Verplanck Sex Offender Facing 46 Years in Prison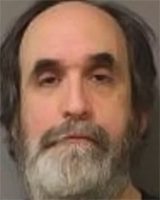 A 57-year-old Verplanck sex offender faces up to 46 years in prison after he was convicted Wednesday on eight felony counts related to violent sex crimes against a minor.
Kenneth Brody was found guilty by a jury in Westchester County Court of seven counts second-degree criminal sexual acts and one count first-degree sexual conduct against a child. He was also charged with endangering the welfare of a child, a misdemeanor.
Brody was arrested on April 22, 2017 after the victim reported to New York State Police several years of abuse by Brody in the Town of Cortlandt.
The Westchester County District Attorney's Office said that an investigation revealed that Brody, a previously convicted sex offender, subjected his child victim to multiple acts of sexual conduct over the course of years, starting when the child was seven and continuing until the child was 13.
Brody had a Level 2 Sex Offender status when he committed this crime, officials said. He was previously convicted in 1992 of first-degree sex abuse against another child who was eight-years-old. He completed his sentence on the first assault in 1998.
Following Wednesday's verdict, Brody was remanded into custody and is scheduled to be sentenced on November 20 where he faces a maximum 46-year jail sentence.
Assistant District Attorneys Paul Stein, chief of the child abuse/elder abuse bureau, and Amit Parab of the special prosecution's division prosecuted the case.