Vano Nets Two Hat Tricks in Pair of Yorktown Wins
News Based on facts, either observed and verified directly by the reporter, or reported and verified from knowledgeable sources.
We are part of The Trust Project
By Tony Pinciaro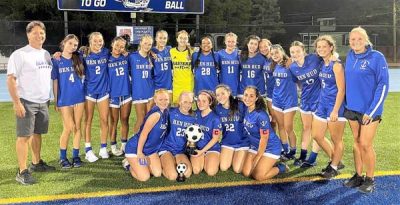 Jules Vano wasted little time demonstrating why she is one of Section 1's most lethal playmakers/scorers. Vano had a hat trick in Yorktown's season-opening 3-1 win over Eastchester. She added a second consecutive hat trick, and collected two assists, in a 7-0 win over Port Chester.
"It was a great start for Jules," Yorktown Coach Rich Armstrong said. "As a senior captain, you love to see a player come out and be hungry. We got some early goals from Jules and she was able to distribute and find her teammates to get on the board."
Eastchester took a 1-0 lead, but Vano answered back 10 minutes later. She converted a penalty kick to give Yorktown the lead and completed her day by finishing off an Emily Ward pass.
Six goals and two assists through the first two games will garner Vano added defensive attention this season. However, Vano is prepared for everything and equally proficient in setting up her teammates.
"I approach every game like I would every other game, no matter the opponent or what was said prior," Vano said. "Depending on the formation we use, it can be easier to set up my teammates when attention is on me. Our normal starting formation is created to guarantee forward opportunities when played correctly."
A four-year varsity player, Vano and her teammates are looking forward to building off a 9-5-1 '21 season. Yorktown reached the Section 1 Class A quarterfinals last year, but lost to Horace Greeley on penalty kicks.
Even though Yorktown graduated four starters, the Cornhuskers returned a strong nucleus with renewed energy.
"From last year and all the years prior, I think we take our determination to succeed and work hard with us every year," Vano said. "We have a good group of hard-working girls that want to win."
Yorktown will host its annual tournament, Thursday and Saturday. The Cornhuskers play Arlington B in a first-round game, Thursday, with Lakeland and R.C. Ketcham facing off in the other game. The championship and consolation games are scheduled for Saturday.
Winning its first two games was just what Yorktown wanted.
"We are a new group of girls playing together so communication is a main piece we are working on that helped us start our 2-0 season so far," Vano said. "Starting with two wins gave our team a positive start to the season and started our momentum on a high note."
Armstrong agrees with Vano regarding the momentum-boost, especially going into their tournament, but he knows his team understands the challenge with each game.
"We know we will have some tough games ahead and we will look to improve each and every time we train or have a match," Armstrong said. "It is certainly exciting to see the girls compete and have goals for a memorable season."
HEN HUD opened the 2022 season winning its annual tournament with two shutouts.
The Johnsen sisters – Lena and Liv – each had a hat trick as the Sailors defeated Putnam Valley in the first round. Liv Johnsen also added three assists. Kiely Morley and Fiona Doyle also scored and Oakley Gougelmann, Morgan Parks and Jess Redmond collected assists. Lexi Schaffer registered the shutout.
PUTNAM VALLEY goalie Raven Pierre made 11 saves. Lena Johnsen had a goal and assisted on two others in Hen Hud's 4-0 title-game victory over Croton. Eleni Schattman scored her first varsity goal and Liv Johnsen and Morley added goals. Lena Johnsen was named tournament most valuable player. Kat Couch, Johnsen, Doyle and Parks were all-tournament selections.
"We played really well, with high intensity and high energy for all 80 minutes in both games," Hen Hud Coach Bill Pagel said. "We really liked the way we moved the ball around the field and this created scoring chances. It was a total team effort with everyone performing their role extremely well. I couldn't have asked for a better start to the season."
CROTON beat Haldane, 4-0, in a first-round game of the Hen Hud Tournament behind a goal and an assist from Lucia Thoreson. The Tigers also received goals from Natalie Barillaro, Maddie Sena and Pia Aspinwall. Shayna Caguano and Ariel Gagne registered assists and Maddie Boglioli made two saves for the shutout. Gwen McManus, Emily Nielsen and Poses earned all-tournament honors. Hen Hud coach Bill Pagel cited Boglioli for making some big saves in the championship game. Putnam Valley lost, 3-1, to Haldane, in the consolation game. Gigi Cartategni was chosen to the all-tournament team.
LAKELAND received a hat trick from Grace Hahn in a shutout over Putnam Valley in the Hornets' season-opener. Kayleigh Mula and Laura MacDonald scored and sophomore Maddie DiMarco registered ner first varsity goal.
"I was very happy with our passing," Lakeland coach Shawn Sullivan said. "The girls are doing a really good job of looking for each other and getting us in great positions to score."
Deanna Lage assisted on two goals and Riley McConnell, MacDonald and Mula also had assists. Lily Merriam and Emily Fields combined for the shutout.
Pierre made nine saves for Putnam Valley.
Lakeland hosts Croton, today, then will face R.C. Ketcham, Thursday, in a Yorktown Tournament first-round game. The other first-round matchup is Arlington B-Yorktown. The consolation and championship games are Saturday.
Girls' soccer coaches are encouraged to hit up Tony Pinciaro at tfinch23@optonline.net for inclusion in our weekly notebook.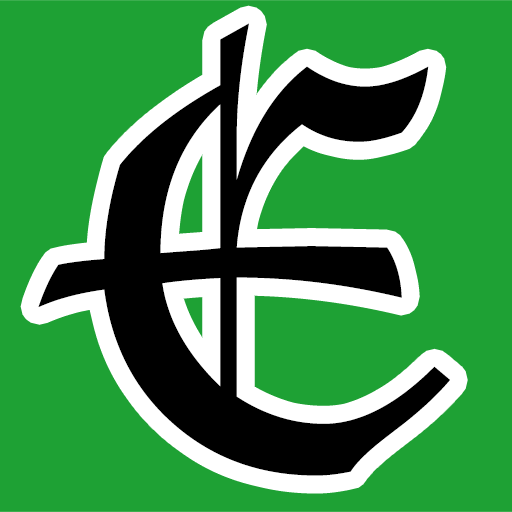 Examiner Media – Keeping you informed with professionally-reported local news, features, and sports coverage.