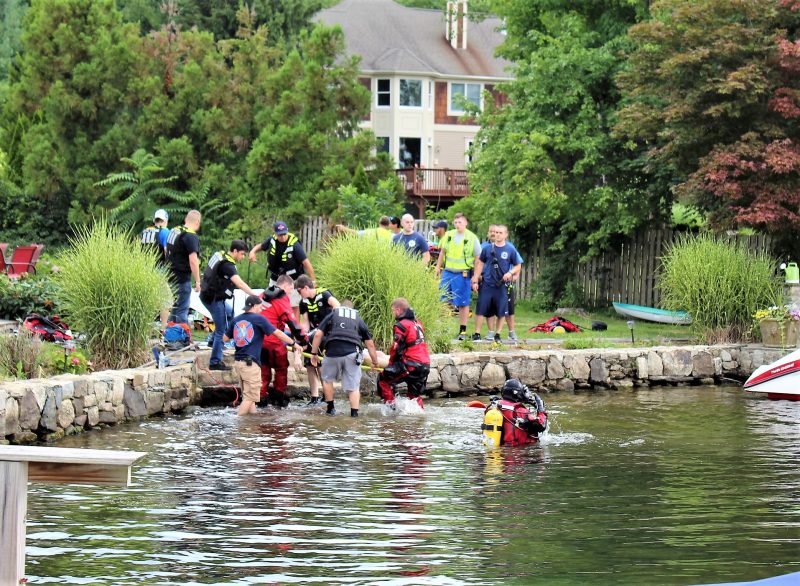 Two men are dead after they drowned in different lakes in Putnam County over the past three days with tragedy striking on Lake Carmel and Lake Mahopac.
On Monday at about 1:40 p.m., the Town of Carmel Police Department received a report of a missing 55-year-old Mahopac man. A search near his home on South Lake Boulevard found his kayak overturned in Lake Mahopac, scrambling the department's marine unit and the Mahopac Falls Fire Department dive team to search for the man, according to Carmel police.
The Mahopac Falls department dive team eventually recovered the body of the man, though his name was not publicly disclosed before press time.
Earlier on Monday, a Connecticut man was found dead in Lake Carmel after he went missing over the weekend.
The man's body was found floating in the middle of the lake around 5:30 a.m. on Monday after a massive search for him began Saturday night with several different emergency responders pitching in, according to the Town of Kent Police Department. The man, who is not being identified at this time, was 54.
An autopsy will be performed to determine the cause of death, Kent Police Chief Kevin Owens said in an interview.
The lake was closed starting around 7:30 p.m. on Saturday after authorities were notified the man was missing and remained closed until the body was found, authorities said. The search began Saturday night and after a brief suspension it restarted Sunday all day, but with no luck. Eventually, he was found early Monday by a Kent police officer before another massive search got underway, Owens said.
The lake and its beaches were reopened Monday.
The man told his family Saturday he was going to swim in the lake and be home by about 3 p.m., but never made it back, Owens said. His car was found unoccupied park near beach five on lake.
Helping in the search on Lake Carmel were a myriad of departments, including the Putnam County Sheriff's Department Marine and Drone Units, New York State Police, Westchester County Police Aviation Unit, Lake Carmel Fire Department Carmel Fire Department, Mahopac Falls Fire Department Dive Team, Yorktown Fire Department Dive Team, and Lake Carmel Parks Department.