Opinion Advocates for ideas and draws conclusions based on the author/producer's interpretation of facts and data.
Torcello, a Fine Italian Dining Experience, Premieres in Westchester
We are part of The Trust Project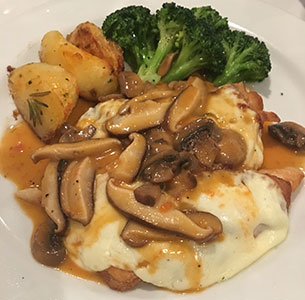 By Morris Gut
Partners Imer Rraci and chef Avni Brahimaj have opened Torcello Ristorante Italiano in the free-standing house that previously housed the long-running La Riserva on Boston Post Road in Larchmont.
Torcello, which is named after an island off the northern coast of Venice, espouses the classics of northern Italian cuisine. It is a fine dining experience.
Rraci is a 30-year veteran of the hospitality business, having previously wo
rked at the former Giambelli 50th Ristorante in Manhattan and Valbella in Old Greenwich, Conn. He had operated his own restaurant, Delvina, in New Jersey.
The dining rooms are highlighted with black and white photos of Italy set against white walls. The mirrored middle dining area sparkles and evokes antique charm against the white tableclothed setting. Wooden floor tiles lend a lovely contrast. There is a cozy bar for cocktails and a rear dining room for private events.
From Chef Avni's kitchen come such fine starters as mozzarella caprese, a colorful platter of beefsteak tomato with fresh mozzarella and roasted peppers; Roman-style artichokes (roasted baby artichokes, garlic, herbs and vegetable oil); the house-made crab cake with tartar sauce; and eggplant rollatini, with ricotta and spinach in a light tomato sauce.
There's also thin Italian Roman Piadina – fig flat bread, figs, goat cheese and walnuts with honey and vegetable oil – and pear flat bread (pears, gorgonzola, pecans, arugula and balsamic glaze).
Fresh-made salads include a fine traditional Cesare, tre color or insalata di barbabietole (baby arugula with red and golden beets, tomatoes, red onion, goat cheese and balsamic glaze).
The pastas include rigatoni Bolognese with a flavorful meat sauce; pappardelle milanzane (fresh tomatoes and eggplant topped with fresh mozzarella); risotto di funghi (porcini mushrooms in a truffle cream sauce); and spaghetti con vongole (baby clams in garlic and oil served with a red or white sauce).
Torcello's main courses feature a delicious pollo Torcello (a chicken breast topped with applewood bacon and melted fresh mozzarella in a light bourbon mushroom sauce); veal martini (scallopini lightly breaded with parmesan cheese in a lemon and white wine sauce); pollo Scarpariello (boneless chicken with sausage and cherry peppers in a garlic lemon and white wine sauce); and veal Sorrentino (scallopini topped with prosciutto and fontina cheese in a cognac sauce). There is a daily selection of market-fresh fish and seafood.
Carnivores will enjoy hunkering down to a veal chop served with sauteed shitake mushrooms; a 12-ounce filet mignon served with a peppercorn brandy sauce; a hefty shell steak grilled and served with sauteed peppers, mushrooms and onions; and a classic rack of lamb. All entrees are served with the vegetable of the day. Supplementary sides are also available.
Torcello Ristorante Italiano is located at 2382 Boston Post Rd. in Larchmont. Open for dinner only from 4:30 p.m. seven days a week. Lunch hours will be announced shortly. Main courses at dinner range from $24 to $46. Bar and cocktails and private party facilities are available. Take out is also provided. Appropriate casual dress. Major credit cards. Free parking. Reservations accepted. Info and reservations: 914-833-1118 or visit www.torcellolarchmont.com.
Celebrate Carnevale at La Bocca
Chef and proprietor Tony Spiritoso of La Bocca in White Plains celebrates 40 years as a chef and restaurateur in Westchester. He will be marking Carnivale, Italian-style, this Sunday, Feb. 19 at 4 p.m.
Included in the prix fixe family-style feast will be a choice of appetizer, two special pastas, three special Carnevale dishes, wine and beer, coffee and espresso and dessert. The cost is $95 per person, all inclusive. There will be live music by DJ Roberto.
The regular menu will also be available. A meal here usually begins with platters from Spiritoso's signature antipasti bar loaded daily with tempting cured imported meats, cheeses and appetizing house-made salads. He has brought his vintage slicing machine along wherever he has been, and it sits at the antipasto counter ready to roll.
Some consider La Bocca the most authentic Italian kitchen in the area. The wine selection is among the best in the county. The dining room is filled with artistic columns and artifacts. There is a wine room for private events. Open seven days.
La Bocca is located at 8 Church St. in White Plains. Info: 914-948-3281 or visit www.laboccaristorante.com.
White Plains Chef a Beard Semifinalist
I have enjoyed Chef Anthony Goncalves' culinary prowess for years, an enticing mix of his native Portuguese and worldly French eclectic. Goncalves has been designated a semifinalist for a prestigious New York State James Beard Award.
He has been putting his talents to work at Kanopi, on the 42nd floor of The Opus in White Plains, offering prix fixe dinners and dramatic panoramic views of the surrounding Hudson Valley.
Finalists will be announced on Mar. 29. The annual James Beard Awards ceremony, sort of the Academy Awards of the restaurant industry, will take place June 5 in Chicago.
'In the Weeds'
As part of its ongoing lecture series, the Scarsdale Public Library recently hosted a discussion and reading by Tom Vitale, director, producer and author of "In the Weeds: Around the World and Behind the Scenes with Anthony Bourdain." Vitale produced 100 episodes of the Bourdain series.
Bourdain, of course, became an instant food and travel celebrity after he wrote "Kitchen Confidential," an expose of the restaurant business. His food and travel series achieved a large fan base, taking him to some of the most remote places on Earth, eating and imbibing while taking in the culture. The series earned five Emmy Awards.
Bourdain was found dead in his hotel room in France in 2018, an apparent suicide. He has since become a culinary icon.
Morris Gut is a restaurant marketing consultant and former restaurant trade magazine editor. He has been tracking and writing about the food and dining scene in greater Westchester for 30 years. He may be reached at 914-235-6591 or by e-mail at gutreactions@optonline.net.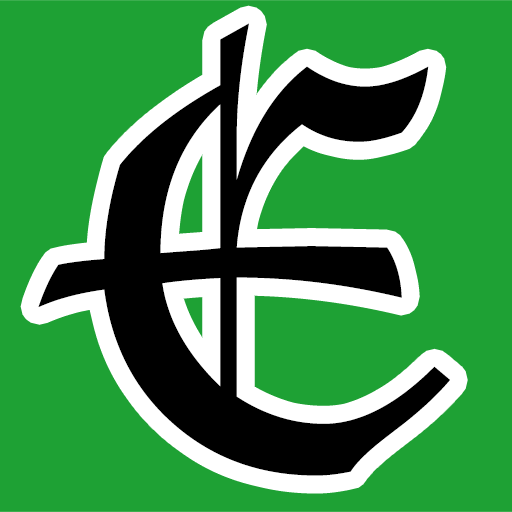 Examiner Media – Keeping you informed with professionally-reported local news, features, and sports coverage.