Opinion Advocates for ideas and draws conclusions based on the author/producer's interpretation of facts and data.
Time for the State to Support Safe Staffing Levels at Westchester County Jail
We are part of The Trust Project
By Neil Pellone
The start of every new legislative session in Albany provides New York's Assembly members, senators and governor with the opportunity to vote and pass critical legislation that directly impacts the lives of New Yorkers and their families.
Just as elections have consequences, passing or opposing legislation has consequences, both good and bad. As constituents, we depend on our legislators to advance legislation that addresses key issues, and hopefully, resolves longstanding problems, rather than creating additional ones.
We also have that expectation of our governor, when she determines which legislation she signs into law and which legislation she vetoes. With one stroke of her pen, countless lives and communities are immediately impacted.
Unfortunately, for the essential men and women who proudly risk their lives every day working in the Westchester County Correctional Facility, our governor vetoed a critical piece of legislation that will not just adversely impact the lives of our officers, but it will also hurt Westchester's criminal justice system and public safety.
Like many jails, detention centers and prisons around the country, the Westchester County Correctional Facility is struggling with maintaining adequate staffing levels. For example, just this past year, we lost about 50 officers due to resignations and retirements, among other reasons. We currently have about 700 officers, while our inmate population fluctuates between 775 and 825. These officers work across multiple tours, and due to staffing shortages, they are often forced to work double shifts, sometimes multiple times a week.
Working these long hours in one of the most dangerous and stress-filled environments in our society, all while constantly being exposed to infectious diseases, is one of the many reasons why the average life expectancy for our profession is only 62 years. This adversity is also one of the many reasons why Correction Departments struggle to recruit and retain the best qualified men and women to take these jobs.
Our officers don't put themselves in harm's way, at great personal risk to their own safety, over the course of their 25-year careers to get rich; they do so with the expectation that their employer will provide them and their families with reasonable benefits.
Our union recognized that to address our staffing challenges, we needed to pass legislation that provides greater financial security for the families of our officers. In just one year, we were able to get the state Senate and Assembly to approve S8448/A9670, the "Death Gamble Bill," which would have extended lump sum death benefits to the beneficiaries of correction officers in Westchester County who work past their retirement eligibility but die before taking their retirement.
It is no small feat to secure bicameral support the same year a bill is introduced, but thanks to our persistent advocacy and many supportive legislative leaders, we did so in 2022 with bipartisan support. Because Gov. Hochul had signed this exact piece of legislation, benefiting our brother and sister officers in Nassau and Suffolk counties the year before, we were confident that she would stand with the correction officers in Westchester County as well.
To our great dismay, we learned on Dec. 19, 2022, that Gov. Hochul inexplicably vetoed our legislation. According to her veto memorandum, the bill was rejected because it "did not include a funding source" or a plan to cover costs in the current or future years. The governor also indicated that the bill would impose significant financial burdens on the state.
This is simply false. Not only was a fiscal note attached to the bill, on May 23, 2022, the Board of Legislators and County Executive George Latimer signed Resolution No. 94-2022, which supported the funding for this legislation by Westchester County. With this "home rule" in place, there would be no additional cost to New York State taxpayers.
Vetoing this legislation is not just about denying critical benefits to help retain the brave men and women we currently have on the job; it will keep prospective officers from taking this job in the future. If our county continues to lose the same number of officers we lost this past year, without properly backfilling these positions, our facility will become increasingly more dangerous, and we simply won't be able to provide the essential services that the inmates in our custody depend on every day.
Nor will we have sufficient staffing levels to ensure inmates are safely transported to and from their court appearances. In short, we will be unable to effectively ensure the safety of the jail and security of inmates, civilian staff and ultimately the public.
Westchester's criminal justice system can't function properly without the essential services we provide, and we cannot provide those services without sufficient staffing levels. We strongly urge Gov. Hochul to re-examine the facts we have presented and to recognize how her veto pen will set forth a cascade of events that will irreparably harm both the operations of our facility and our criminal justice system as a whole.
We urge the governor instead to use the power of her pen to support safe staffing levels in the Westchester County Jail. Our justice system and countless lives depend on it!
Neil Pellone is president of the Westchester Correction Officers Benevolent Association.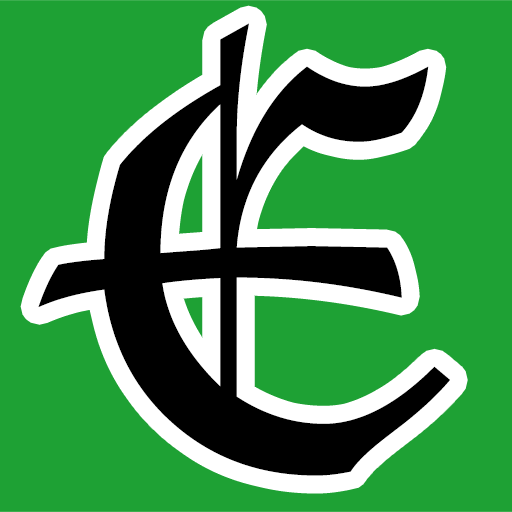 Examiner Media – Keeping you informed with professionally-reported local news, features, and sports coverage.