News Based on facts, either observed and verified directly by the reporter, or reported and verified from knowledgeable sources.
We are part of The Trust Project
Authentic Philly cheesesteaks can now be had right here in our own back yard.

Good morning! Today is Monday, February 14. Happy Valentine's Day! You are reading today's section of Examiner+, a digital newsmagazine serving Westchester, Putnam, and the surrounding Hudson Valley.
---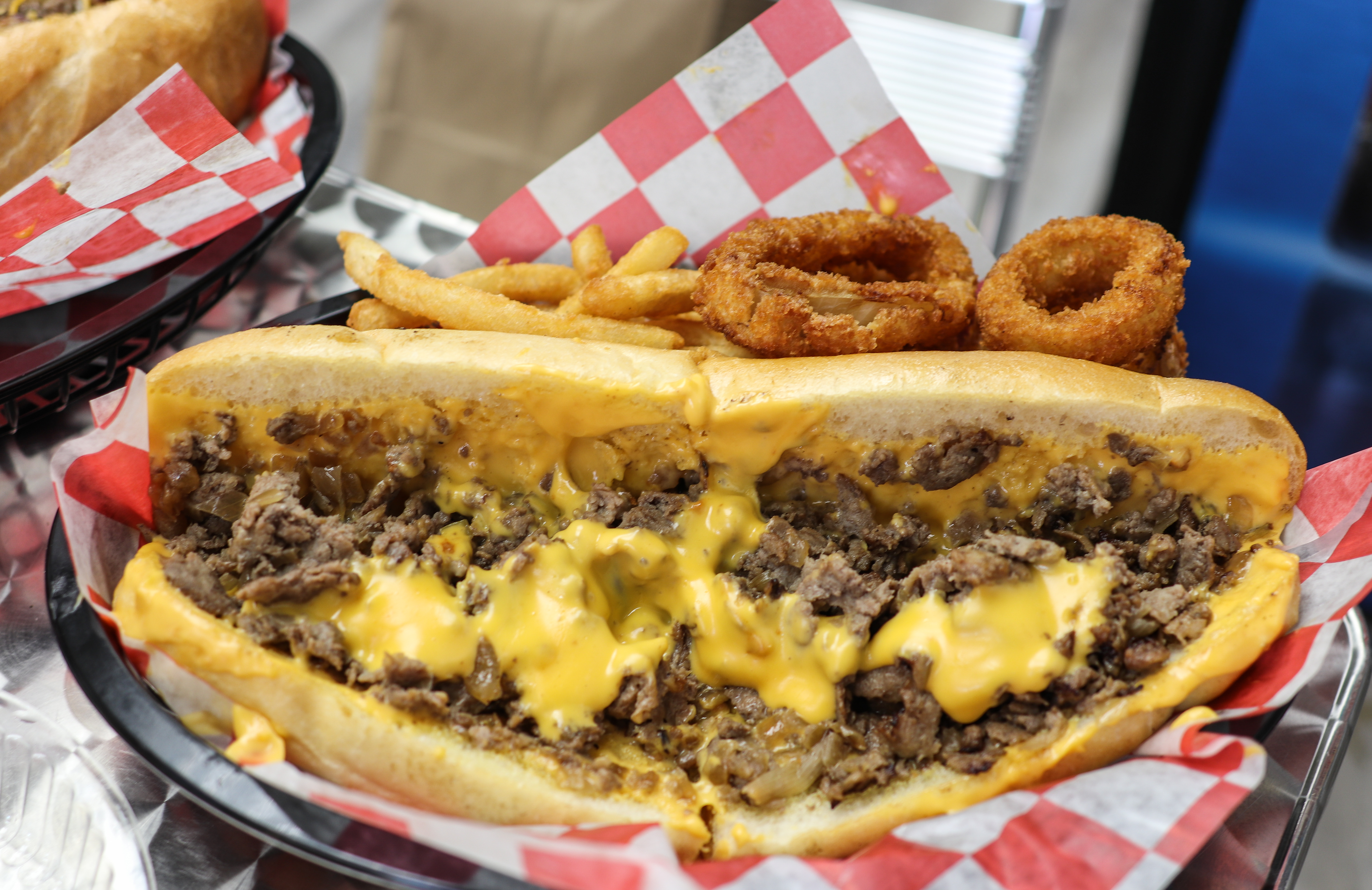 Imagine NOT having to drive over 100 miles for a cheesesteak.
No, I don't mean just any cheesesteak. I'm talking about thin-sliced, practically shaved steak, drippy golden yellow Cheez Whiz, translucent onions, and a hoagie roll that strikes that balance of soft and chewy.
Your neighborhood pizza joint that claims to have a "Philly" doesn't count. It's fine if you made the mistake and ordered that dry, sorry excuse for a cheesesteak once — just don't let it happen again.
You no longer have to settle for less. Crotty's Cheesesteaks — located in New Rochelle directly across from Huguenot Park and a hop, skip, and a jump from Iona College — is here to save you from all the bad cheesesteaks that exist in the general area and beyond.
Their cheesesteaks may be huge and hefty, but Crotty's has a "small" aspect to it. It's independently owned by the father and daughter team of Joe Crotty and Lindsay Crotty Walsh.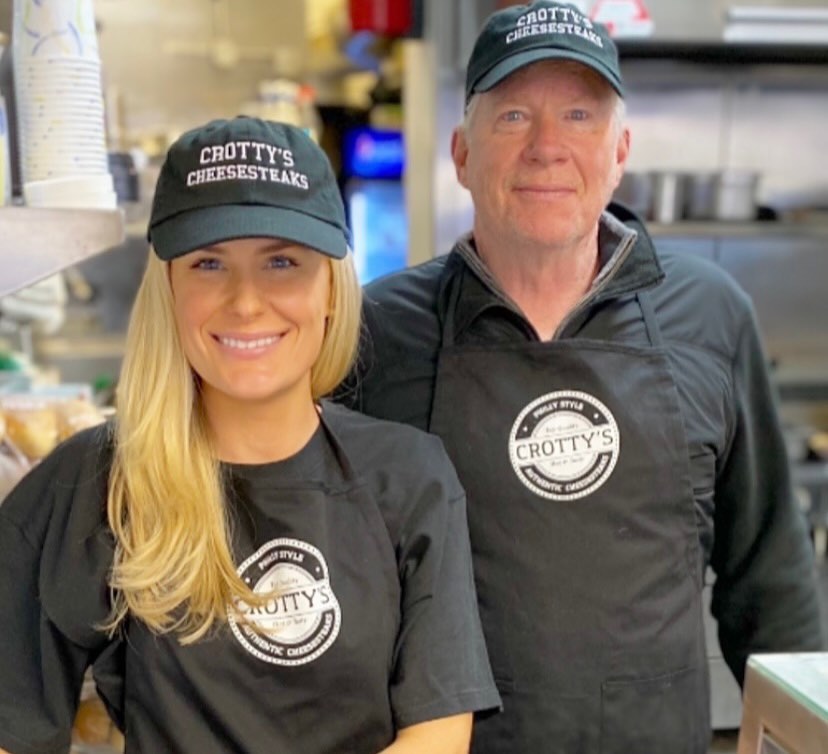 Crotty, a lifelong restaurant guy, ended up having to shutter his Bronx establishment, Fenwick's Bar & Grill, at the start of the pandemic shutdowns. "We believe that everyone loves three things: pizza, burgers, and cheesesteaks," says Crotty Walsh. "There are plenty of pizza and burger places, but not many shops for a great Philly style cheesesteak in Westchester. Being an eternal entrepreneur, my dad decided to partner with me to turn his challenging setback into a new adventure!"
Even though the Crotty family was as impacted by the pandemic as most, they remained optimistic. "By being resilient and working together as a family, my dad and I are making a new dream come true," says Crotty Walsh.
And their dreams may have a connection to your dreams if you dream about cheesesteaks.
Crotty's version isn't that far off from what you might experience in the "City of Brotherly Love." Each quintessential Whiz Wit (that's a cheesesteak with Cheez Whiz and onions, if you didn't know) contains a full pound of Black Angus beef, cooked on the flat top with caramelized onions, and smothered with the salty, gooey Whiz. And it may not come on an Amoroso Baking Company hoagie, but it's close. Crotty Walsh only gave a hint saying that Crotty's uses a "garlic hoagie sourced from a local bread shop that's toasted to perfection on our grill."
Dalessandro's Steaks, my personal favorite cheesesteak in Philly, it is not. Crotty's, however, is much more like Jim's or Pat's King of Steaks, if I had to make a comparison. And that's a very good thing.
But before you stroll in and immediately place a "lemme getta Whiz Wit" order, not everyone is a cheesesteak purist. Crotty's has put their own twist on the legendary sandwich by creating several variations and others that lean on the side of extreme. The French Dip (with provolone and au jus for dipping) and The Irishman (bacon, caramelized onions, mushrooms, brown gravy, cheddar) are two of 10 of Crotty's tamer cheesesteaks, while The "Cheeto" Pinto (grilled onions, American cheese, crushed Hot Flamin' Cheetos) and The Philly Hangover (two fried eggs, American cheese, bacon, French fries, crispy onions, peppers) are a few of the wilder, food coma-inducing indulgences if you're in the mood.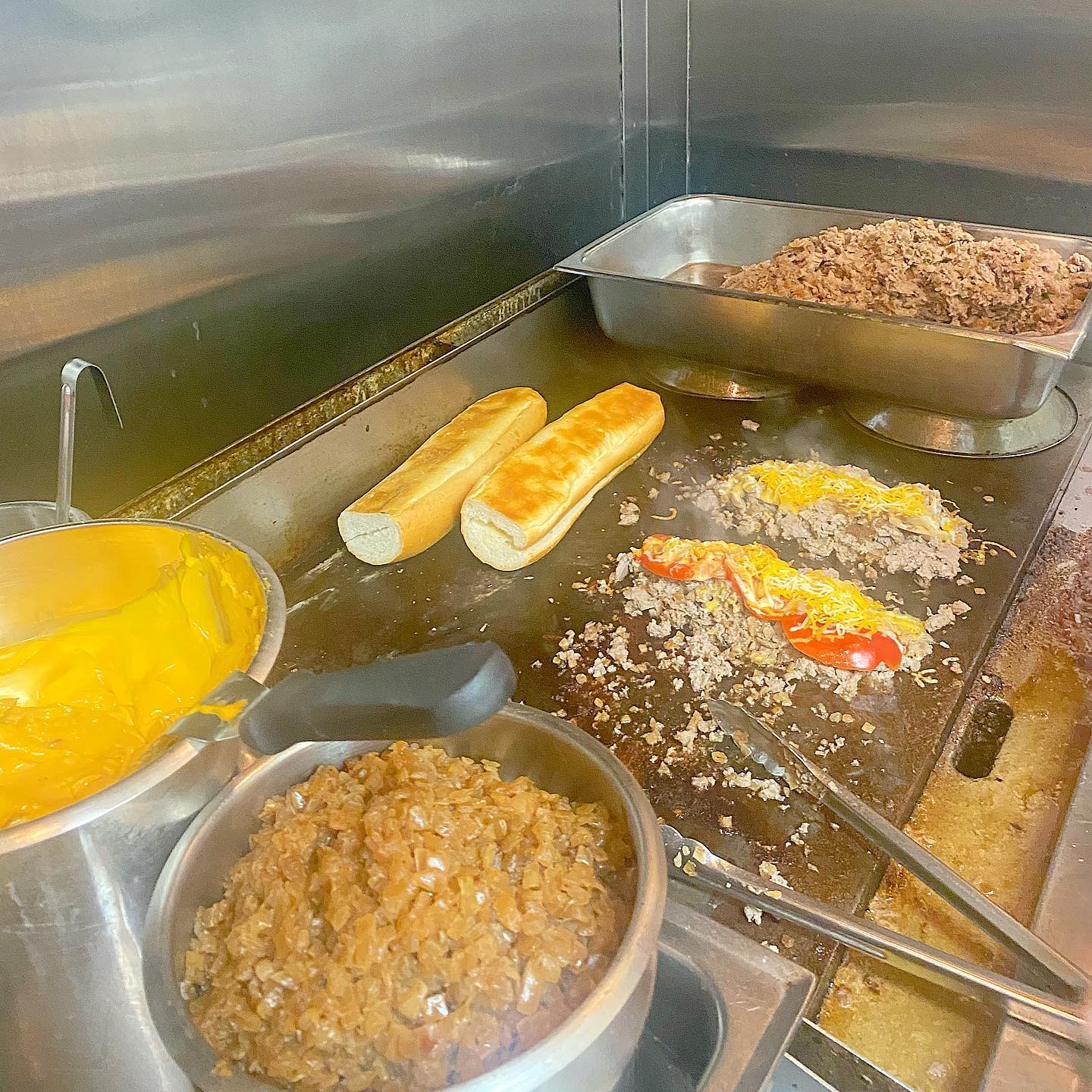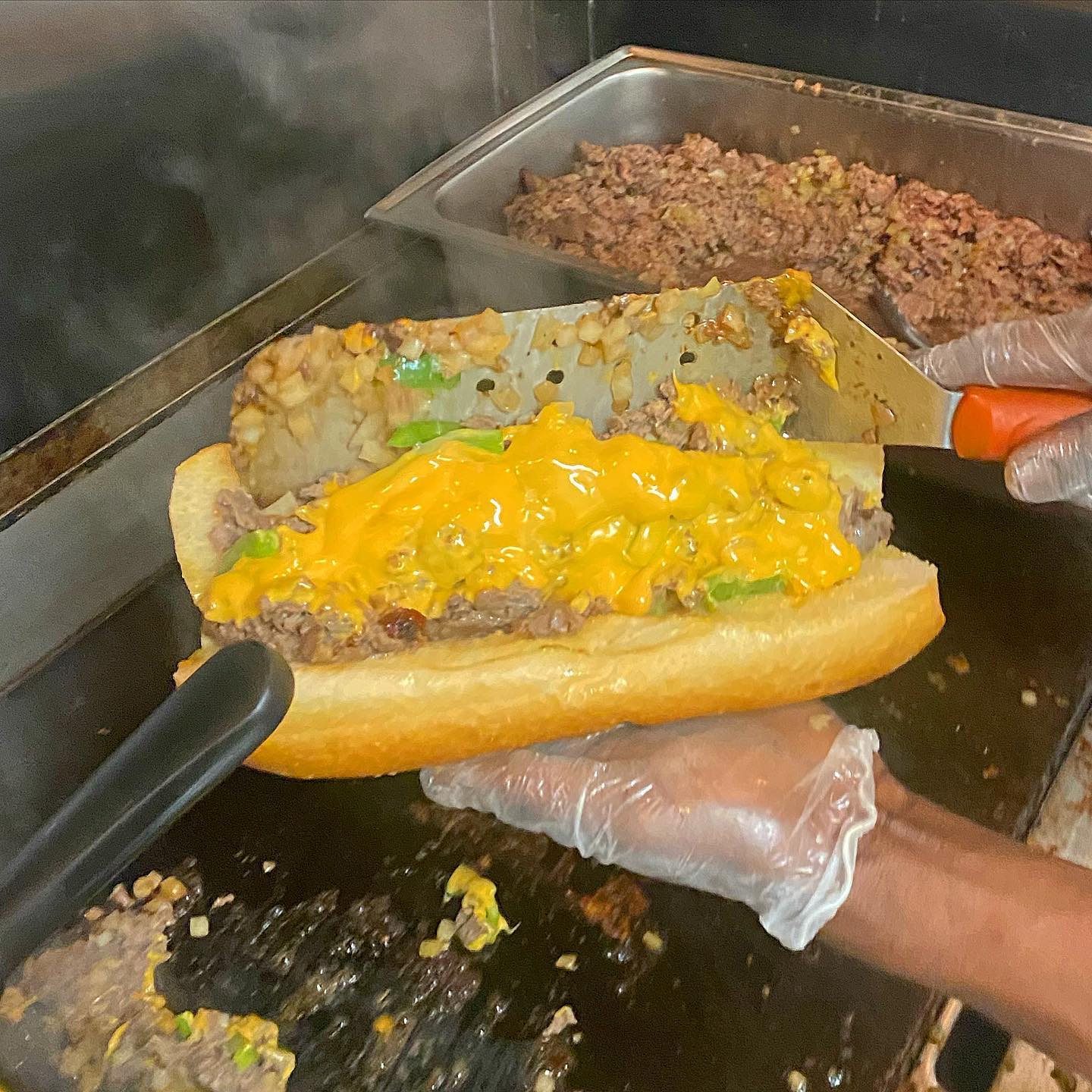 Crotty's also offers their sandwiches with chicken, pork, and Beyond Beef, and if you want it over greens instead of on a roll or in a gluten-free wrap, they're happy to oblige. Additionally, all sides and condiments are made in-house. Dessert? Well, you might want it with your cheesesteak for flavor profile balance. A refreshingly sweet old-school New York-style egg cream in chocolate or vanilla should make you happy.
Coming soon for Crotty's is a second location in Harrison — hopefully. Crotty Walsh mentioned that they signed a lease for a space on Halstead Avenue, but it has been held up due to logistical issues with the electric company. "We're hopeful we can formally open our doors [soon]," she says. "If we're unable to resolve it, we absolutely plan on looking into another location. Our New Rochelle shop has been a big hit in lower Westchester, so we are hoping to expand and share Crotty's with a wider audience."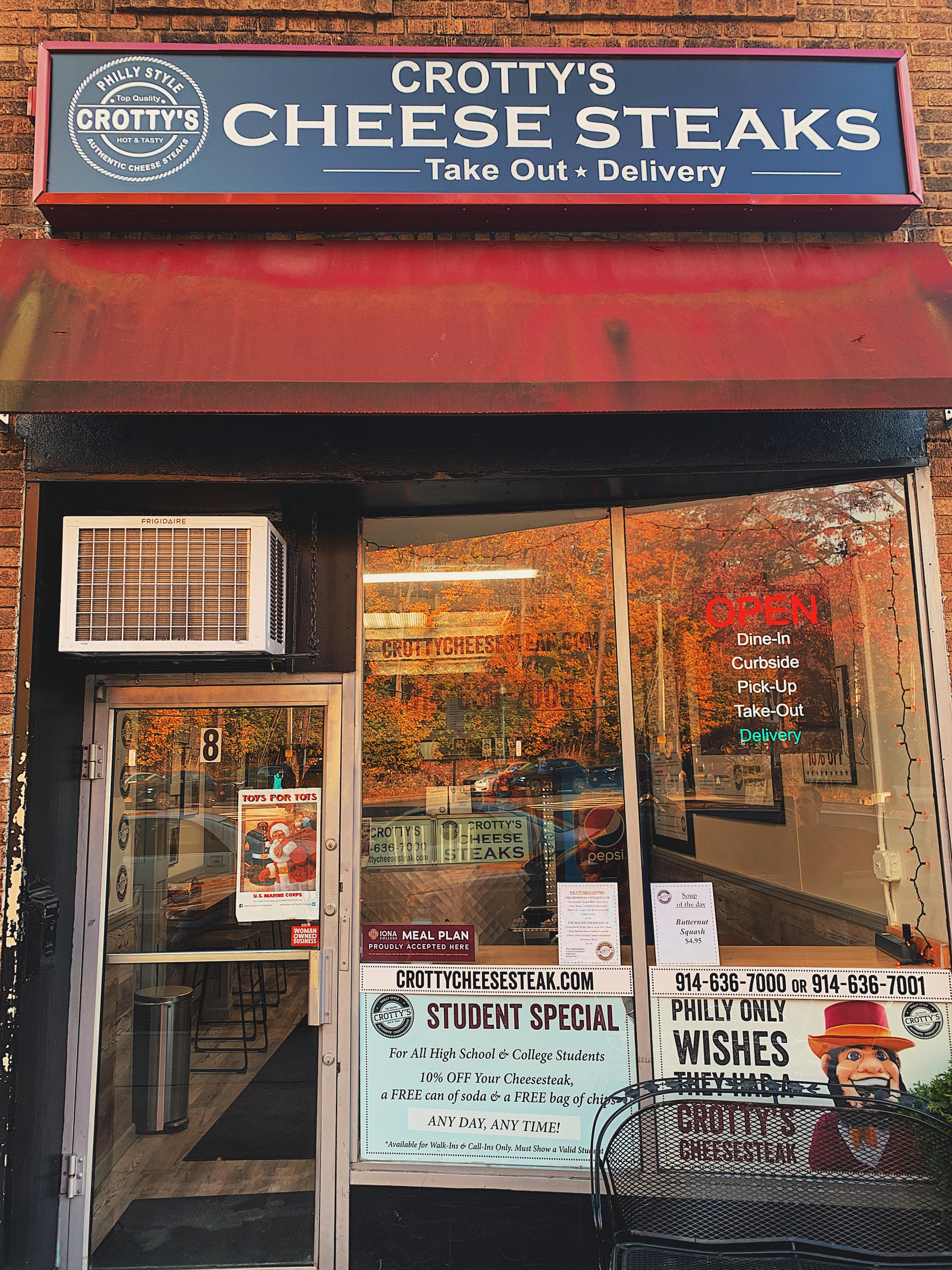 8 Eastchester Rd
New Rochelle
914.636.7000
www.crottycheesesteak.com
---
Andrew Dominick is a food & drink writer/photographer based in Norwalk, CT. When he's not penning pieces for CTbites, Westchester Magazine, or Hudson Valley Magazine, he keeps busy practicing martial arts, pretending to be a bartender at home, exploring restaurants even when not on the clock, weightlifting, and hiking — because balance is everything when you're a food writer. Follow him on Instagram @andrewdominick.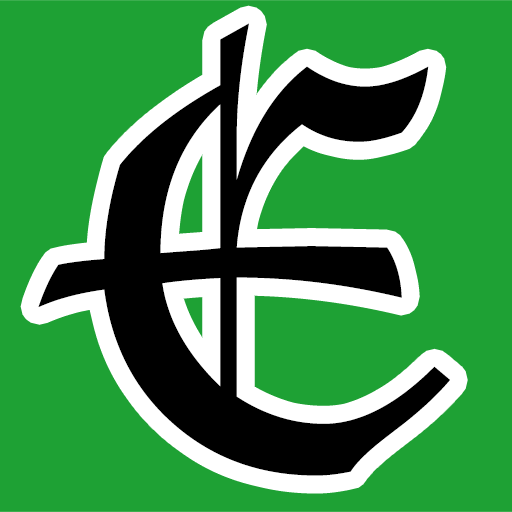 Examiner Media – Keeping you informed with professionally-reported local news, features, and sports coverage.