The Rarefied Air of High-end Wine Prices, Part II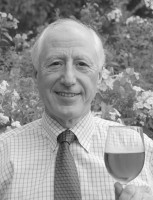 The market for rare wines continues to be exclusionary – and highly expensive. It is restricted to those with sufficient disposable income to invest in objects that invariably are the focal point of feeding their egos.
Just as with other trophies, wine has become an alternative asset investment for those seeking returns on their cash outlays. In 2017, The Knight Frank Luxury Investment Index determined that the traditional collectibles – art, jewelry, coins and watches – reaped respectable annual rates of return between 4 and 7 percent. However, wine values as a group escalated a whopping 25 percent.
In last week's column, my focus was on the top 10 wine sales of all time. I presented details on wines number 10 to 6. The prices per bottle ranged from $38,047 to an astounding $117,000. This week, the top 5.
5. The 1945 Domaine de la Romanée-Conti. Only 600 bottles were produced this year by this famous winery in Burgundy, which perennially commands the highest price of any wine in the world. The next year, disease hit the vineyards; wine was not produced again until 1952. In 2007 an American collector decided he wanted this bottle for his cellar, outbidding all comers for bragging rights. Price: $123, 919 or $24,784 per glass.
4. The 1787 Chateau Lafite. A classic example of collectors' egotistical tendencies was the sale in 1985 of a single bottle of this Bordeaux wine, purported to be from the personal cellar of Thomas Jefferson. The bidding was frenzied; the winning bidder was Malcolm Forbes, who immediately displayed it in his home under bright (hot) lights for all his friends to envy.
Shortly thereafter, the cork shrank from the heat of the lights and fell into the wine. Forbes now has the envious title of the owner of the most expensive bottle of (worthless) vinegar in the world. To make matters worse, a few years ago, the original seller of the wine was arrested for fraud – the Jeffersonian bottle was a shameless sham perpetrated on a gullible buyer. Price: $156,450 or $31,290 per glass.
3. The 1787 Château Margaux. Another wine purported to have been purchased by bon vivant Jefferson. William Sokolin, an esteemed New York wine merchant, was the envy of wine cognoscenti all over the world. He owned this one-of-a-kind Jefferson bottle, valuing it at $500,000.
In 1989, amidst wide fanfare and press coverage, he invited a group to share his Bordeaux treasure at the prestigious Four Seasons restaurant in New York City. Lo and behold, a clumsy waiter knocked the bottle to the ground, destroying it in full view of Sokolin and his guests. While technically not sold at auction, Sokolin nevertheless negotiated hard with his insurance company to recover his claimed value. Price he received: $225,000, but $0.00 per glass.
2. The 1869 Château Lafite. Another ancient Lafite, but this came directly from the winery's cellar. If you have the money, and ego, there is no price too great for a desired object – or three. A cult name in Asia, this Lafite was expected to garner $60,000 at a 2010 Hong Kong auction. But a zealous Asian bidder decided this was a must-have for his cellar, pushing the price higher and higher. He successfully purchased all three bottles offered. Price: $232,692 per bottle, $46,538 per glass or a truly astounding $9,090 per ounce.
1. The 1907 Heidsieck Monopole Champagne. You can't make this stuff up. In 1916, a cache of this French bubbly, aboard a Swedish ship bound for Tsar Nicholas II of Russia, was sunk by Germans (note the date). Fast forward to 1998, when about 2,000 bottles were recovered and subsequently sold at auction. A perfect trophy wine for a high-end investor to dangle in front of his friends, regardless of its cost. Or not? Price for a number of the bottles: $275,000 each, or $55,000 per flute.
So there you have it. And what's wrong if I live vicariously through the lives of others? I can cope with my deprived palate, even while a privileged palate is satiating his or hers.
Nick Antonaccio is a 40-year Pleasantville resident. For over 20 years he has conducted wine tastings and lectures. Nick is a member of the Wine Media Guild of wine writers. He also offers personalized wine tastings and wine travel services. Nick's credo: continuous experimenting results in instinctive behavior. You can reach him at nantonaccio@theexaminernews.com or on Twitter @sharingwine.