The Question After The Big Question: Why Do We Lose Our Minds Over Weddings?
News Based on facts, either observed and verified directly by the reporter, or reported and verified from knowledgeable sources.
We are part of The Trust Project
When I agreed to one day enter into a legally-binding agreement with my now fiancé, I've learned what weddings are: an absolute scam.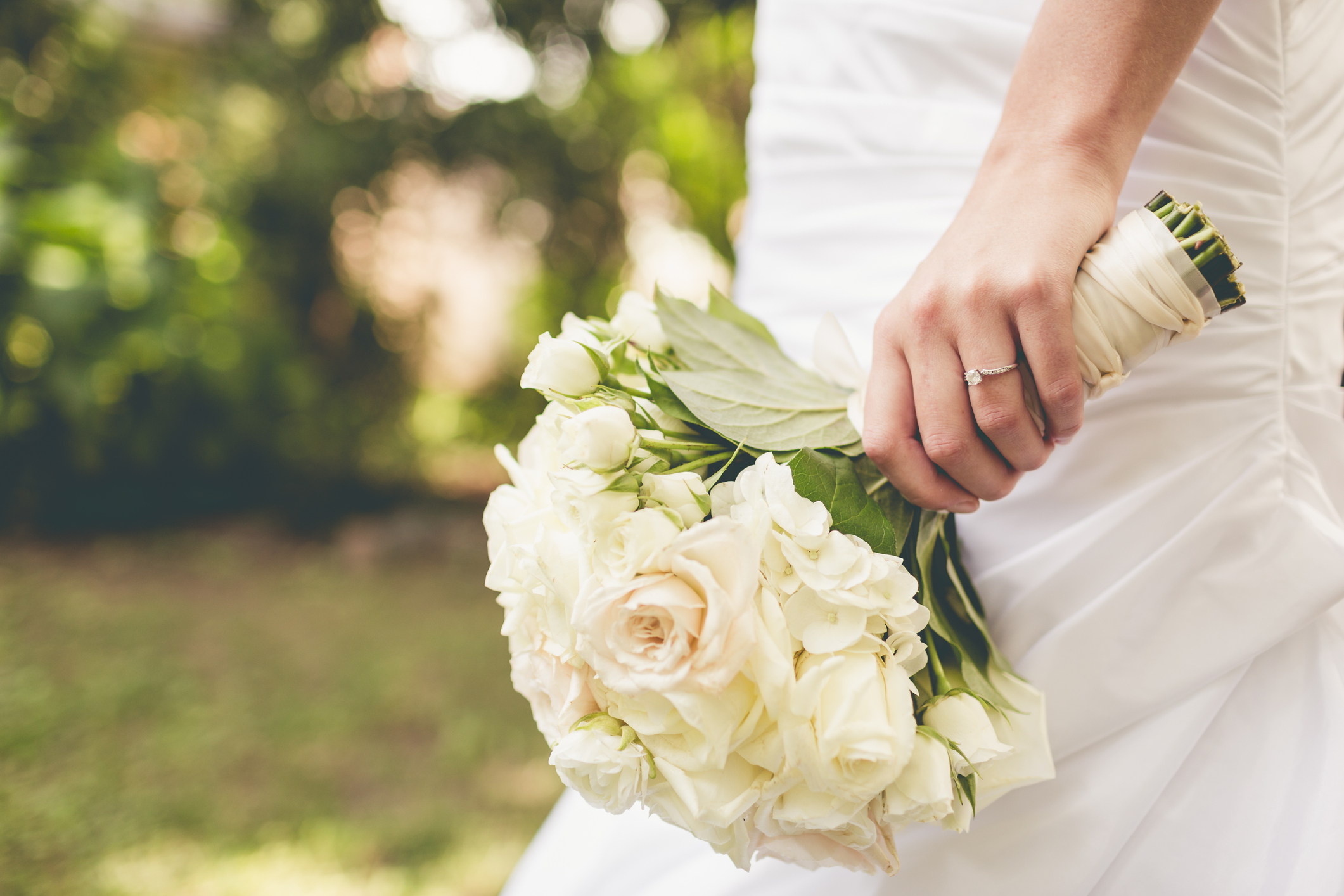 First comes love. Then comes marriage.
Wait, no.
First comes love, then comes a specific form of hell known as "wedding planning."
Don't get it twisted; I love a good wedding. Especially when my bank account is not attached to it. But, ever since December, when I agreed to one day enter into a legally-binding agreement with my now fiancé, I've learned what weddings are: an absolute scam.
First and foremost, the price of a wedding is equivalent to what I would guess is the market value of one of my kidneys. According to a 2019 survey from the wedding planning website The Knot, the average cost of a wedding in America was $27,000. In Manhattan, N.Y., that average rate increases to $88,000. To put that price tag in perspective here's a list of things that cost less than a New York City wedding: a 2021 Tesla Model S, an entire year's tuition, room and board at a State University of New York school for both in-state and out-of-state students, and a 20 percent down payment on a $400,000 home.
Included in that price is a bunch of stuff you have never had to care about before, let alone even knew was of any importance. This includes but is not limited to table linens, centerpieces, up-lighting, guest invitations, the differing weights of cardstock, the (apparently) vast differences between the colors ivory, cream and porcelain, and lest we forgot the pièce de résistance: the wedding dress.
We've seen it in every TV show and movie: the quest to find the perfect dress. There's even a TV show, TLC's "Say Yes to the Dress," dedicated to helping brides find the dress of their dreams. "Say Yes to the Dress" has not one, not two, but 14 different spinoff shows. Between the layers of tulle, tons of beads and lacework, I can't help but think we brides out here all just look like vanilla cupcakes. Beautiful vanilla cupcakes that is. Also, depending on the size and style of the garment, the bride might not be able to breathe or dance while in said "perfect" dress.
But let's not get ahead of ourselves.
Because before we even see the bride in her dress, we must endure two other wedding events: the bridal shower and the bachelorette party.
The bridal shower can sometimes be nothing more than a glorified Home Goods convention on a much smaller scale. Historically, showers were necessary, as marriage was the first time a bride was moving out of her home, and she needed items to help furnish a home. But now, as I approach 30, I'm attending bridal showers where the bride hasn't lived at her childhood home in years. Yet, on the invitation, I'm directed to look at the entire registry of brand-spanking-new goods she would like purchased for her.
Listen, bride. You are a millennial working woman who makes her own money. You can buy yourself your own $299.99 robotic vacuum. However, more annoying than upgrading a bride's entire home is having to watch her open all the new home toys she received. I would rather spend three hours at the dentist than spend another weekend afternoon watching someone open a huge table full of irons and air fryers.

A new trend for brides is the request to bring the gifts wrapped in clear cellophane, so we can skip the two hours of "oohs" and "ahhs" over toaster ovens. The brides that do this have my utmost gratitude.
Now, to the bachelorette party.
What was once one night of drinking, dancing, and debauchery has bloated into entire weekends, or even – a whole week. Some bachelorette parties are held locally. But nowadays, it's pretty normal to be expected to pay for a plane ticket and use your paid time off to retreat to celebrate the bride.
Sometimes these fellow bachelorette attendants are friends of the bride's that you have never met before. In essence, you are spending your hard-earned money to vacation with people with whom you may or may not be compatible. Then, of course, there is the bride, who expects her ticket and accommodations to be paid for. I'm sorry? Last I checked, the bride was the one who was about to have a dual income with her soon-to-be husband. Please stop burdening your single friends with granting you an all-expenses-paid vacation just because you are marrying someone.
Besides the utter financial ruin a wedding can cause, let us not forget about the emotional tax.
Weddings will undoubtedly cause turmoil in your inner circle and are a gauntlet in the practice of setting boundaries. For example, when I announced my engagement, my direct messages were flooded with pictures of venues I couldn't afford, dresses I hated and other arbitrary wedding-related questions. Yet, I was asked no questions about my husband-to-be. Some that I think would have been beneficial, like; Will he watch Law & Order: SVU with you all the days of your lives? Do you know if he snores? Will he buy sunscreen for you? You know, the important stuff.
But no, from that point on, my identity was as a "bride" only. The title bride could also be intermittently switched with "one who listens to others complain." From the music to the guest list, everyone has something to say.
Someone isn't asked to be a bridesmaid? Friendship is over. Picking bridesmaids hearkens back to the yesteryear of the early 2000s…and figuring out what people, and in which order, would make your Myspace Top 8. I thought we left that unnecessary drama behind.
Now, I know I seem whiny, but I really do enjoy some aspects of weddings.
My favorite part of every wedding has to be the introductions for the wedding party. There's usually high-energy music blasted through the speakers as the D.J. introduces the parents, and even though mom and dad are close to 70 years old, they are sprinting like they are in freshman P.E. class again, trying to pass the mile run while simultaneously also trying not to break a hip. During the introductions, I'm half expecting American ring announcer Michael Buffer's iconic voice to follow each pair's intro with, "let's get ready….to ruuuuuumble," because the whole thing seems like the beginning of a boxing match or WWE cage fight. But it's not as fun because neither the bride nor groom has John Cena's swagger, and certainly not his buff and perfectly oiled-up chest, either.
I recently went to my florist to pay the deposit and cross another task off what seems to be a never-ending to-do list of wedding errands. After I paid and was preparing to leave, my florist said, "Congratulations and good luck to you. You are at the start of the hard journey of marriage."
"Thank you," I said. Finally, someone who saw through the superficial and acknowledged that the party isn't the most essential part of the wedding day. The main purpose of the wedding is the sacred bond of matrimony.
We spend all this time, money, and stress to make our wedding day the perfect day…when in reality, it's just the union of two imperfect people. Marriage will be frustrating, rote, exciting, tiring, happy, stressful…and plenty of other adjectives. But perfect should never be one of them. Marriage won't always look as Instagram-worthy as expensive wedding pictures, but if done right, it's worth won't be limited to the social media screen.
So, brides-to-be, heed my warning. Make the day what you want, with who you want, and what you want it to be, regardless of the expectations of others. Never lose sight that the most important part of the wedding isn't the act of walking down the aisle; it's the person waiting at the end for you.
For more of Erin Maher's musings, visit www.erinmaherwrites.com, or follow her on Instagram @erinmaherwrites and Twitter @erinmaherwrites.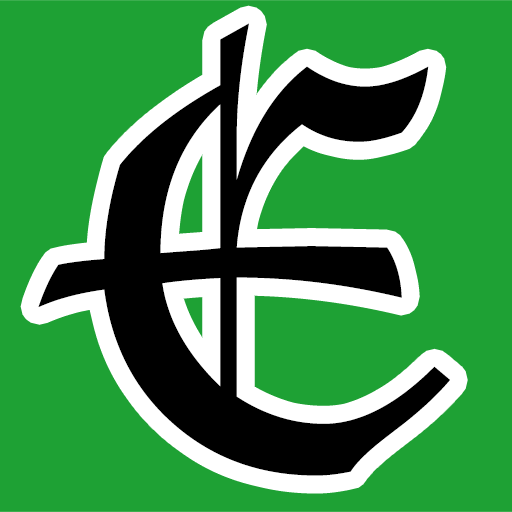 Examiner Media – Keeping you informed with professionally-reported local news, features, and sports coverage.