The Puppy Diaries: Part Deux
News Based on facts, either observed and verified directly by the reporter, or reported and verified from knowledgeable sources.
We are part of The Trust Project
Adjusting to life with a puppy who has trouble adjusting

Good morning! Today is Friday, May 13 (watch out for Jason Vorhees!), and you are reading today's section of Examiner+, a digital newsmagazine serving Westchester, Putnam, and the surrounding Hudson Valley.
Need to subscribe — or upgrade your Examiner+ subscription to enjoy full access to all of our premium digital content? Take advantage of our special FREE TRIAL OFFER.
Take Examiner+ on a test drive today at NO CHARGE for a full month. Enjoy full membership-level access to all of our premium local content, delivered straight to your inbox six times a week.
---
Please take our brief Reader Survey to help us serve you better (CLICK HERE or see the link at the end of the story)
---
Last fall, writer Erin Maher wrote about her experiences as a new Westchester pet parent in her story, The Puppy Diaries. Here, she offers her much-anticipated follow-up.
Musicians Rob Base and DJ E-Z Rock once said, "It takes two to make a thing go right. It takes two to make it out of sight." It appears, however, they weren't talking about two puppies.
How do I know? After surviving the summer of 2021 training a very strong, independent, and stubborn little lab mix named Kerry, my husband and I did the unthinkable and got another puppy. 
Please meet Benny, also known as Benito, Papi Schmapi, and Long Boy Jim. He's the color of a cinnamon roll, with the long, unruly limbs of a giraffe. Benny is every millennial's spirit animal, with the chronic anxiety of Rick Moranis, regular bouts of crying for no reason, and a mild case of GERD.  He's a beaut.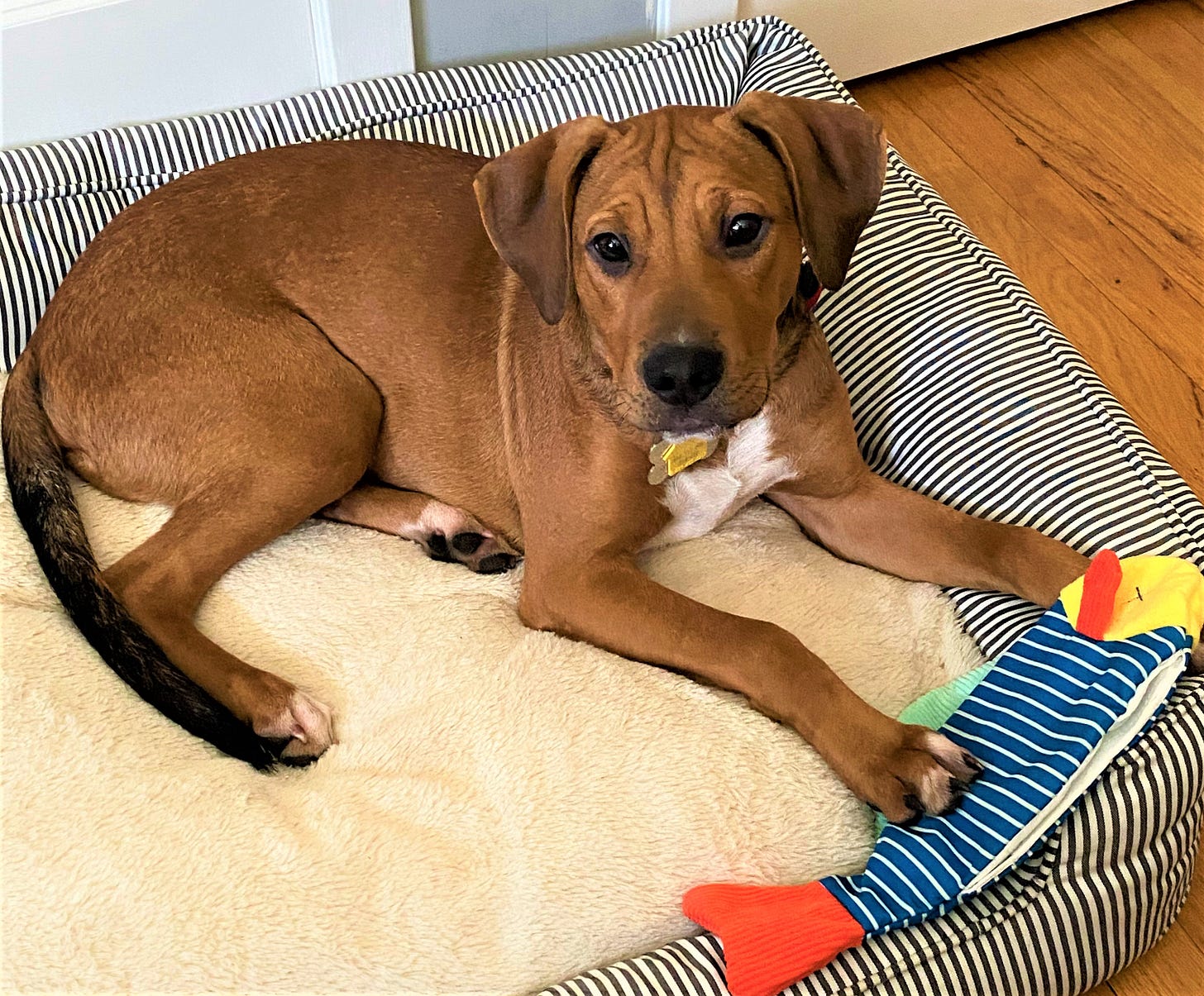 And he's a pain. A big-headed, beautiful pain. 
When we adopted Kerry, she was about 10 weeks old. According to Google and internet chat rooms full of wannabe Cesar Milans, she was under 20 weeks, which meant she was the perfect age to socialize. She was just a ripe little ball of fur, flesh, and moxie; a puppydough ready to mold and adapt. In fact, Kerry fears nothing of the world, and if I'm being honest, I think the world should actually be scared of her; I say that because I am. 
We adopted Benny when he was five months old and over that critical 20-week recommended socialization period. And it showed. Benny is scared of everything: loud noises, the indoors, the outdoors, even some good ol' regular doors. The first day we took him home, he was so scared of the new environment of our apartment that he would not venture out more than two feet from the crate we had set up for him. My husband had more success walking him in that first week, but when I tried to walk him we would barely make it out the door. It was rough. 
It took us about four car trips to realize that Benny was also deathly afraid of cars. Whenever he came close to a car, went in one, or heard one, he would hit us with the triple crown: he would immediately vomit, urinate, and defecate. We had Mr. Clean and company on retainer for weeks. 
But, because my husband and I are both equal parts dog lovers and masochists, we committed to the cause of socializing Benny. The first step in our effort to help adjust Benny was to buy a resource so powerful, so compelling, that neither dog nor mere mortal can resist: string cheese. 
With our newfound power in dairy, we quickly took to a trial by fire of exposing Benny to anything we could. I often sat with him, playing YouTube videos of the sounds of cars driving while feeding him pieces of cheese. My husband, intent on breaking Benny's fear of cars, would take Benny out each day and continually expose him to the car. He would circle the vehicle's perimeter waving that Polly-o cheese string vigorously in the air, like an odd sort of lactose ritual. The neighbors in our apartment complex have since made it a point to stay away from him.
Despite Benny's issues, he does have gifts. He is a tremendous hunter and gatherer, if picking up dead animals is considered "hunting." One day at the dog park, I spotted Benny chewing on something. As I got closer, I heard the horrible sound of crunching and saw what I believed to be a tail of some sort hanging out of his mouth. Met with his loud munching was my poor attempt at screaming at him to "drop it," while I was simultaneously retching and trying to stop my body's visceral reaction to vomit.
Benny's most successful hunts have actually been at home. In his short time with us, he has managed to put every shoe under our roof in his mouth. A stellar accomplishment, indeed. Benny has destroyed four pairs of shoes, including his big-game win: my $200 Classic Tall Ugg Boot.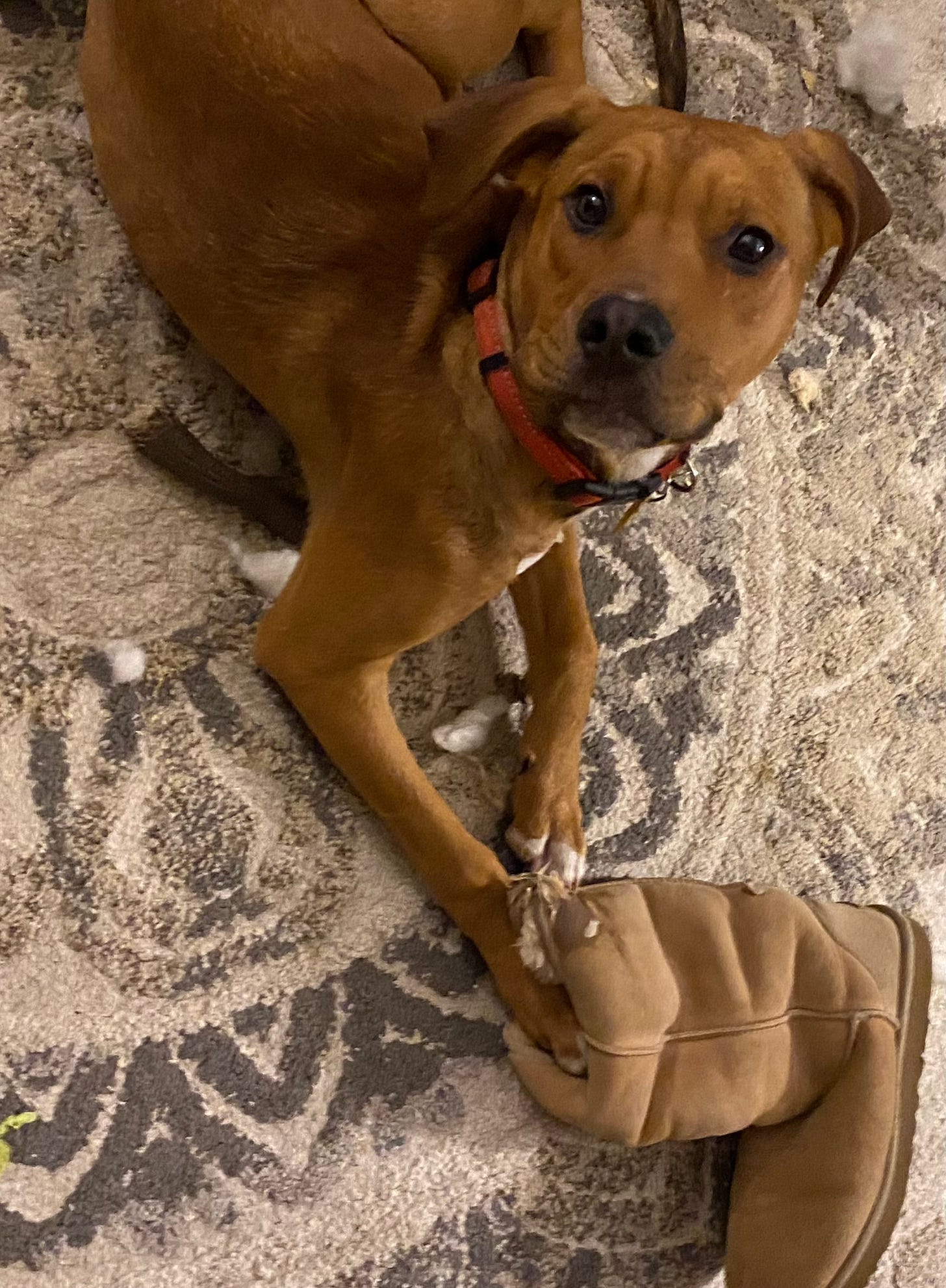 Between the cheese, the continually torn-apart shoes, and the daily battle of befriending Benny, somehow, little by little, things got easier. Benny started to sit with us for a few hours before retreating to his crate. He then worked his way up to sit on the couch, and then eventually, and now daily, he happily sits all 52 pounds of himself on top of me, which makes my heart and tears swell. 
Benny seems more comfortable with the world on our daily walks, and I love exploring it with him. With every step Benny takes, I cheer him on with really supportive phrases like, "you got it," to "you're a regular Ferdinand Magellan," and even, "let's rewrite the topographical maps of North America together," because teamwork is dream work.  
Benny's still fearful, and he will always be to some degree. But that's okay. Benny is a much-needed reminder that nothing, no one, and no relationship is perfect.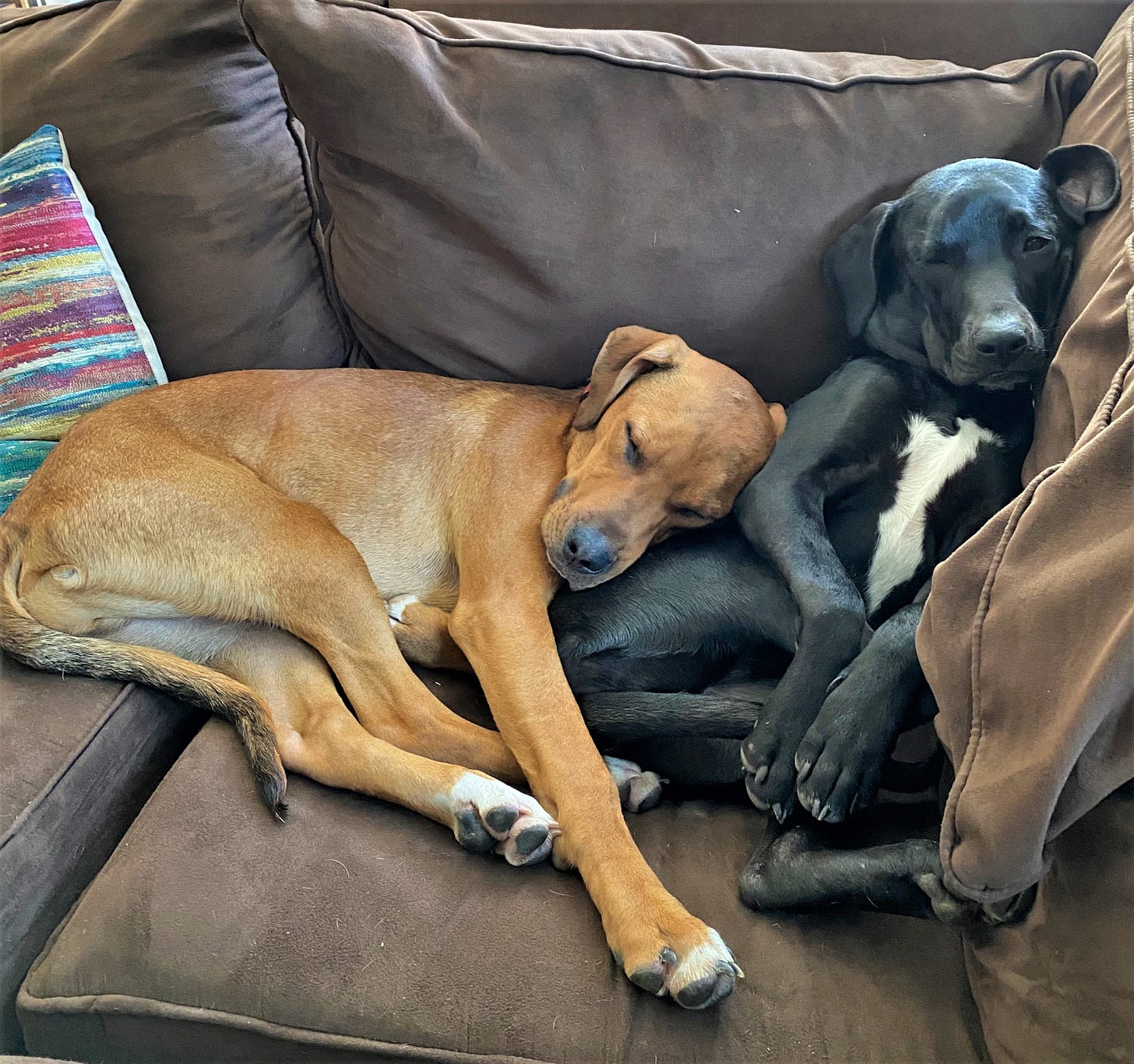 ---
Erin Maher is a writer and Westchester native. She has written on a myriad of topics, including life as a millennial and tennis. When not writing, Erin can be found on the tennis and pickleball courts or lovingly scrolling through pictures of dogs on Instagram. For more of her musings, visit erinmaherwrites.com, and follow her on Instagram @erinmaherwrites and Twitter @erinmaherwrites
---
TELL US WHAT YOU THINK! TAKE OUR BRIEF READER SURVEY NOW
Please help us serve you better by completing this brief, four-minute survey.
We'd love to know your thoughts and opinions on what you like, what you'd like to read more about, and how we can do better.
CLICK HERE to take our survey or visit
www.surveymonkey.com/r/ExaminerPlus
---
Examiner Media is a proud participant in The Trust Project.

CLICK HERE to review our best practices and editorial policies.

This piece is an opinion article. CLICK HERE to learn about our definitions for types of stories.

We welcome corrections, story ideas, and general feedback. CLICK HERE to use our actionable feedback form.
---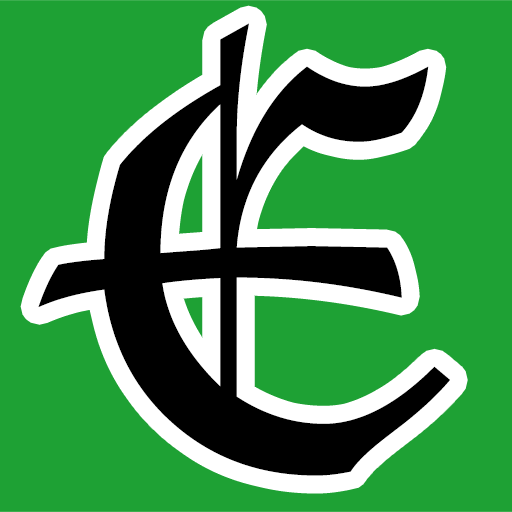 Examiner Media – Keeping you informed with professionally-reported local news, features, and sports coverage.