The Long History of an Arid Yet Plentiful Spanish Region
We are part of The Trust Project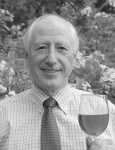 This week's column, part four of my reprised multi-focus virtual tour of Spain's primary wine-producing regions, focuses on the second of Spain's six wine regions – Meseta Central. More than any other wine region in Spain, this is an area of contrasts between the old Spain and the new Spain.
In many respects the people, and especially the winemakers, cling to centuries-old traditions of agricultural mediocrity. But there is a slowly emerging awareness of this region as a force in the EU and therefore in the world economy. From wines to cheeses to tourism, the Meseta Central is an up-and-coming area emblematic of Spain's growing reputation as a modern, forward-thinking country.
But before I get carried away and have you believe the Meseta Central is the next Napa Valley or the next Maipo Valley in Chile, let me set the record straight – it's not (yet). Let's explore the geography and climate to understand this vast region.
Ever since the Spaniards drove the Moors back to Africa through this area in the 15th century and Don Quixote was battling windmills with Sancho Panza in Castilla-La Mancha, the Meseta Central region has been a rather drab area. Geographically it is a large plateau (meseta in Spanish) that covers nearly 40 percent of the entire land mass of Spain. Its barren, flat landscape occasionally gives way to looming mountains.
Standing on any hilltop, one's vision is of miles and miles of vineyards planted along the mesa plain. However, as with many mesas, the climate is not overly conducive to agriculture: the summer temperatures typically exceed 100 degrees while the winters average 10 degrees. Rain is sparse as it is surrounded by mountains and long-term droughts have been commonplace throughout its history.
Historically, the wines produced have been consumed locally and have not been embraced in the United States. For good reason. The dominant grape is Airén, a white grape of little note that accounts for 80 percent of wine production. The red grapes are Garnacha and a variety of Tempranillo called Cencibel. These are grown in the two dominant classifications regions: Castilla-La Mancha and Valdepenas.
As I've reported in previous columns, the Spaniards are an enterprising people. They have taken a step back, evaluated the potential of this vast area, and are beginning to produce (and export) very acceptable wines – at very acceptable prices. How? They are increasing the plantings of Garnacha and Cencibel by ripping out Airén vines (a good thing) and have discovered that new plantings of Syrah and Merlot are surprisingly adaptable in this region. Coupled with the low cost of labor in the area, local winery owners have adapted and are now exporting their New Spain wines across the Atlantic.
Here are several wineries to consider, all available locally.
From the Valdepenas region: Bodegas Real, Don Aurelio and Bodegas Navarro Lopez. These are typically Cencibel-focused. As new winemaking techniques are introduced, these wines are gaining critical acclaim for their well-rounded berry flavors and for their balance of fruit and tannins. Many sell for under $15.
From the Castilla-La Mancha region: Finca Antigua, Vinasoro, Campos Reales, Volver, Protocolo and Bodegas Atalaya Laya. These are predominantly Cencibel (Tempranillo) or red blends that are full of blackberry and blueberry aromas and flavors, with a lingering touch of spice and soft tannins. Many are $12 or less.
Although the Meseta Central wines are slowly building their reputation in the United States, be assured that they are currently being appreciated in Spain. Madrid, the largest city and the epicenter of the Old and the New Spain, is embracing these "new" wines, enjoying them as quaffing wines and in combination with local tapas. Usted debe aprender la forma Espanol – learn from the Spanish!
Nick Antonaccio is a 40-year Pleasantville resident. For over 25 years he has conducted wine tastings and lectures. Nick is a member of the Wine Media Guild of wine writers. He also offers personalized wine tastings and wine travel services. Nick's credo: continuous experimenting results in instinctive behavior. You can reach him at nantonaccio@theexaminernews.com or on Twitter @sharingwine.