The Home Guru's Crystal Ball for 2014 Housing Predictions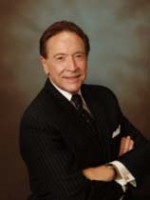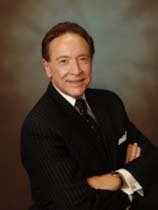 In the real estate world, 2013 was quite a year to observe and ponder, wasn't it? Quite unlike any other in recent history. Considering that it was clawing its way back from the doldrums of the worst economic recession since the Great Depression, it had a lot of catch-up to do and, while uneven, it rose to the occasion.
Prices rose an average of 5 percent nationwide, and in some tony pockets of Westchester, as much as 20 percent. Instrumental in the price increase was the low inventory compared with the number of buyers in the market competing against each other in bidding wars, unheard of during the recession. And mortgage rates remained at historic lows.
Much of that is about to change. The Home Guru, relying on expertise from the pundits, culls from his crystal ball a list of housing predictions for 2014–the good, the bad and middling.
More Inventory
One of the downers to faster recovery in 2013 has been limited inventory to sell to the healthier pool of buyers in the market. Realtor.com notes that by February the shortage will soften because rising prices will bring more homes, both new and old, into the marketplace.
Higher Mortgage Rates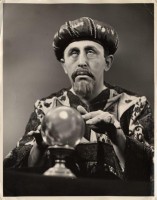 The honeymoon may be over with mortgage rates, which have been in the 3 to 4 and percent range for a while, but will climb to 5 percent by the end of 2014. Let's face it, those of us who remember the time prior to 2008 when mortgage rates were an average of 9 percent for almost 40 years, never below 5.8 percent and even as high as 18 percent, still find this slightly elevated rate very low. If you're about to buy in 2014, be grateful for a 5 percent mortgage rate.
A Smoother Ride To Mortgages
The good news that accompanies a higher mortgage rate is that mortgages will be easier to get. Rising rates mean that lenders won't be swamped with homeowners refinancing their homes. That will force them to loosen their lending standards to home buyers.
Home Values to Increase
Depending on who you read, home prices will rise between 3 and 5 percent in 2014. Home value increases will slow down primarily because of higher mortgage rates, increased home prices, more inventory created by fewer underwater homeowners and more new home construction.
More Homeowners To Get Out From Under
The great thing about rising prices is that millions of homeowners whose homes were worth less than their mortgages regained positive equity status in 2013. The positive trend will continue in 2014.
Affordability Will Drop
As mortgage rates rise by midyear, home affordability will decline despite the slower pace of price increases. The culprit here is income levels, which aren't keeping pace with increases in housing costs. In 2013, the National Association of Realtors' Home Affordability Index dropped to a five-year low, and experts predict the trend will continue in 2014.
Home Ownership Will Decline
Zillow predicts that in 2014 home ownership rates will fall below 65 percent for the first time since 1995. According to Dr. Stan Humphries, Zillow's chief economist, "The housing bubble was fueled by easy lending standards and irrational expectations of home value appreciation, but it put a historically high number of American households–seven out of 10–in a home, if only temporarily.  That homeownership level proved unsustainable and during the housing recession and recovery the rate has floated back down to a more normal level."
Foreclosures Will Diminish
The once frantic foreclosure market has slowed, with September 2013 being the 36th straight month of year-over-year decreases in foreclosure activity, down nearly 33 percent from the end of 2012. The decline will continue with the overall housing recovery.
The Home Buying Process Will Be Less Crazy
According to Redfin, investors were buying as many as one out of every five homes in America during the housing bust. Now, because of the perfect storm of increased inventory, higher prices and fewer foreclosures, investors are stepping out of the buying market, giving way for regular folks to step in and buy. With more inventory, less competition from investors and more mortgage credit, the buying process should be less frenzied in 2014.
Those Who Are Ready Now Will Win Out
While I've relied on the predictions and advice of other experts above, this is my own advice: If you're thinking that the time to sell or buy is near at hand, don't hesitate. The so-called perfect storm, just before both mortgage interest rates and listing prices rise, is in the first six months of 2014. So don't hold out until the spring market. For now, enjoy a Happy New Year, then call your realtor!
Bill Primavera is a Residential and Commercial Realtor® associated with Coldwell Banker, as well as a publicist and journalist who writes regularly as The Home Guru. For questions about home maintenance or to engage him to help you buy or sell a home, he can be emailed at Bill@TheHomeGuru.com or called directly at 914-522-2076.