The Battle Continues: Smith Files Suit Against Levy
We are part of The Trust Project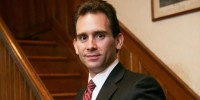 In another stunning turn of events exposing the miserable relationship between Sheriff Don Smith and District Attorney Adam Levy, Smith has filed a $5 million defamation lawsuit against Levy.
Smith, who is already being sued for defamation by Levy for the same sum of money, claims Levy defamed him in an article published last year in The Putnam Examiner in which Levy said Smith has declining mental health and deems him a liar. Smith's lawsuit was filed on April 18 by attorney Joseph Tacopina in Supreme Court in Putnam County and alleges Levy made "defamatory and knowingly false statements" about Smith.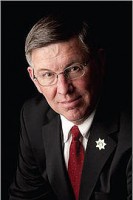 Levy held nothing back when criticizing Smith in the April 30-May 6, 2013 article (titled "Levy: Smith is 'Delusional,' 'Paranoid') that focused on a letter Smith's former confidential adviser William Sayegh wrote to Smith, which showed an apparent broken relationship between Sayegh and Smith.
"What I have seen is a steady decline in Don's mental health. He is clearly delusional…absolutely paranoid," Levy said in the article. "This guy literally believes that if you disagree with him on any subject that you must be corrupt."
He also said Smith is worse than former sheriff Robert Thoubboron, who Smith defeated back in a 2001 election for the sheriff's office when Smith was the deputy county executive. Smith was able to top Thoubboron in his first run for sheriff by vowing to bring integrity back to the sheriff's office.
Thoubboron was cited in 2002 by a State Commission of Investigation report for using intimidation tactics and abusing the power of the office.
"Don Smith is worse than Thoubboron was at his all-time worst," Levy said in the article. "Don Smith is a bold-faced liar."
In a statement to The Putnam Examiner, Smith said, "I look forward to this case being aired out in court so the citizens of Putnam County will know the truth. Putnam County residents deserve to know what has transpired."
Levy, in a statement released by his PR firm, called the lawsuit "blatantly absurd."
Levy went on to say the lawsuit was only filed "in an effort to discourage me from vigorously prosecuting my valid defamation action demonstrates the true depths of his despair."
"I truly look forward to addressing all of Smith's ridiculous claims that are contained in his ill-advised lawsuit," Levy said. "I also look forward to receiving signed authorization from Smith that give my attorney access to his medical, psychiatric and psychological records that are necessary to address the underlying claims of this suit."
Attorney Michael Sussman is representing Levy in the lawsuit, according to Levy's public information officer.
Also quoted in the April 30-Mary 6 article was past sheriff candidates Christopher York and Kevin McConville, who criticized Smith and voiced sentiment similar to Levy's. Even County Executive MaryEllen Odell was quoted as saying, "Whenever you are dealing with the sheriff and you have a disagreement, he always seems to pull out the corruption card."
In the article, Smith defended himself against the attacks, stating, "I think we all know there is corruption in government. I truly believe we have a problem here in Putnam County."
"I think the people want a sheriff who does not tolerate corruption," Smith went on to say in the story. "I handle it the right way, I report it to the right authorities, above the county level. I do not misuse my office. I do not tolerate public corruption. I never will and I never have."
The article was written by Faith Ann Butcher, who is no longer with Examiner Media. Butcher left the company last spring to start a publishing business, The Hudson Valley Reporter.
Levy filed a $5 million defamation lawsuit against Smith in August, stating the sheriff erroneously accused him of interfering with the criminal investigation of Alexandru Hossu, a family friend of the DA. Hossu was arrested for the alleged rape of a Putnam youth, but was found not guilty last month.
"That innocent man had his freedom robbed from him for a year before a jury freed him from the false and politically motivated accusations," Levy said in the release. "of a small-town sheriff bent on furthering his own agenda at all costs."