Teacher Expands School, Bringing Joy of Music to New Community
We are part of The Trust Project
By Michael Gold
A new school in Pleasantville is alive with the sound of music.
The Cortlandt School of Performing Arts is currently teaching students at a new location in the village, at 29 Marble Ave.
Students can receive lessons in voice, piano, guitar (both acoustic and electric), bass, string instruments, from violin to cello, and all band instruments in private lessons, said Carol Arrucci, its owner and director.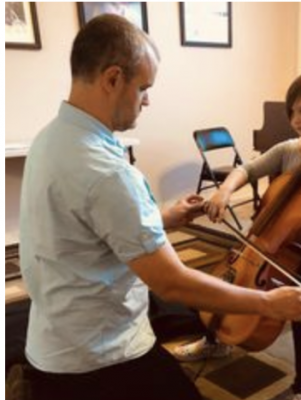 All levels are welcome, from beginners to pre-professional. The school also offers instrument rentals online.
The Cortlandt School of Performing Arts will hold an open house to welcome prospective students on Sunday, Sept. 12, from 3 to 5 p.m. and formally open the next day, but Arrucci said her teaching staff is working with students now. The school will be open Monday through Friday, after school into the evening, and also on Saturday.
Every member of the staff is either a professional musician or a certified K-12 music teacher, including Arrucci. She explained her motivation for working with children.
"I've dedicated my whole life to that," Arrucci said. "I like watching them grow. I've had great musical role models in my life, and I'd like to do the same."
The Pleasantville branch is the third location of The Cortlandt School of Performing Arts, which also has schools in Croton-on-Hudson and Mohegan Lake.
Arrucci, who grew up in Pleasantville, is the president of the Pleasantville Music Theatre and music director for the First Presbyterian Church in Ossining. She taught chorus and musical theater for 25 years at Blue Mountain Middle School in the Hendrick Hudson School District. Arrucci is a former music coordinator at Holy Innocents Church in Pleasantville.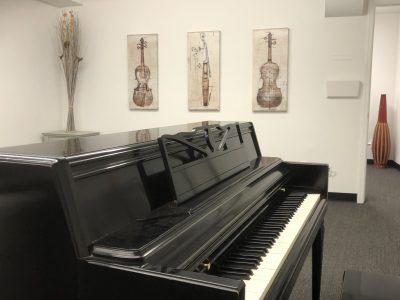 She was the musical director for the children's chorus for the Broadway show "Joseph and the Amazing Technicolor Dreamcoat," which featured several Pleasantville youngsters. 
Arrucci handpicked the children to perform in the chorus, all from Westchester schools. They won their place in the show over about 70 other choral groups. 
"I like teaching and sharing with kids," Arrucci said. "I keep track of their progress. I'll ask, 'What did you learn today?' I help them how to make a schedule to practice. I tell them, 'See what practice can do? You're getting good.' I teach the parents how to encourage their kids."
Arrucci also helps high school students who enroll in college music programs with preparation in making their applications.
For Arruci, making music fun has always been the goal, from when she taught in middle school. 
"We always had a great time in my classroom," she said. "The kids were fun and joyful. When they came into my room, the kids knew it was time to let go of the tension of math and social studies. I felt I could connect with them to enjoy music."
One of the 13 teachers at the Pleasantville location will be voice instructor Jill Paice, who has performed on Broadway, in "Matilda the Musical" as Miss Honey and in "An American in Paris" as Milo Davenport. She has also worked in shows in London's West End theatre district, including "The Woman in White."
Arrucci's husband, Ray, is the school's business manager. He has played Max Bialystock in "The Producers" and Tevye in "Fiddler on the Roof" in regional theaters. He also plays acoustic guitar and performs in a band. The Arruccis have three adult sons and one grandchild. 
Arrucci's Uncle Angelo was her music teacher from the age of four – and her inspiration. 
"He was a pianist. He played piano at (the) Kittle House in Chappaqua," she said.
"He taught me how to put emotion into my playing, so I wasn't just banging on the keys." 
With all the skills she's acquired over the years, Arrucci plans to use The Cortlandt School of Performing Arts' Pleasantville location as a platform to "teach kids how to love music."
The Cortlandt School of Performing Arts also operates at at 24 Old Albany Post Rd. in Croton-on-Hudson and 1950 E. Main St. (Route 6) in Mohegan Lake. For more information, call 914-420-8966 or visit www.CortArts.com.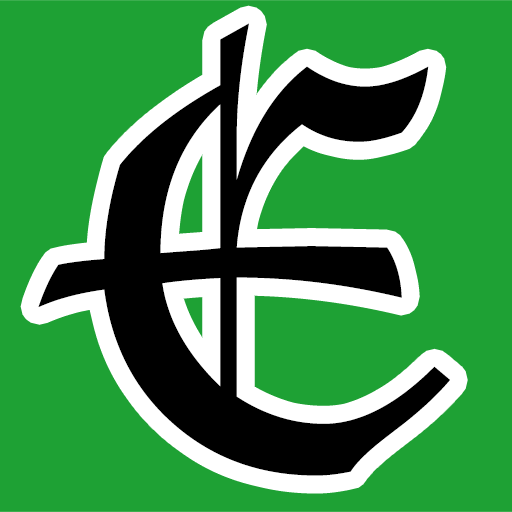 Examiner Media – Keeping you informed with professionally-reported local news, features, and sports coverage.