#TaubStrong Memorial 22:22 Soccer Jam ups Ante, Gains Steam at Greeley
News Based on facts, either observed and verified directly by the reporter, or reported and verified from knowledgeable sources.
We are part of The Trust Project

By David Taber
Tuesday, August 29th was day one of the high school soccer season – the time of year when teams start competing on the field again, with many players (teammates and even some opponents) having connections that go all the way back to elementary school.  It was a bonus that the weather was great for the three games that each team would play.  It was the kind of day that Casey Taub would have loved.
Casey, a warm and funny Horace Greeley student, loved sports, was an accomplished soccer player, and especially loved being on the soccer pitch with his friends.  In 2015, Casey was diagnosed with glioblastoma, an aggressive brain tumor.  After a hard-fought 17-month battle, the tumor tragically took his life in 2017.
Casey might not have been on the pitch on Tuesday, but he was there in spirit while a host of teams and fans came to honor his memory and celebrate his life in the best way possible – by having fun while playing the sport he loved.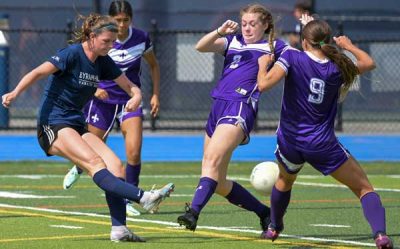 The 2023 Casey Taub Memorial 22:22 Soccer Jamboree hosted by Horace Greeley High School included 14 teams from Westchester and Rockland Counties.  In 2018, the Greeley Boys Coach, Camp Shropshire, helped set up the event as a way for people to remember Casey and support pediatric brain tumor research and direct family assistance.
While the Jamboree began in 2018, something magical happened sooner. In 2017, just a few weeks after Casey passed, Greeley played Byram Hills in a memorial game to honor him.  The crowd was standing to applaud Casey at the 22nd minute of the game, since Casey's jersey number had been 22. Greeley then scored a goal, and according to the rules, the clock was stopped.  When the players and fans looked at the scoreboard, the time of the goal was 22:22.  For many, it was a sign that Casey was part of that game, and it served as a reminder of how special Casey was.
The Jamboree has continued to grow each year. Most significantly, this year's event was the first to include girls' teams.  Casey Taub's dad, Jonathan Taub, said he was "over the moon" about having the girls' teams included, and notes that they are here to stay.  The hope of Taub and the Greeley coaches is that the event continues to grow.  A larger event means more money gets donated, which means there is more support for kids who are facing their own health struggles.
Donations are sourced from each team that participates in the Jamboree, and are supplemented by the concession revenue.  Taub notes that 100% of the proceeds are given to the Matthew Larson Foundation, "a network committed to providing assistance to reduce family hardship, fund pediatric brain tumor research and advance patient care."  Taub is a member of the Foundation's board, as he wanted to be part of the organization that helped his own family.
The Jamboree is part of the #taubstrong campaign, which includes other fund-raising efforts.  The Horace Greeley High CT22 Club holds local fund-raising events, such as car washes, and Taub organizes an annual Golf and Tennis Outing, which will take place at The Whippoorwill Club on October 3rd this year.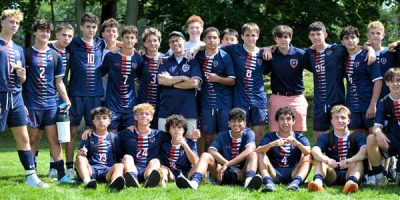 Horace Greeley High School also presents two Casey Taub Greeley Spirit Awards each year, recognizing a male and female athlete who "have exemplified an authentic passion for athletics and the everlasting friendships that are made through sports, demonstrating a positive mindset and an unwavering pride for their team, school and community."
Taub said that the best part of this year's Jamboree might have been when a player approached him to tell him that he was in remission from cancer and especially appreciated participating in this event to honor Casey.  Donations can be made to the Matthew Larson Foundation at www.ironmatt.org.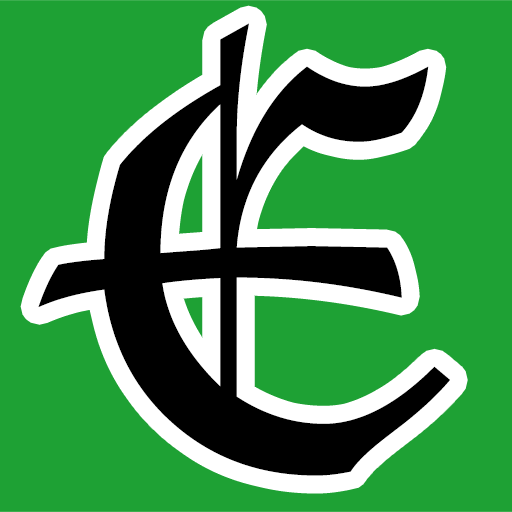 Examiner Media – Keeping you informed with professionally-reported local news, features, and sports coverage.