Support Swelling to Put Forward Bond Again in Carmel
We are part of The Trust Project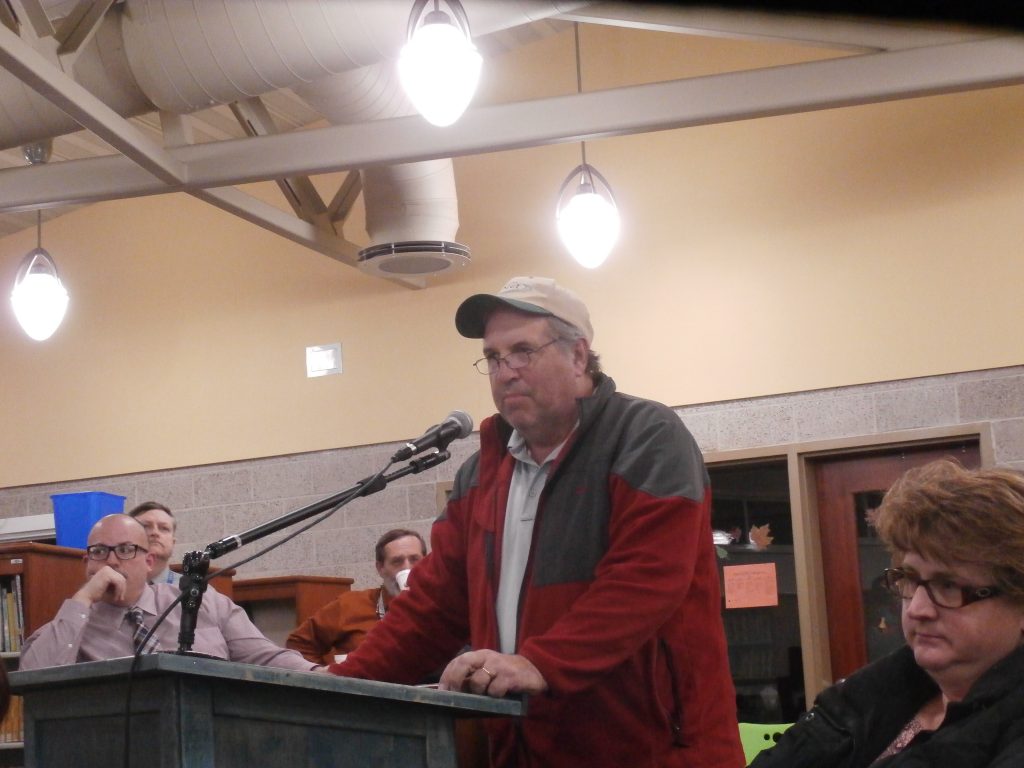 By David Propper
Parents, students and other community members across the Carmel school district didn't just request, but demanded, the board of education put forward a bond meant to upgrade facilities for a third time after the proposed referendum failed twice in as many years.
After an $85 million bond package failed last December, the board put forward a $25 million bond, but that proposal was narrowly shot down in October, leaving board members and district officials wondering what to do next in order to make necessary upgrades to the buildings. More than a dozen residents recommended the board put forward a bond for a third time, stressing enough residents have awoken to the necessities the bond provided.
The second, smaller bond included fixing failing roofs, making every building ADA complaint, building a new bus garage, and enhancing George Fischer Middle School's library.
Lake Carmel resident Matt Vanacoro, who is a teacher in Westchester County, said he and many other residents strongly object to any facility item being put into the annual budget because it could take away from programs and elective classes from students. In the Bedford district where he teaches, there was a large budget gap that resulted in scrapped programs and the district is still recovering from those cuts, Vanacoro, who has two children in the district, said.
"If you have to make mass cuts in order to fund repairs we will not be back for a long time," he said. "Not only will we not be going forward, we'll be barely keeping pace."
Kent resident Eric Mittelstadt, who is a former school board member, said if the roofs are part of the annual budget, the district would not get New York State aid. He doesn't want to see the board attempt an override of the tax cap in May, which would require 60 percent voter support.
Carmel resident Brian Green said the board needs to tell the community what programs and classes could be slashed if the repairs have to be paid through the budget.
School board president Greg Riley said when the board attempts to tell residents what could be lost, opponents of the bond allege the board is using "scare tactics" to persuade voters to favor the referendum.
"That we're trying to get it passed through scare tactics," Riley said.
Some residents directed their ire at Carmel school board member John Curzio, though the young trustee was not in attendance. Curzio has enthusiastically opposed both bond votes. In the most recent one, he said he didn't want a new bus garage put forward because it would take a parcel of land off the Town of Kent tax rolls.
Even students spoke up encouraging school board members to offer up the bond again. One student said while she'd be graduating next year, she wants other students, including her younger sisters, to benefit from the upgrades and not lose elective programs.
A few residents even admitted they didn't vote either or both times when the elections were held. It was suggested that the school district didn't publicize the bond referendums enough and residents openly discussed during the meeting how they could campaign in support of another possible future bond, including knocking on doors and conducting robo-calls.
"I didn't vote last time, but in order to get the votes, I'd be willing to go door-to-door to advocate for that to happen and to get the votes," one resident, who has three children in the district, said. "Let's get those roofs fixed and let's get the bond back."
Another parent, who consistently goes to board meetings, said this is the most people she's ever seen at a board meeting, unless it included cutting a sports or music program.
"A nerve has been struck," said a parent who has was attending her first ever school board meeting.