Superintendents Share Frustrations Over State's Common Core Curriculum
We are part of The Trust Project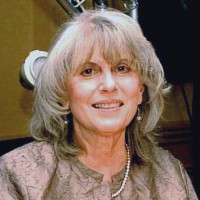 When discussing the common core learning standards, Putnam Valley interim Superintendent of Schools Dr. Fran Wills isn't shy in expressing her support for the newly implemented standards.
The veteran administrator admits that in a changing job market educators must rethink how instruction is shaped. She agrees with the notion that standards should create an equitable situation for students no matter where they live in New York or the rest of the country.
But what she does have a problem with is how fast these newly minted standards have been introduced, leaving teachers and students playing catch up.
"It's the approach, it's the way that it's been delivered that has been the question here and concern," Wills said. "And I think every educator who honestly takes a look at how this was rolled out or how this was delivered, you have to (have) some questions about it."
Wills' sentiment is certainly just one voice in a massive crowd of superintendents throughout the region facing the new standards. While many were supportive of tougher standards, the process in which the new system has been put in place has left them scratching their heads.
On Oct. 28, state Education Commissioner John King held his second session of a statewide listening tour in Port Chester in which more than 70 speakers mostly criticized the standards for more than three hours. Their major gripe was how the standards have been put in place.
The Common Core looks to give consistent benchmarks for all students, regardless of where they live and prepare them for college and careers. The National Governors and the Council of Chief State School Officers worked with teachers, administrators and education experts to create the new standard. It has been implemented in 45 states, including New York.
"How do we focus on what is really good about this program and how do we make it possible for people to achieve these goals," Wills said. "Because right now the way it's been done, you set up huge resistance."
Mahopac Superintendent of Schools Thomas Manko said last year his district had six months to put in place new teacher evaluations. At the same time officials had to devise the new curriculum for the common core learning standards for grades 3-8 because standardized tests from last spring would be based on those standards.
What complicates matters is the district had to build the curriculum for the standards, but couldn't see the type of questions the state would put on tests. Manko said if the curriculum is different from the standards, students are going to struggle on the ELA and math tests.
Manko said for fifth-graders that took the exams last year, they were being tested on topics and concepts they should have learned the previous four years, but Common Core wasn't around yet.
"The initiatives we're talking about here normally take three or four years to do," Manko said. "New York State wanted us to do them in one and that's just plain wrong. You just don't do business that way."
All education initiatives have three distinct parts–curriculum, instruction and assessment, said Pleasantville Superintendent of Schools Mary Fox-Alter. While Fox-Alter is an advocate for high quality curriculum, she opposes assessment standards that are rushed without proper vetting.
Fox-Alter is also bothered district officials can't see the tests for data driven analysis. If a parent were to come to her and ask why their child received a certain mark, she wouldn't be able to tell them because even she can't view the tests.
"I'm not allowed to see them," Fox-Alter said.
Brewster Superintendent of Schools Dr. Jane Sandbank said when the common core is used wisely and judiciously and integrated into the value and culture of the district it can be effective.
But the "large, sweeping change just happened too fast without pilot testing," Sandbank said.
She added district officials felt they weren't afforded the opportunity to help co-design some of the core curriculum.
"We feel this was very much imposed on without a good give and take," Sandbank said.
In a letter to the community, Lakeland Superintendent Dr. George Stone noted how the Common Core has placed stress on teachers, parents and, most of all, students.
"Many, who have looked forward to going to school every day are now hesitant or nervous, afraid of failure, overloaded with questions they don't understand or homework assignments that take much longer to complete," Stone's letter reads.
But with all the criticism, there is no indication from the state Education Department (SED) that implementation of the Common Core will be slowed. Manko said despite blanket criticism and calls to further examine the process during the Oct. 28 forum, SED seemed to ignore the pleas.
"The response was 'We hear you but we're moving forward because we think we're doing the right thing,'" Manko said. "It's frustrating."