Sundance Kitchen & Cantina, White Plains
We are part of The Trust Project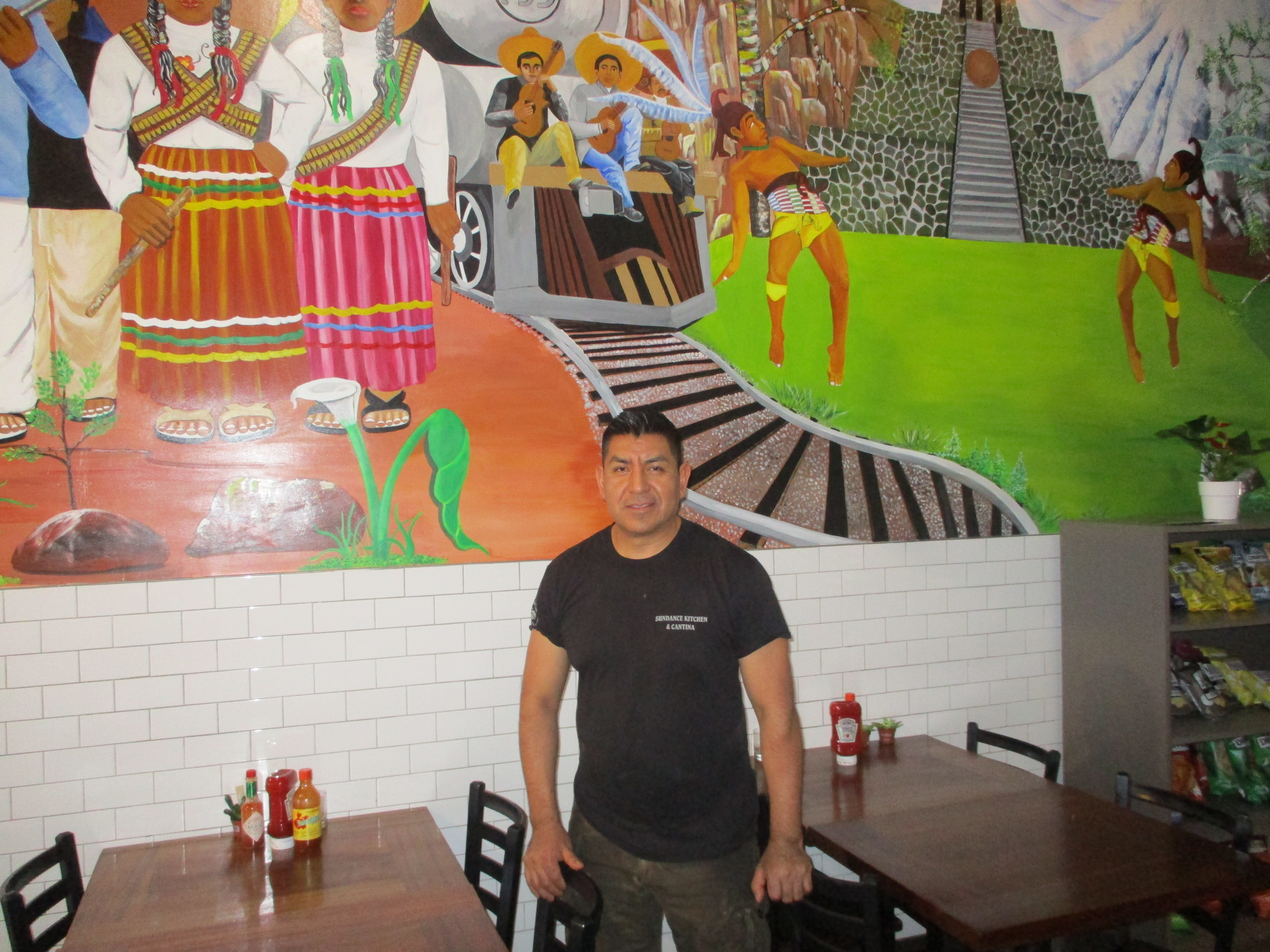 There are many restaurants in White Plains, but North White Plains resident Genaro Dominguez said last week none of them offer what he provides at Sundance Kitchen & Cantina.
The restaurant offers an eclectic and extensive breakfast, lunch and dinner menu, which includes Mexican, American and Italian dishes. "In order to be successful you have to have everything," Dominguez said. About half of the menu is devoted to Mexican food, he said. "We do it to perfection, everything's fresh," he said.
Aside from Mexican, the restaurant offers dishes from other cultures. "We do pastas. We do salads. We do paninis and wraps," Dominguez said. "It's like a fusion of Mexican, Spanish, American and Asian."
Aside from the regular menu, the eatery offers daily specials including "Pasta of the Day."
"People who come here don't know what to get because we surprise them every day," Dominguez, who does much of the cooking, said.
"There's nothing around" in White Plains that offers what his restaurant does, Dominguez said. "It's a little different."
Dominguez explained the name of his restaurant, which opened two years ago. "I named it kitchen because people can see what I make," he said.
Dominguez also owns the Sundance Deli in Pleasantville. "We went to Pleasantville and I asked around for what was the best name," he recalled.  "There are a lot of dance studios and they do the Sundance Music Festival over at the (Jacob) Burns Center." The Sundance name has been maintained for his new restaurant.
The restaurant has take out and eat in options, with seasonal outdoor seating available.
Some of the breakfast options include both American classic dishes, such as egg sandwiches, French toast and pancakes and Mexican fare such as a breakfast burrito and a Mexican eggs and home fries plate.
Patrons have a myriad of lunch and dinner choices. Some of the options include salads, with a create your own selection; 21 paninis; sandwiches, such as a Ruben, chicken or meatball Parmesan, and the "Gangster" (chicken cutlet with mozzarella and vodka sauce); wraps; Mexican choices featuring quesadillas, fajitas, enchiladas, and tacos; and a selection of 10 Philly cheesesteaks and burgers. The restaurant also offers a children's menu.
The restaurant began offering a Sunday brunch buffet on May 12.
Dominguez has been in the restaurant business cooking since the age of 14 and he said he enjoys it. "It's just fun. It just gets me going, pumps me up," he said.
Sundance Kitchen & Cantina is located at 208 Mamaroneck Ave. in White Plains. For more information call 914- 946-2300, visit http://www.sundancekitchen.com/Welcome.tpl?cart=155737402522132670 or send an e-mail to sundancekitchen208@gmail.com. The restaurant is also on Facebook, Instagram and Twitter.