Stepinac Baseball Honors Tyler Rush and Joe O'Grady
We are part of The Trust Project
Last Monday the Stepinac community and their baseball teams came together to honor the memories of two very important people, former player Tyler Rush and former junior varsity coach Joe O'Grady.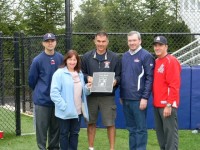 Stepinac officially dedicated the fan section behind home plate on their baseball field in memory of Rush. The school also named the press box at the baseball field in O'Grady's name.
Both men had significant impact to the Crusaders baseball program but unfortunately both of their lives would be cut tragically short. Rush died last spring in a motorcycle accident and O'Grady passed away from cancer in July 2010.
"Tyler Rush was a natural leader. He had a great work ethic. He was first to show up and last to leave the field. Our kids followed his lead," said Crusaders varsity baseball Coach Pat Duffy about one of his former captains.
Rush loved playing baseball for the Crusaders and there was nothing he wouldn't do to help his team.
"When we played on the old baseball field here it was in bad shape," said Duffy. "The drainage was very bad. It was up to the coach's and players to maintain it. One year we needed to replace the infield dirt. We received 20 tons of clay and we had one wheelbarrow and a few shovels and rakes. One day in the middle of working for hours on the field, one of the kids told me the wheelbarrow had a flat tire. We really needed to finish the field as we were opening up the next day. I looked around and saw Tyler rush carrying the broken side of the wheelbarrow! We finished the job because of him."
O'Grady played a vital role in the Crusaders junior varsity baseball program.
"Joe O'Grady began as an assistant Junior Varsity Coach in 2003 and took over as Head Junior Varsity Coach in 2006," said Crusaders assistant baseball coach Keith Richardson. "He continued to run the Junior Varsity team until his battle with Synovial Sarcoma, a rare from of cancer, would not allow him to do so anymore. He passed away in July of 2010 after a long, tough struggle with the disease. He was loved by his players, fellow coaches, friends and family."
O'Grady always made sure to keep the players relaxed and created an atmosphere that was fun for all of them.
"Joe O'Grady was a stand up comedian who really knew how to keep things funny and light," said Duffy. "The kids loved him as he always reminded them how lucky they were to be representing their school by playing baseball. He felt that was a privilege!  Joe always tried to mix his superior knowledge of the game of baseball with his experience in the game of life!"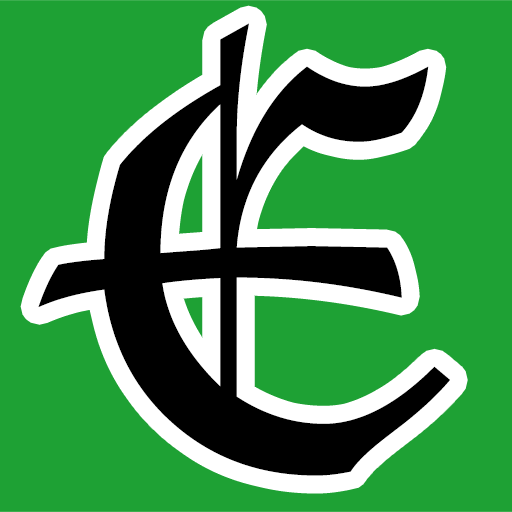 Examiner Media – Keeping you informed with professionally-reported local news, features, and sports coverage.