State Reps Take Fracking Tour
We are part of The Trust Project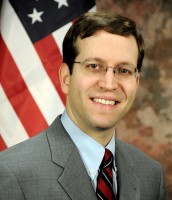 Assemblyman David Buchwald (D-Westchester) examined hydrofracking first hand last week in an eye-opening tour of Susquehanna County, Pennsylvania, an active area for shale-gas drilling. Joined by State Senators George Latimer and Tony Avella, and Assembly members Shelley Mayer and Steve Otis, Buchwald was able to speak with local residents and tour sites of operation. On the way back from Pennsylvania, Assemblyman Buchwald and his Westchester colleagues stopped in Minisink, New York where a compressor station for natural gas has recently been built in the community. They met with local residents, many of whom would have preferred the compressor station be constructed at a relatively nearby alternative site.
"I'm very glad I had the opportunity to visit Pennsylvania and see what an area with extensive hydrofracking looks like," Buchwald said. "I feel much more informed having seen the drills, compressor stations and gas pads that make the process work, and having spoken to area residents on their experiences. Making sure our water is safe to drink, protecting our environment, and ensuring that the local economy and infrastructure are enhanced are all essential elements when it comes to hydrofracking."    
This tour of Pennsylvania follows up on earlier action Buchwald has taken concerning hydrofracking. In this year's legislative session, Buchwald co-sponsored a bill that passed the Assembly to prohibit hydrofracking in New York for two years (A.5424), and introduced his own bill that would disallow the acceptance of wastewater from oil or natural gas extraction activities at wastewater treatment facilities and landfills (A.7497).