State Redistricting Affects Putnam and Westchester Representatives
We are part of The Trust Project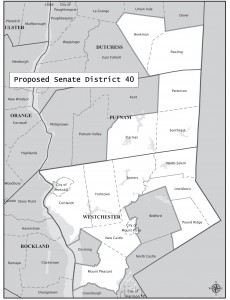 No matter who wins the state elections this November, Putnam Valley residents will have a new set of representatives, according to the proposed redistricting maps that have been released.
The Town of Putnam Valley, like other communities throughout the Hudson Valley region, may join new assembly and senate districts, as a result of the reconfigured borders that were unveiled by the New York State Legislative Task Force on Demographic Research and Reapportionment.
Under the suggested redistricting Putnam Valley, which is currently part of the district represented by Assemblywoman Sandy Galef (D, I-Ossining) in the 90th District and state Senator Greg Ball (R,C- Patterson) in the 44th District, would now be part of the districts represented by Assemblyman Steve Katz (R,C-Yorktown) and state Senator Stephen Saland (R,C-Poughkeepsie).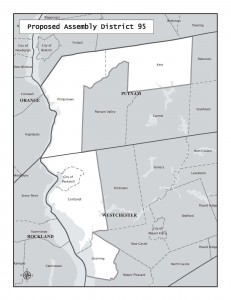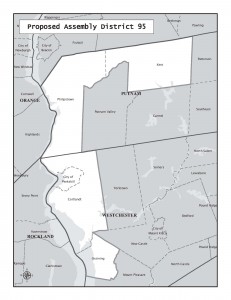 Other areas affected include Kent, Ossining, Philipstown, Bedford, Mount Pleasant and New Castle. With the revamped boundaries, all of the district numbers will change also.
"The districts are based on population," Galef said, "Cities can be split into different district, but towns have to come in as a whole, so that is why certain areas are grouped together."
However Dario Gristina, a Putnam Valley resident who planned on running against Galef for the assembly seat, thinks it was a political move.
"It is funny how these guys take their magic wands and they get rid of somebody that they are worried about," Gristina, a Republican said. "These guys are doing the best they can to secure their positions and mess with the public. This is the very reason why I decided to run."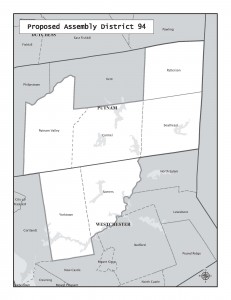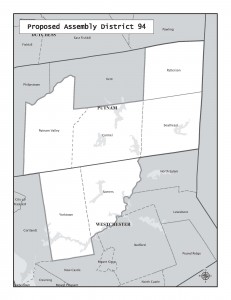 Galef said that politics was not a consideration, at least for the district she represents.
"During this redistricting process the prisoners of Sing Sing were counted in their home district, not as part of Ossining's population," Galef said. "If I kept Putnam Valley and lost Kent, I would have had too few constituents."
Katz gained Putnam Valley, but lost Pawling and North Salem.  "Pawling and North Salem are communities that are close to my heart," Katz said. "But I love Putnam County so I am happy to gain Putnam Valley. All-in-all I am satisfied with what they have proposed."
Gristina said that he still intends on running for the assembly, even if he had to primary against Katz.
"I am going to be running against whomever, but I was looking really forward to the challenge of going against a career politician," Gristina said. "I don't know Katz all that well. He has not been in office for that long and I don't think people are happy with what he has done.  He voted in favor of the budget and I don't know how anyone could be in favor of that budget."
Katz said that he has received good feedback from his constituents and he is not worrying about a primary race against Gristina.
"I will let the voters decide and let the chips fall where they may," Katz said.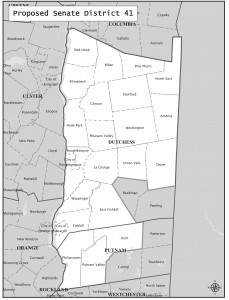 The addition of 63rd seat in the senate has changed the lines of the districts and will bring more representation to the area.
Putnam County, which is currently within the district represented by Ball, will be split in two. The towns of Philipstown, Kent and Putnam Valley will now be in the district represented by Saland, which includes most of the towns in Dutchess.
Patterson, Carmel and Southeast will remain in Ball's district which will now extend further into Westchester and include the towns of New Castle and Mount Pleasant. The towns of Bedford and North Castle
"For me nothing will change. My focus before and after re-districting will continue to be on job creation, lowering taxes and working with Govern Cuomo to get New York State back on track," Ball said in a statement. "I am proud to have the opportunity to represent the seniors, veterans, small business owners, taxpayers and hardworking families in Westchester, Putnam and Dutchess counties. As a senator I welcome the new and exciting opportunity to now fight and deliver for both New Castle and Mount Pleasant."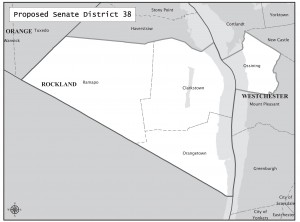 The district currently served by Senator Suzi Oppenheimer (D-Mamaroneck) will lose more than just New Castle.
According to the proposed maps, Ossining will join the proposed 38 district which, Senator David Carlucci (D-Clarkstown) serves. It will join the Rockland towns of Clarkstown, Ramapo and Orangetown.
Cuomo, who has been a supporter of having an independent commission do the redistricting, rather than the legislative task force, said previously that he would veto any redistricting that was not done independently.
However at a news conference on Thursday, Cuomo did not say he planned on vetoing the measure. Instead he said he would "wait and see."
Public hearing will be conducted from Jan. 30 through Feb. 16. The most local meeting will be held in the Bronx at the Lower Gallery of the Bronx Museum of the Arts on Feb. 1 at 3 p.m.
A view of all of the proposed redistricting changes can be seen at www.latfor.state.ny.us.