State Gives $4.6M for Mount Pleasant Bridge Repairs
We are part of The Trust Project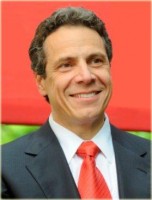 Gov. Andrew Cuomo recently announced the state will provide $4.6 million to repair a bridge on Route 100C in Mount Pleasant.
While Supervisor Joan Maybury said last week she welcomed the state funds, she wants to convince the state Department of Transportation to change the detour route during the repair period.
The funds are being provided from the $217.9 million New York Works program that will repair 287 miles of roads and bridges in the Hudson Valley. The Mount Pleasant project calls for deck replacement.
"The cornerstone of this budget is the New York Works program, a new and smarter strategy for putting New Yorkers back to work by rebuilding our aging infrastructure and helping put our state's economy back on track, just the way we have put our state government back on track," a statement put out by the governor's office read. "This significant investment will rebuild the foundation of the region's economy and create thousands of jobs for New Yorkers."
During the April 10 town board work session, Maybury said the project is scheduled to begin in June. It isn't known how long it will take to complete the work.
While she supported the project, Maybury said there needed to be a new detour plan.
"It's going to be a traffic nightmare," she said during the work session.
Maybury said the DOT is planning to close either the two westbound lanes or the two eastbound lanes at one time in the area during construction. Under the state plan, vehicles would be detoured to Hawthorne on Route 9A, she said. Maybury said she wants the state to keep open a lane in each direction during construction.
Maybury told the town board she would provide updates on her discussion with the DOT on changing the detour.