Sports Wrap Up: Stepinac Fights Hard in 83-70 Home Loss to Bishop Loughlin
We are part of The Trust Project
BASKETBALL
Stepinac
It was a very challenging week for the Crusaders on the hardwood dropping an away game at St. Raymond's on Friday night and then losing a close game to Bishop Loughlin on Sunday afternoon at home.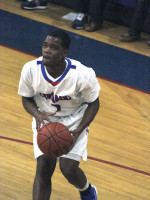 The Crusaders play in one of the most challenging leagues in the country according to their head coach Tim Philp.
On Friday they lost at St. Ratmond's 82-75. Walter King led the Crusaders with 23 points. Andrew Murray contributed 14 points and Josh James had 13 points.
Two days later they were defeated by Bishop Loughlin 83-70. This game was a lot closer than the score indicated. Bishop was a very physical team that tried to make a statement in pre game workouts by several of their players working on slam dunks while they were supposed to be doing layups.
Despite Bishop's unnatural pregame preparation the Crusaders were ready to give their opponent a hard fight. Bishop wasn't going to win this game easily. At one point in the first quarter the Crusaders were down six points but they were quickly able to tie the game at 12-12 thanks to a beautiful driving layup by James, a basket by Murray and two free throws converted by Naim Thomas. After the end of the first quarter Bishop held a 17-14 lead. James led the Crusaders with six points in the quarter.
During the second quarter the Crusaders had trouble getting their offense flowing in the right direction. It was a very physical game and Bishop was just a bit too strong at times for the Crusaders to handle. By halftime the Crusaders were down 12-points (38-26) and they had an uphill climb to turn around the momentum in this game in their favor.
Throughout the game Bishop connected on several 3-pointers throughout the game, which hurt the Crusaders. At one point in the quarter the Crusaders were down 17 points 56-39, but they battled back late in the quarter. The Crusaders ended the third quarter on a 7-0 and were down 56-46 with one quarter to play.
In the fourth quarter the Crusaders showed how much heart they have. Several times they were able to cut Bishop's lead down to four points, but that was as close as they were able to get. King played a superb final quarter of the game. He hit two 3-pointers and finished with 12 points in the fourth quarter.
King led all scorers in the game with 22 points. Philp noted after the game that King has really stepped up his game over the last five games. Thomas had 20 points and James finished with 16 points.
Good Counsel
The Cougars currently have a league record of 7-1 and they have an important game this coming Friday versus Preston. In their last game before midterm exams they beat Aquinas 39-33. Gaelle Desroches and Johanna Levine tied for the team lead in points in the game scoring 10 apiece. Amy Jeanty contributed seven points in the victory. Asia St. Cloud led the Cougars with six rebounds and Tranisha Gumbs pulled down seven rebounds.
Cougars head coach Maura Lynch credits her team's ability to press, rebound and play defense very effectively as being the key reasons for their success in the 2012-2013 season.
INDOOR TRACK AND FIELD
White Plains Boys
Head coach Lamont McCormick was very pleased by how his team performed two weeks ago at the Westchester County Championship
"I was extremely happy with the third place finish in the county meet. We haven't placed that high in the county meet in quite some time," said McCormick
Last weekend their 4 x 400 meter relay team of Tyler Ford, Jay Martin, Chris Cardon and Taylor Powell finished 29th out of 112 teams at the New Balance Games.
White Plains Girls
At the New Balance Games the girls 4 x 400 meter relay team of Rachel Okun, Liza Gellerman, Kelsey Straub and Lauren Woods finished 28th out of 112 teams.
Fred Singleton, head coach of the White Plains Tigers has been impressed by Nina Tucker's performance so far during the winter season.
"Nina is a competitor. She seems to thrive in the midst of tough competition. She works hard and is a delight to have on our team, as she is a leader of the highest order," said Singleton.
This winter season Singleton has seen several girls improve in their particular events.
"Rachel Okun and Lauren Woods have been among our better runners this season," said Singleton. "Both are cross country veterans and have used that season to complement their indoor training. They often race against each other in the 600 Meters; both are among the toughest competitors I've ever coached. They are also great friends. Together they make up 50 percent of one of the county's best 4 x 400s."
Singleton also believe Gellerman has done very well this season.
"Also on the relay is Liza Gellerman who has seen her times in the 1500 meters continuously drop this season. She is another hard worker who is versatile enough to run any race between 400 meters and 3000 meters," said Singleton.
Stepinac
The Crusaders competed in the CHSAA NY/BQ Sectionals. Joe Abreu took third in the 400 meter dash. Matthew Desjardin finished third in the triple jump and fourth in the long jump.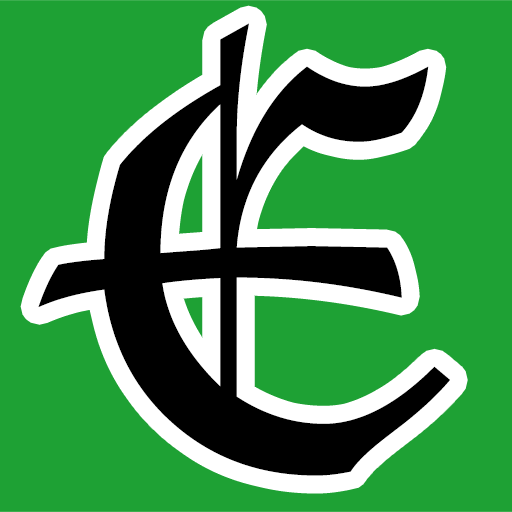 Examiner Media – Keeping you informed with professionally-reported local news, features, and sports coverage.