Southeast Town Board Talks Crossroads, Garbage and Generators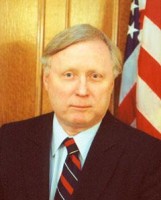 The Crossroads development proposed for Route 312, town garbage pick-up and a public hearing regarding an amendment to local law regarding generators were discussed at the Southeast Town Board meeting last Thursday evening.
Cutting short a 30-day extension to amend the preliminary draft environmental impact statement [pDEIS] that was decided by the developer for the mixed-use Crossroads project and the town's consultants, the Town Board unanimously voted to deem the pDEIS incomplete, which means the developer will have to return to the town in the future with a new document that responds to a list of items requested by the town's consultants.
How quickly that will happen is not known at this point, Town Supervisor Tony Hay said, adding that the intention is to keep the public fully informed as the review process moves forward.
Hay said that when an a new pDEIS was produced by the developer, it would be linked to the town's website and not placed on the town board's agenda for discussion for at least 15 days after it had been received.
And after the new pDEIS officially is submitted by the applicant, by state law, the town must vote to either deem it "complete" or "incomplete" within 45 days.
One resident who spoke during public comment asked if the new pDEIS would be based solely on the contents of the 2009 scoping document, or if additional requests made by town consultants for items not specifically listed on the original scoping document would be addressed in the amended version.
"If our consultants have asked for it, I believe the applicant would be wise to put it in the document…if there is something outside of the scoping document…and our consultants wanted it, I'd put it in if I was the applicant," Hay said.
After having received resident complaints about garbage pick up services, Hay said that representatives from AAA Carting & Rubbish Removal would be present at 7 p.m. on Thursday, Aug. 30 at the town board meeting to take residents questions and concerns, after having canceled a previously scheduled appearance.
"I am asking all concerned residents to come that evening and express your views…they are going to be here to help us along and try to resolve some of the issues that we have been facing," Hay said. "We want them to hear you and your comments, so please attend."
Councilwoman Lynne Eckhardt said that if some residents are unable to attend in person, they should email their questions to the town board.
Also scheduled for the Aug. 30 meeting, a public hearing will be held so that residents can weigh in on a proposed amendment to town law that would suspend the town's noise code during emergencies in order to allow for the use of generators at private residences and businesses.
"Many, many homes…have generators. We do receive complaints from certain people. But…if you don't have power, personally, I don't want to hear a complaint," Hay said, noting that maintaining power was necessary to preserve food and for residents with health problems.
Councilwoman Elizabeth Hudak agreed.
"I think it's an important change that we need," she said.
Councilman Robert Cullen said the perspective of residents who don't have a generator should be taken into account, as well.
"There was an incident in my neighborhood that someone had a generator; someone didn't have a generator. Some of the portable ones are quite noisy. Come 11 or 12 o'clock at night, you could shut the thing off until 6 o'clock in the morning," he said. "There are two sides to the argument."