Softball Notebook Preview
We are part of The Trust Project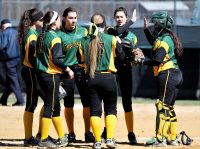 Poised to Damage: Lakeland is Armed, Dangerous
Perennial Class A Powers Hen Hud, Brewster Expected to Challenge
By Tony Pinciaro
One run is all that stood between LAKELAND and the Section 1 Class A softball championship last year.
Pearl River found a way to overcome the top-seeded Hornets, 2-1 in the title game.
Lakeland is armed and ready to return to the title game and walk away with a championship as the Hornets boast one of the top windmillers in Section 1 and the state in senior Colleen Walsh.
Walsh went 18-2 last year with a 1.38 earned run average, including four shutouts. Walsh allowed only 79 hits in 132 innings and struck out 187. The opposition hit a paltry .164 against her. Walsh also hit a robust .438 with 14 RBI.
Walsh is one of five seniors who form Lakeland's core. Batterymate Amber Badillo is back behind the plate. Badillo hit a team-leading .514 with 11 home runs and 37 RBI in 2016. Classmate Cameron Lischinsky returns to second base after hitting .507 last year. Krista Verrino is Lischinsky's double-play partner and Olivia Knopf is at first. Walsh, Badillo and Lischinsky were all-section selections.
"Colleen's leadership qualities include her will to compete with the best along with her strong desire to win," said seventh-year coach Joe Chiara. "Amber's leadership qualities include her ability to catch a terrific game defensively and offensively, is a very good hitter with a great understanding of the strike zone. Cameron can hit to all fields. Krista is a nice contact hitter and Olivia can hit for power."
Senior Isabelle DeMatteis (outfield/catcher) and juniors Jessica Ascencao (third base/outfield) and Kayla Buheya (third base/outfield) return, as does sophomore Clair Fon (pitcher/first base) and freshman Krystal Badillo (outfield/pitcher).
Chiara welcomes junior Lauren Reichelt, sophomores Amber Lopez and Amanda DiClerico and eighth-grader Hannah Matusiak to his veteran team.
Lakeland's strengths cover all three facets of the game – pitching, offense and defense. The Hornets have young arms to give Walsh a rest, if needed.
One thing Chiara and assistant coach Steve Fallo have not skimped on is the caliber of competition. The Hornets will play perennial powers
Harrison, R.C. Ketcham, Arlington, Brewster, Pelham and Yorktown.
Chiara noted that his team's goals remain the same as they did last year, win a league title and a section title.
HEN HUD, annually, is among Section 1's finest, but the Sailors get overlooked in Section 1 because of Lakeland and Brewster. However, last year, the Sailors upset Brewster in the quarterfinal round before falling to Pearl River in the semifinal round and finishing with a 19-4 record.
Even though three starters graduated, including pitcher Gabby Caruso, Hen Hud has 12 returnees, including seven seniors.
Seniors Wida Azizi, Sophie Brown, Amber Porro, Greta Qelaj, Jackie Raguso and Carole Sinacore give eighth-year Coach Kurt Thomas plenty of outfield options while classmate Alyssa Bleakley (first base) anchors the infield.
Junior Ashley Lupi is at 2B and sophomore Candace Crowley returns to shortstop. Sophomore Thea Barbelet completes the infield at the hot corner. Freshman Michaela Capicotto is catching and eighth-grader Jessica Bleakley is in the circle.
With a deep, talented, veteran nucleus, junior Emma Tandy (pitcher) and sophomore Jalissa Pugh (outfielder) join the varsity.
"The girls on this play together as a team and not individuals," Thomas said. "We have a great group of personalities who are passionate about the sport. They come to practice, every day, ready to work hard and improve their skills. This year our team is solid both defensively and offensively and we have pretty good speed on the base paths. Our goal this year, like any team, is to hit for power and average and play sound defense."
In her eight years as coach, Lisa Delzio has continued BREWSTER's steeped softball tradition by annually having the Bears a perennial power.
Brewster went 18-4 and were co-league champs last year, but were upset in the quarterfinal round by Hen Hud.
All-Section players Melissa Strano and Frannie Merkel graduated, but Delzio has a veteran group back.
Senior and shortstop Kelly Dovi, an All-Section and All-NYS choice, is back for her fourth season. She has a .501 career average going into 2017. She is joined by classmates Nicole Rosner, who went 9-3 with a 1.85 earned run average last year, and Makayla Koehler, who sported a 9-1 record with a 2.01 ERA in 2016. The two also share center field. Lindsey McLaughlin completes the senior quartet as she led the team in walks and sacrifices last year.
Juniors Francesca Cioffi (C) and Cameron Gannon (2B) and sophomore Caroline Cherubini (outfield) step up to varsity.
"This is the first time in my nine years that I've had such an upperclassmen-dominated team," said Delzio of this group which is 59-9 the last three years. "We are very experienced, have a strong lineup and excellent leadership. We will compete, once again, at a high level. Our seniors and captains have all been to two sectional finals and would love one last chance to get there again. I've known this group of seniors and juniors since they started playing little league. They are tough, gritty and play with so much pride. I'm very excited for the season. We are in a new league which includes the powerhouse Lakeland, so that will be a new challenge as well."
PUTNAM VALLEY continued raising its level of play under Coach Rena Finsmith last year as the Tigers went 13-8 and reached the Section 1 Class B quarterfinal round.
The Tigers had the pleasure of playing behind five-year varsity pitcher Rachel Stockinger, who is now a college freshman. Stockinger will be missed, but seniors Allie Dick and Susanna Granieri will carry on for Stockinger.
Dick returns to shortstop after phenomenal season in which she hit .570 with 10 doubles, a triple, three home runs and 36 RBI. Granieri hit .412 with 26 runs scored and 16 runs batted in.
The veteran returning nucleus also includes four-year varsity starters Emma Longden and Raquel Escoto. 2B Meghan O'Leary and OF Rebecca Marro also comprise this group, as does P Jessica Pierce and C Alex Waters.
Finsmith will turn to a pair of youngster this season with freshman Keiko Waters in the outfield and eighth-grader Emily McKenna stepping into the circle, along with Pierce.
"Keiko has been on the team since seventh grade and was a utility player, but this year she will find her way into the starting lineup as our leftfielder when Jessica Pierce is pitching. (Assistant Coach) Stefan Nemecek and I are excited to see what Emily can do at the varsity level. We were impressed with the way she batted and pitched in our scrimmage. We look forward to seeing her and Jess as our main pitchers this year.
"Our team strength is the great chemistry this team has developed over the past four years of being together," she added. "The coaching staff and players have really grown as one cohesive unit. The best part is each member of the team understands their role and wants their teammates to be successful."
YORKTOWN had a successful 2016 under first-year coach Ryan Iamurri as the Cornhuskers shared the league title with Brewster, went 15-7 and won their Section 1 Class A first-round playoff game.
The Cornhuskers look to continue their success as three seniors, six juniors and a sophomore return.
Seniors Brittany Giordano (3B), Maddy Wrubel (2B/OF) and Victoria Belliveau (OF) headline the returnees.
The junior six include Courtney Cardea (C), Angie Serrano – (IF), Reilly Koch (utility), Erin Gray (1B/OF), Erica Salveggi (P) and Brianna Buck (utility) and sophomore Sam Riccardulli (OF).
Three sophomores — Christina Ruvo (P), Juliana Piehler (utility) and Julianne Strauss (OF) – and freshman Kaitlyn Bennett (OF) join the varsity.
"Overall, we have a tough league schedule, but a lot of versatility and depth," Iamurri said. "With 10 returnees and nine seniors and juniors, our lineup will be great one through nine. We have an awesome game against a very successful Mount Saint Dominic (New Jersey) team at Fordham University, under the lights, on April 17. Also, because of our high ranking last year, we are playing North Rockland, Ursuline, and John Jay (EF). We will also play a tough Mamaroneck, Brewster, and Lakeland team."
MAHOPAC will welcome a new varsity coach, but the girls are very familiar with Amanda Gambacorta.
The former Harrison All-Section standout has been the varsity assistant coach the past two years.
Gambacorta inherits an upperclassmen-lade nucleus led by seniors
Alissa Copeland (LF), Amanda Virola (C) and Tiffany Terilli (3B). A junior quartet is back in Juliana DePinho (P), Kim Astrologo (SS), Beth Schum (C) and Madison DellaMedaglia (1B).
The new varsity players are junior Sofia Arena (2B/RF), sophomore Abagail Mastropietro (2B), Kailey Zecca (3B) and Emily Ashworth (1B/RF) and eighth-grader Shannon Becker (P).
"It is an absolute honor and pleasure to coach this team because of the positive attitude and work ethic of these girls," Gambacrota said. "We have high expectations of each other and work well together as a team.  These girls strive for excellence at all times and are committed to working hard during practice and games. Although we graduated several starters, I consider this team as veterans due to the fact that the majority of them play for competitive travel softball teams. Further, our seniors and juniors have been playing together for the past two years and have taken on a leadership role."
SOMERS has a new coach, but Dave Scagnelli is not new to softball.
The veteran coach spent 20 years at Scarsdale and five at Tuckahoe before coming to Somers. The Tuskers receive a veteran, knowledgeable coach who experienced success at both schools.
Scagnelli has a large returning group as he and his team look to rebound from a tough 2016 season.
Senior and Co-Captain Julia Sciacca (2B) and juniors Jill Carlisto (1B/P) and Kelsey Lavin (CF) are the returning upperclassmen. Four sophomores are back, and in key roles, led by Co-Captain Gabby Mazzotta (C). She is joined by Tori Pagliaro (P), Karly Moscarello (SS) and Nikki Fiorino (3B).
Coming to varsity is senior Brittney Morel (utility) and sophomores Sabrina Balfe (LF), Jazmyn Colon (RF/P) and Amanda Polito (utility).
"Defensively, we're solid up the middle with catcher, shortstop, second base and centerfield," Scagnelli said. "We have an aggressive mindset on the base paths and a strong work ethic everyday in pre-season workouts and practices. We will try and compete at a high level, and be competitive in every game we play during the season."
CARMEL won a Section 1 Class AA softball title four years ago and the Rams want to experience that feeling again.
Coach Jay Memmel returns two seniors and a sophomore from a team that suffered many difficult defeats. And, Carmel had veteran Emma Danvin graduate.
"Emma's leadership and experience playing in big games and on our sectional championship team will be missed," Memmel said. "Last year, we competed in a ton of close games, but we were not able to squeak one out."
Memmel has three prime-time returnees in seniors Sarah Lynch (P) and Amanda Thut (OF) and sophomore Kaitlyn Valentinetti (C/OF).
Memmel wants his team to take initial steps toward transforming some of those close losses into wins this season.
"We're getting better at the fundamentals and not worrying about winning and losing," he said. "We're looking to snap our cold spell since our sectional championship four years ago."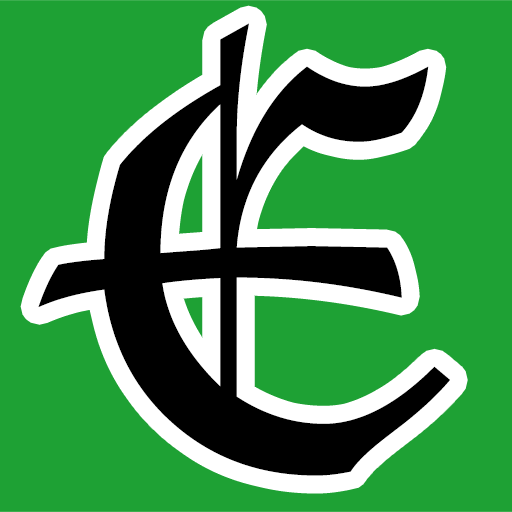 Examiner Media – Keeping you informed with professionally-reported local news, features, and sports coverage.