We are part of The Trust Project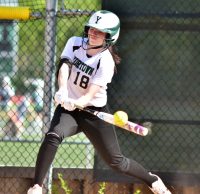 Yorktown, Lakeland, Put Valley Enter Playoffs Hot
By Tony Pinciaro
            YORKTOWN is right where it wants to be as the regular season comes to a close and the Section 1 Class AA Championship begins.
The 2017 Section 1 Class AA champions went 4-0 last week – beating Suffern (1-0), Ossining, John Jay-East Fishkill (5-3) and Panas (2-1) – raising their record to 16-2 on the season.
In the victory over Suffern, Erica Salveggi tossed a no-hitter, and Angie Serrano's walk-off single provided the triumph over Panas in the first round of the Yorktown Tournament.
Yorktown had senior night, Monday, against John Jay-Cross River and will complete the regular season against Suffern in the Yorktown Tournament final.
Senior and catcher Courtney Cardea pointed out that Yorktown was looking forward to playing John Jay-East Fishkill and Suffern. John Jay-East Fishkill had beaten Yorktown, 11-6, earlier this season on a day when the Huskers were far from their best.
"We were the home team in that first game against John Jay and we were up two runs going into the last inning," said Cardea, who will attend Hamilton College in September and play softball. "After that game, we put a lot of emphasis on our defense and in the last week, it showed."
The Cornhuskers played a sound game behind Salveggi, who no-hit a hard-hitting Suffern team that is always among the Section 1 Class AA elite.
"Erica was really hitting her spots and all of her pitches were on," said Cardea, who has caught Salveggi four years on varsity. "Erica didn't shake me off once. We were locked in. We knew this was going to be a great game because of the great teams they were beating, and we were beating. We knew about their pitcher and what to expect from her. There was something special about that game. They had the home crowd and we new we had to bring it to win it. Games like this prepare you for the playoffs."
Erin Gray provided the difference with a seventh-inning home run.
Brianna Buck drove in four runs and Reilly Koch swatted a three-run homer against Ossining, then Yorktown exacted revenge on John Jay-East Fishkill as Buck provided the thunderous hit – a three-run homer.
"We wanted to prove ourselves again, to them," Cardea said. "Last year, they beat us twice and had a no-hitter against us. We wanted to show we were new and improved and even more determined in the second game."
Yorktown closed out its week with a thrilling walk-off win against Panas. Sam Riccardulli had Yorktown's first RBI before Serrano's game-ending hit.
"Their pitcher is young, but she is very good," Cardea said. "We knew it would be a good game and whoever adjusted faster would win. Lucky for us, we were able to do what we did in the bottom of the seventh."
Yorktown goes into the Section 1 Class AA Championship as the hunted, because it is the defending champion. Yorktown is well aware of it, but ready for the challenge as it attempts to become the second team in program history to win consecutive sectional titles. The Cassie Reilly-Boccia-led team won the Class AA championship in 2007 and '08.
"Our team is really experienced and all of us lead in different ways, which has enabled us to grow as a team," Cardea said. "We feel as a team that we're playing our best softball we have this year. We're also the type of team that plays our best when we are loose. We know that when we play the game the right way and give it 110 percent, it will all work out in our favor."
Yorktown Coach Ryan Iamurri echoes Cardea's thoughts.
"We were able to see the growth this team has gone through since the beginning of the season and the girls are coming together as a team," said Iamurri, who played with Reilly-Boccia at the University of Alabama. "All I care about is that we are controlling the things we can control, getting better every day, putting the effort in, picking up our teammates when they are down and just plain having fun playing the game they love."
PUTNAM VALLEY did Yorktown one better, winning five games in six days – Haldane (14-7), Carmel (15-3), Yonkers Montessori, North Salem (14-13) and Beacon (8-7).
"It was a mentally and physically demanding week, having to be on the road for four out of the five games and our last two games were nail-biters," Putnam Valley Coach Rena Finsmith said.
Freshmen Frankie Reyes and Emily McKenna each had three hits against Haldane. McKenna drove in four runs and first-year varsity player Sonya Garcia had three RBI.
Keiko Waters had four hits, scored four runs and drove in two against Carmel. McKenna and Reyes combined for nine RBI and provide ample hope for a bright future.
Waters had three hits and pitched two scoreless innings against Yonkers Montessori. Alex Waters, McKenna (home run), Reyes and Garcia each had two hits.
"Tiredness definitely set in by the end of the week and we were battled tested with two solid programs in North Salem and Beacon," Finsmith said. "We had a rough seventh inning against North Salem where their team battled all the way back to not only tie the game at 10, but take the lead 13-10 going into the bottom of the 7th. Our team never quit and came back to win."
Sophia Lord's third hit of the game scored pinch-runner Samantha Palmo with the decisive run. Reyes missed the easy portion of the cycle when she doubled, tripled, homered and drove in four runs.
McKenna rang up 15 strikeouts against Beacon and Reyes had two hits, two runs scored and two RBI.
Putnam Valley, now 13-5 this season, played Haldane, Monday, and will finish the regular season today against Dobbs Ferry. Finsmith said this is the best regular-season record in more than six years.
LAKELAND ran its winning streak to 16 consecutive games with victories over Poughkeepsie (15-0), R.C. Ketcham (9-0) and Somers (8-1).
Defending Class A champion Lakeland erupted for 11 runs in the first inning against Poughkeepsie. Jess Ascencao went 4 for 4, including a home run, scored twice and drove in five runs. Eighth-grader Shannon Scotto went 3 for 3 with two RBI, Kayla Bugeya and Nicole Barker each had two hits and Amber Lopez and Stella Bale had two RBI apiece. Krystal Badillo tossed a no-hitter and struck out seven in five innings.
Badillo ripped two home runs and drove in three runs against Ketcham. She also tossed her second straight no-hitter and struck out 13. Hannah Matusiak also had three RBI and Lopez chipped in two hits.
Matusiak went 4 for 4 with three RBI against Somers. Bale collected two hits and three RBI and Lopez and Badillo each had two hits and scored twice.
BREWSTER split with SOMERS, losing 15-8, then rebounding the following day with a 4-3 win. The Bears overwhelmed Nyack to close out the week.
Brewster Coach Lisa Delzio said Somers raced out to a double-digit lead after two innings in the first game.
"Somers had some great bats in their lineup and they hit the ball hard all day," Delzio said.
Camryn Gannon and Madison Chiudina each had two hits and two RBI and Gabby Dovi added two hits and scored three runs.
"What a difference a day makes as we started first basemen Karen Lennox in the circle," Delzio said. "Karen came in in relief the day before. Karen hasn't pitched in five years, but we felt we needed to change things up and she did a great job the day before to hold Somers."
Somers led 3-0 after two, but Lennox tamed the Tuskers the remainder of the game and the Bears rallied in the seventh.
Gannon evened the sore at 3-3 in the bottom of the seventh with a solo home run ripped a 1-1 fastball over the center field fence to tie the game.
Angie Gasparre, who had two hits, delivered the walk-off sacrifice fly in the bottom of the eighth inning.
"Despite our record and some truly rough innings throughout the season, this team has never given up," Delzio said. "We talk about what it means to play with heart no matter what, and they continue to fight and be there for their teammates. I'm very proud of them."
Brewster accumulated 17 hits against Nyack on Senior Day, led by Chiudina, who ripped three-run homer. Senior Gigi Gasparre had two doubles and two RBI and Francesca Cioffi and Kate Katsetos each tripled.
HEN HUD split four games, dropping a 2-1 decision to Eastchester and was shut out by Ardsley. Hen Hud bounced back to sweep Poughkeepsie.
The Sailors rapped out 17 hits in the first victory over Poughkeepsie, led by Michaela Capicotto, who homered among her four hits and drove in four runs. Jessica Bleakley had three hits and two RBI and Candace Crowley added two hits and two RBI. Ashley Lupi and Alana Espinoza each had two hits. Lupi and Capicotto had two hits and two RBI apiece in the second win over Poughkeepsie.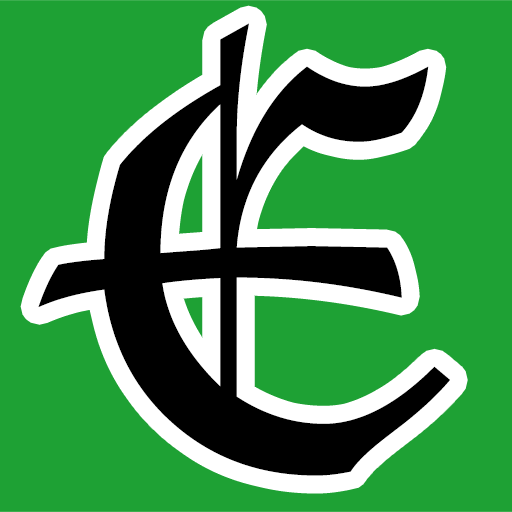 Examiner Media – Keeping you informed with professionally-reported local news, features, and sports coverage.