We are part of The Trust Project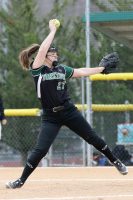 Yorktown, Lakeland Seeking Championship Encores
By Tony Pinciaro
The 2017 softball seasons were one of the best in history for teams in and about the Norther Westchester/Putnam County regions. Replicating these championship feats won't be easy.
CLASS A
After a disheartening loss in the 2016 Section 1 Class A championship game, LAKELAND had its turn to celebrate.
The Hornets achieved the ultimate sectional goal — winning the Class A title with a dominant 15-5 victory over Eastchester. Lakeland, powered by pitching and offense, went on to capture its first-round state game, 18-0 over Section 9's Goshen, before a difficult 2-0 loss to eventual state champion, Maine-Endwell (Section 4).
Lakeland finished with a program-record 24 wins and just two losses.
The only drawback to the 2017 season came in June, when Lakeland graduated Amber Badillo, Cameron Lischinsky, Krista Verrino, Olivia Knopf and all-state pitcher Colleen Walsh, who is playing at Sacred Heart University.
Even with the graduation of this group, Lakeland Coach Joe Chiara, and fellow Coach Steve Fallo, welcome back an experienced nucleus looking to make it consecutive sectional titles.
Senior captains Jessica Ascencao (IF), Kayla Bugeya and Lauren Reichelt headline the returnees. Ascencao knows all about winning sectional titles, having been a member of four for Lakeland field hockey coach Sharon Sarsen.
Now with Walsh throwing fire at Sacred Heart, junior P Claire Fon steps into the circle as Lakeland's No. 1 windmiller. Fon went 5-0 last year. She rang up four shutouts, had an earned run average of 0.23 and struck out 36 in 30 innings.
Fellow junior Amber Lopez can play either shortstop or catch. Last year, she hit .333 and drove in 21 runs. Sophomores Krystal Badillo (OF/P) and Amanda DeClerico complete the experienced returnees.
Chiara has a talented newcomer group looking for playing time. The new varsity players are juniors Allison Dubbioso, Emily McGrath and Nicole Barker (OF), all outfielders, sophomore Sabrina Reichelt (OF), freshman Ava Knopf (IF) and eighth-graders Shannon Scott (IF) and Stella Bale (IF/P).
Chiara, in his 21st season, pointed out Lakeland's strength will once again be pitching and defense.
"We have a group of returning veterans who understand what it takes to win," Chiara said. "We would like to be competitive with our non-league and league games, while preparing for sectionals."
Lakeland opens at Tappan Zee, Wednesday.
When it comes to BREWSTER softball the program is synonymous with winning. The Bears are annually one of Section 1's elite and during sectionals you will always see them in the final four. This can be traced to Brewster's strong little league program which has produced outstanding players, highlighted by junior varsity coach Sam Goff, who pitched the Bears to a sectional title in 2003, and Jessica Gogatz, who pitched Brewster to the 2004 Section 1 Class B title.
Last year, Brewster finished 20-2, were co-league champs and were sectional semifinalists, falling to rival and eventual champion, Lakeland.
Coach Lisa Delzio, in her 10th season as varsity coach, graduated four players, including both pitchers. The Brewster pipeline is never dry as nine players making the step up from Junior Varsity will infuse enthusiasm and the Brewster way into varsity.
Delzio does return a talented nucleus, led by seniors Taylor Riccardi (3B), Francesca Cioffi (C) and Karen Lennox (1B). Riccardi is a fifth-year varsity starter, All-Section selection and was the 2017 league position player of the year. Cioffi and Lennox were both selected All-League last year.
Senior Camryn Gannon (2B), junior Caroline Cherubini (center field) and sophomore Madison Chiudina (infield) complete the super returning six.
"We have nine new players, including two new starting pitchers and two very talented eighth graders," said Delzio, who is 156-42 in nine years. "We have six very strong returning starters. We will be very strong offensively and solid on defense. Our new players will add much depth in various positions and a lot of speed on the bases. I love the leadership from the returning players. I'm really excited about how the ladies have come together and worked very well together in the pre-season. All six returning players have been fantastic working with the newer players and everyone is working hard on improving. Getting our two new pitchers ready will be key."
Brewster opened its season at Yorktown, yesterday.
In his first year at SOMERS, veteran Coach Dave Scagnelli produced an offensively-charged team. The Tuskers slugged their way into sectionals where they crushed Beacon before a loss to perennial power, Brewster.
Somers only graduated one player so the Tuskers will once again be wielding the aluminum.
Seniors Jill Carlisto (1B) and Kelsey Lavin (CF) are back for their third year.
They are joined by a deep junior class, highlighted by C Gabby Mazzotta. An honorable mention All-Section pick last year, Scagnelli said she recently committed to Manhattan.
Classmates Nikki Florino (3B), Karly Moscarello (SS), Jazmyn Colon (P/OF), Tori Pagliaro (P/OF), Amanda Polito (utility) and Sabrina Balfe (OF) round out the junior class.
Sophomore Sarah Murphy and freshman Hannah Recine, both windmillers, make the step up to varsity along with sophomore Vicky McEvoy (2B/C). Murphy and Recine join Pagliaro and Colon, giving Somers pitching depth.
"This year we return eight starters from last year's team, and add two new pitchers to the rotation," said Scagnelli, who was the Scarsdale varsity softball coach before coming to Somers. "With eight starters returning, our defense will certainly be the strength of our team. Gabby Mazzotta will anchor the infield, behind the plate, and will work hard with the pitching staff."
Scagnelli is taking Somers to Florida for spring training during Spring Break. He has lined up eight scrimmages. Somers will open the season, Monday, April 9, against Byram Hills.
PANAS finished the 2017 regular season at .500 (10-10) before a loss to Eastchester in sectionals. That was the somewhat disheartening news.
However, Coach Dale Chappelle and his Panthers have an optimistic attitude going into the 2018 season as 11 players return to the diamond. Of the 11, Sam Recine (OF), Taylor Pisani (OF) and Krystal Maier (1B) are the seniors.
The junior contingent includes Bella Feraca (2B), Gianna Servedio (OF), Madison Maddocks (P) and Jenna Guevarez (OF).
The sophomores are Julia Petrovich (SS), Kat Reynoso (C) and Rae Valt (IF). Olivia Bordenaro (P) is the lone freshman.
Chappelle welcomes four new juniors to varsity this season —  outfielders Brianna Viola and Lexi Lorino and infielders Sam Mills and Tahari Williams.
"We lost two very productive players in Danielle Petrovich and Remi Uretta, but we still have a ton of talent and experience on this young team," Chappelle said. "Our pitching and defense should be strong this year and we have more team speed overall. We played an extremely competitive schedule last year and we expect even more success this season."
CLASS AA
Any opponents looking to win the Section 1 Class AA title this year will have to go through YORKTOWN, first and foremost.
The Cornhuskers are the defending champions after defeating perennial power North Rockland in the 2017 title game. Yorktown went on to a state regional win, 5-3, over Kingston (Section 9) before a loss to state finalist Binghamton (Section 4). Yorktown finished with a 19-6 record and were also league champs.
Brittany Giordano (playing at Post University) and Madelana Wrubel (playing at Oswego) graduated, but Yorktown returns five All-Section players. This phenomenal five are: Erica Salveggi (P), Angie Serrano (2B), Brianna Buck (SS), Courtney Cardea (C) and Samantha Riccardulli (CF). The Cornhuskers also return Kaitlyn Bennet (RF) and utility players Reilly Koch, P Julianne Strauss and Erin Gray.
Third-year Coach Ryan Iamurri will have sophomores Allie Cortino (P) and Bella Vano (2B) and freshman Lainie Ornstein making their varsity debuts.
"My favorite thing about this team is that we have no 'superstar,' " Iamurri said. "Someone different will come up big each game we play this year, and your guess is as good as mine for who it's going to be.
"The girls are fun, yet they are serious. They are competitive and they have grit. We got a little taste of how far we can potentially go, and this year we are hungry for more.
Yorktown has pulled together as a player's mother recently passed away, suddenly.
"Honestly, we have had a tough start to this softball season with losing someone very special to the Yorktown family," Iamurri said. "It's been amazing to see this community come together with love and support. My goal right now is that each player feels like they have love and support from the teammate to their left and the teammate to their right because that is more important than the number of wins and losses at the end of a season.
"We have a ton of experience with this team, and the older girls have really done a great job taking in our new players.  We've been spending a lot of time on the mental game and goal setting, and learning about each other's strengths and weaknesses as a player and teammate."
Yorktown opened the season yesterday against league-rival, Brewster.
MAHOPAC is primed to continue its progression under second-year Coach and former Harrison softball standout, Amanda Gambacorta.
The Indians finished 8-10 last year and qualified for sectionals and this year, return their starting infield and windmiller.
Seniors and captains Kim Astrologo (who will attend St. Thomas Aquinas and play softball in September) is at SS, Madison Della Medaglia is the 1B and Beth Schum is behind the plate. Juniors Abby Mastropietro plays 2B and Kailey Zecca has the hot corner. Freshman P Shannon Becker is back in the circle after a break-out first varsity season in 2017.
With pin-point control, Becker struck out 117 in 102 innings and only issued 16 free passes. She finished with a 1.16 ERA. She also hit .380 and earned All-Section honors as an eighth-grader.
"We return seven starters this year and will look to Astrologo, Della Medaglia and Becker to anchor the team both offensively and defensively," said Gambacorta. "This team is experienced and expects an extremely productive and successful season this year."
Mahopac has to wait until April 5 before it opens the season at New Rochelle.
CLASS B
In her first five years as PUTNAM VALLEY Coach, Rena Finsmith has progressively transformed the Tigers into a budding Section 1 power.
Last year, Putnam Valley went 13-8 and reached the Section 1 Class B semifinals. The Tigers were a veteran team who graduated 11 players, including six of the starting nine positions.
Even with the graduation departures, Putnam Valley returns junior Sophia Lord (3B) and three All-League players – sophomores Alex Waters (C) and Keiko Waters (CF) and freshman P Emily McKenna. Lord and the Waters are captains.
There is a huge influx of newcomers to varsity, which has led to competition for the vacated starting positions.
Senior Lauren Turner (utility), juniors Gianna D'Addona (OF) and Sonya Garcia (OF), sophomore Sabrina Cross (1B) and talented freshmen Frankie Reyes (SS) and Kathleen Gallello (2B) comprise the new varsity players.
"This group of kids is very coachable," said Finsmith, who was a standout at Pleasantville for Coach Gina Perino. "The girls work very hard in practice and listen to suggestions made by the coaches. Our captains Sophia Lord, Alex Waters, and Keiko Waters bring a wealth of experience at the Varsity level that they are able to share with their teammates. Emily McKenna returns for her second year on the mound and worked all offseason on improving her different pitches."
While Finsmith has established the varsity program, she has done so without a Junior Varsity team so many of the players come right from modified into varsity.
"The 11 graduates played varsity since their freshman year as we had no JV for several years," Finsmith said. "It's a huge hit to lose six starters for the past four years. Our newcomers are going to have a very short time to gain varsity level experience. We have to learn on the fly and use every single experience as a teaching one so that our newcomers start to feel comfortable at the varsity level.
"The leadership of Alex, Keiko, Sophia, Emily, and Lauren will be invaluable to the newcomers. Assistant Coach Nemecek and I need our veteran returnees to continue to elevate their game even further than what they did last year. We will be looking to them to pick up the offensive stats that were lost to graduation and be very vocal leaders on the field.
"Our goals are simple: Show up every day, hustle every day, learn each day, and be competitive in all our games whether we win or lose. We have a short learning curve as the season is jam packed but if we can learn on the fly and hold our own than there is no doubt we can be successful and competitive."
Putnam Valley opens the season Thursday, hosting perennial Class B power and new grandmother, Joan Spedafino. Finsmith returns to her alma mater, 11 a.m., Saturday, April 28, to face her former coach.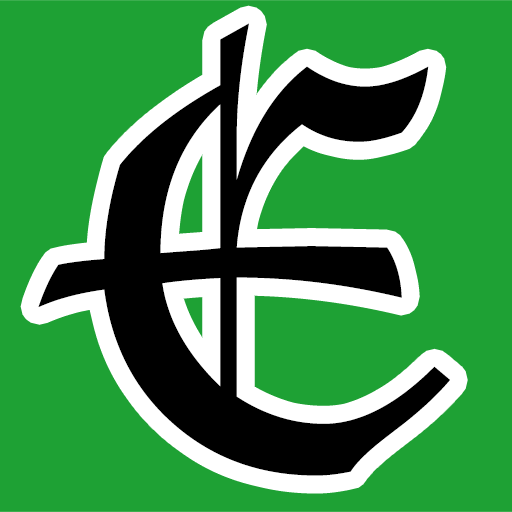 Examiner Media – Keeping you informed with professionally-reported local news, features, and sports coverage.