Soft-Shell Crab Season Has Arrived: Here's Where You Can Enjoy Them
Opinion Advocates for ideas and draws conclusions based on the author/producer's interpretation of facts and data.
We are part of The Trust Project
By Morris Gut
The season for fresh soft-shell crab runs from spring through September and there are legions who crave this delicacy simply sautéed or deep fried with some lemon and butter. There's nothing like a crispy soft-shell crab sandwich with the proper condiments. I'm a big fan.
They first appear from Florida and the Gulf Coast at area markets followed by the popular bounty from the Chesapeake. As the season wears on more venues will be serving them. Here's where to find them locally.
Dive Oyster House. In the coming weeks, owner Kenny Neziraj will offer soft-shell crab as a daily specialty. A tray of pristine oysters is a good way to start your meal. Open seven days for lunch and dinner along with Sunday brunch. Happy hours. Dive Oyster House is located at 1201 Pleasantville Rd., Briarcliff Manor. Info: 914-236-3911 or visit www.diveoysterhouse.com.
La Piccola Casa. Chef and owner Walter Ricci, who cooks across from blossoming Harbor Island Park, personally shops the Hunts Point Fish Market during the wee hours of the morning. He was clued about the arrival of soft shells from one of his valued seafood purveyors. He does a flavorful job with them. La Piccola Casa is located at 410 W. Boston Post Rd., Mamaroneck. Info: 914-777-5766.
A Seafood Market Grill. This place opened a year ago, a new spot for fresh seafood and soft shells in season. Owners Yuliia and Pablo Aquile also offer prepared foods and outdoor seating. A Seafood Market Grill is located at 49 Wheeler Ave., Pleasantville. Info: 914-495-3261 or visit their Facebook page.
KEE Oyster House. Owner Ekren and Elvi offer a daily raw bar. The blackboard lists the daily catch and will soon include soft-shell crab. And they are pristine. KEE Oyster House is located at 128 E. Post Rd., White Plains. Info: 914-437-8535 or visit www.keeoysterhouse.com.
La Mer Seafood. This market has been serving the area for 30 years. A sign on the window says soft-shell crabs have arrived. La Mer Seafood is located at 407 Main St., Armonk. Info: 914-273-1766 or visit www.lamerseafood.net.
Riverview. Jim Ely and company have kept this picturesque spot bustling for 20 years. They will offer soft-shell crab in a variety of styles. Riverview is located at 45 Fair St., Cold Spring. Info: 845-265-4778 or visit www.riverdining.com.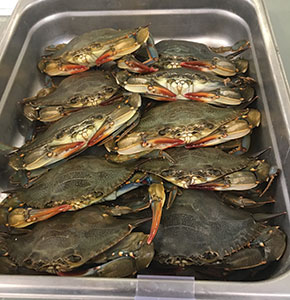 Fin & Brew. On the banks of the Hudson River at Charles Point and part of the Factoria complex, Fin & Brew serves a fine soft-shell crab sandwich with a River Outpost Brew from La Factoria. Fin & Brew is located at 5 John Walsh Blvd., Peekskill. Info: 914-788-4555 or visit www.finandbrew.com.
X20 Xaviars on the Hudson. Chef Peter X. Kelly prepares an outstanding soft-shell crab every year. Enjoy them along with expansive views of the Hudson River. X20 Xaviars on the Hudson is located at 71 Water Grant St., Yonkers. Info: 914-965-1111 or visit www.xaviars.com.
The 808 Bistro. Chef Salvatore Cucullo Jr. will be serving soft shells with creamy polenta and tomatoes stuffed with cheese and spinach on the side. Sounds yummy! Also get them at Cucullo's other place, El Barrio. The 808 Bistro is located at 808 Scarsdale Ave., Scarsdale. Info: 914-722-0808 or visit www.the808bistro.com.
Saltaire Oyster Bar and Kitchen. Happy hours have returned to the handsome barroom. Soft shells will be available. Saltaire Oyster Bar and Kitchen is located at 55 Abendroth Ave., Port Chester. Info: 914-939-2425 or visit www.saltaireoysterbar.com.
Bistro 146. This American-themed fish and seafood bistro offers sustainable fare. Soft-shell crab will be included this spring and summer. Bistro 146 is located at 146 Bedford Rd., Pleasantville. Info: 914-495-3992 or visit www.bistro146pleasantville.com.
Outdoor Farmers Markets
White Plains Farmers Market. A welcome sign of the new season, the popular White Plains Farmers Market will be in full swing on Wednesdays starting Apr. 20. It will be held on Court Street between Martine Avenue and Main Street from 8:30 a.m. to 3:30 p.m. through Nov. 23. Info: Visit www.whiteplainsfarmersmarket.com.
Pleasantville Farmers Market. The spring through fall market reopened on Apr. 2 and will continue to operate at the Metro-North parking lot on Memorial Plaza on Saturdays through Nov. 19 from 8:30 a.m. to 1 p.m. For convenient places to park and additional information, visit www.pleasantvillefarmersmarket.org.
Chappaqua Farmers Market. Returns on May 7 and continues until November. Located at the Chappaqua train station on Allen Place in Chappaqua on Saturdays from 8:30 a.m. to 1 p.m. Info: Visit www.chappaquafarmersmarket.org.
Mount Kisco Farmers Market. Returns on May 15 and will continue every Sunday through October from 10 a.m. to 2:30 p.m. at the South Moger Avenue parking lot near the Metro-North station. Info: Visit https://mkfarmersmarket.com.
Cold Spring Farmers Market. This popular market operates at the historic Boscobel Estate Museum, located at 1601 Route 9D in Garrison every Saturday from 10 a.m. to 1 p.m. Info: Visit www.csfarmmarket.org.
Farmers Market at John Jay Homestead. Starting May 7 and continuing every Saturday from 9 a.m. to 2 p.m. through October. First pick for members. John Jay Homestead is located at 400 Jay St. (Route 22) in Katonah. Info: Visit http://johnjayhomestead.org/events/farm-market/
Ossining Farmers Market. Down to Earth Markets' year-round Ossining market operates at the corner of Main and Spring streets on Saturdays from 8:30 a.m. to 1 p.m. Info: Visit www.downtoearthmarkets.com.
Peekskill Farmers Market. The 2022 season will kick off on June 4 and continue every Saturday through Nov. 19 from 8 a.m. to 2 p.m. on Bank Street. Rain or shine. Info: Visit https://discoverpeekskill.com.
Hudson Valley Farmers Market. This year-round market operates every Sunday from 10 a.m. to 2 p.m. Located at 15 Mount Ebo Rd. South in Brewster. Info: Visit www.hudsonvalleyfarmersmarket.org.
Irvington Farmers Market. Operates on the second and fourth Sundays of each month from 9 a.m. to 1 p.m. at the Main Street School parking lot, located at 110 Main St. in Irvington. Info: Visit www.theirvingtonfarmersmarket.org.
Morris Gut is a restaurant marketing consultant and former restaurant trade magazine editor. He has been tracking and writing about the food and dining scene in greater Westchester for more than 30 years. He may be reached at 914-235-6591 or at gutreactions@optonline.net.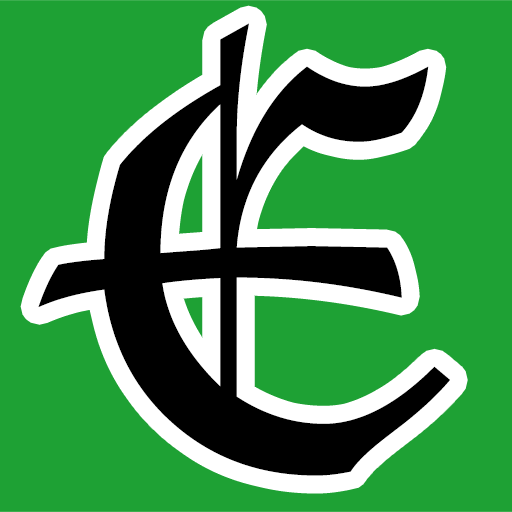 Examiner Media – Keeping you informed with professionally-reported local news, features, and sports coverage.