We are part of The Trust Project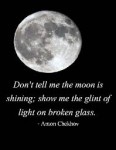 The first rule of good character development is simple.  Use action to show important character traits.  Don't use narrative to tell your readers that an important character has a temper. Show the character in a sudden rage.  If your character is brilliant, have them do brilliant things—solve the crossword puzzle in pen, know obscure facts. If your protagonist is handsome, other characters should hit on him.  Think about Ian Fleming's James Bond. He's always showing us about Bond through how he interacts with other characters and how they deal with him. Use every situation to show the readers about your character, particularly in the early part of the book. And most importantly, don't send mixed signals. The shy schoolteacher shouldn't become boisterous and confident the next chapter without some explanation.
Try to think critically about all aspects of your characters. For example, what a person wears shows us a lot about his or her character. A man dressed in a fine blue Armani suit with a white Egyptian cotton shirt and a solid silk navy tie tells us something about that character.  We immediately know he has money and, whether you like Armani suits or not, has a sense of style, which is probably important to him.
Contrast that with a character wearing a frayed U2 T-Shirt and baggy cargo shorts.  All of a sudden we get very different images.  The same can be said for accessories. Does your character wear an antique Rolex like Charles Sheppard from Fourteenth Colony or a Mickey Mouse watch like Robert Langdon from Dan Brown's novels?
You get the idea.  All of your characters start naked.  It is your job to dress them meaningfully.
I donate half of my proceeds from the thriller, Fourteenth Colony, to the Covenant House, so enjoy a great book and help homeless kids at the same time.  Click here to find out more – http://www.amazon.com/Fourteenth-Colony-ebook/dp/B00C2D97OS/ref=tmm_kin_title_0?ie=UTF8&qid=13747132…
You can also follow my incoherent thoughts on Twitter at @JeffAltabef or on Facebook at Jeff Altabef Author.