Sheriff Asking for Public's Help to Find Missing Senior Citizen
We are part of The Trust Project
The Putnam County Sheriff's Department is attempting to locate 78 year-old Ely Semidey of Putnam Valley who was reported missing by his family.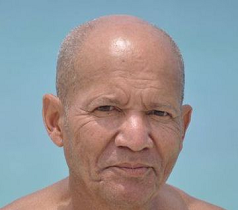 Family of the missing man contacted the Sheriff's Office and reported that on Monday, July 16, Ely Semidey wandered away from a parked vehicle near Bronx River Road and Westchester Avenue in the Bronx.
Semidey, who suffers from Dementia and Alzheimer's, was reported missing to officers at New York City Police Department's 43 Precinct, who in turn referred the family to the Putnam County Sheriff's Office.
Upon receipt of the complaint, Sheriff's investigators sent a missing vulnerable adult alert message to all police agencies throughout New York State and contacted the New York State Division of Criminal Justice Services Missing Persons Clearinghouse. The Clearinghouse distributed missing vulnerable adult flyers containing a photograph and physical description of Mr. Semidey to all law enforcement agencies and hospitals in Putnam and Westchester Counties, as well as New York City.
Additionally, Sheriff's investigators are working closely with Semidey's family and are coordinating investigative efforts with New York City Police detectives.
Semidey is described as a white male, with brown eyes, bald, five feet tall and weighing 170 pounds. He was last seen wearing a blue collared shirt, blue jeans and black shoes. He may be in need of medical attention.
Sheriff's investigators are asking for the public's help in locating Semidey.
Anyone having information as to his whereabouts is urged to contact the closest police agency or investigators at the Putnam County Sheriff's Office at 845-225-8060.