Setters Start the New Season With a Pair of Victories
We are part of The Trust Project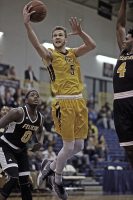 By Andy Jacobs
Just two games into a brand new season, the Pace University basketball team has already provided some hints that Setter fans could have much more to cheer about this year than they did in 2015-16. 
"Yeah, last year there just wasn't much margin for error for us," conceded head coach Matt Healing. "You know, we had to be so perfect with the way we played because we were kind of ravaged by injury and we weren't overly deep. And that's what we are this year – we're definitely deep. We have a lot of really solid players and guys that play the right way, guys that are unselfish."
It's been nearly a decade since the Setters finished a season above .500, but Healing, after a 9-19 record in his first year at the helm, is hoping what he saw this past weekend from his team in the annual NE-10/CACC Challenge can be a springboard to a big turnaround.
Junior center Victor Jusino scored a career-high 24 points and sophomore forward Ryan Peterson added 20 on Saturday evening as the host Setters overcame a nine-point first-half deficit and went on to defeat Felician University 85-76, their second victory at the Goldstein Fitness Center in 24 hours. A night earlier, Pace, leading start to finish, opened up a big early cushion en route to a 71-63 win over Georgian Court. Bryan Rivers finished with 16 points to top four Setters in double figures in the season opener.
"I'm just proud of the guys for the way they bounced back," said Healing shortly after the Setters had turned up the defensive intensity on Saturday to outscore Felician 47-35 after intermission. "It was a total team effort, played their tails off and we defended. We were tough in the second half and that's why we won the game."
In a contest that had eight ties and 13 lead changes, the Setters used an 11-0 run midway through the second half to finally take control. Redshirt sophomore Mike Demello drained a pair of 3-pointers from the top of the key to highlight the big Pace spurt,and the Golden Falcons were left playing catchup the rest of the way.
Even though the 6-foot-8 Jusino erupted for 16 first-half points, making all seven of his shots from the field and both of his free throws, the Setters still found themselves trailing 41-38 as they headed back to the locker room. Hot-shooting Felician, which used a 10-0 run to build an early 23-14 advantage, finished the half 16 of 28 from the floor.
"They shot a high percentage, they got a ton of offensive rebounds in that first half," said Healing about the Golden Falcons. "We just weren't making plays. So we had to make a much more concerted effort to do that in the second half. It wasn't just gonna be one or two guys under the boards. The whole team had to rebound. We did a lot more of that in the second half, just a gang-rebounding effort from the whole team. The guards were in there and we weren't gonna be denied."
Felician wound up making just 11 of its 35 shots in the second half, but still had a 59-56 lead before the first 3-pointer from Demello tied the game with 12:27 to go. A pair of free throws by Luke McLaughlin  gave Pace the lead for good, then Demellofollowed with another trey from straight away.
The Golden Falcons were within 67-61 before Peterson rattled in his fourth 3-pointer of the night and Jusino turned toward the paint for a one-hander in the lane that gave Pace its first double-digit lead. Felician never got closer than seven points after that as the Setters iced the contest by scoring their final 11 points from the free-throw line, seven of them coming from Demello. 
"It's been a long time since he's played meaningful games here at home and it's great to see him out there," said Healing about Demello, who missed last season following wrist surgery. "He's tough and he's scrappy. He makes shots. He handles the ball. I think he had five steals tonight. Just a great defender, a big part of what we do. So to have him back, it's tremendous for us."
It's also a big lift for the Setters that Jusino is establishing himself as a go-to option down in the paint. Against the Golden Falcons, he made his first 10 shots from the field and his only miss, on a short jumper, came with less than two minutes remaining. 
"A tremendous game from Vic," said Healing. "He's a very offensively skilled player and he does a great job for us. I'm happy he's back. He battled injuries the last year or two. So he's back, he's healthy, he's doing a great job. You know, he's really a big part of what we do defensively, too. He anchors our defense the way we play. Just a great game from him, both ways."
Healing also has to be encouraged by the kind of impact his talented backcourt figures to make this season. With Demelloback from injury, joining Rivers, who emerged as a solid starter last year, and Christian White, a graduate student with one year of eligibility left after transferring from Syracuse, Pace should excel protecting late leads this season. 
"We love our guards," said Healing. "We can rotate them all pretty evenly, they can play together. They're great ball handlers, they're good decision makers, they make free throws. Teams that press us, we have good ball handlers, and smart players, too. It's gonna be very hard for teams to kind of rattle them, all three of them, as the season goes on."
The Setters begin their NE-10 Conference schedule on Saturday afternoon up at Le Moyne, then host the College of Saint Rose next Tuesday evening. Healing, for one, is looking forward to seeing even more progress from his team in the weeks ahead.
"In addition to being deep and tough and all these other things," he said, "we can do a lot of different things. We're not afraid to change defenses, we're not afraid to change offenses. For me as a coach, it's a great asset to be able  to know that I have a bunch of things in my back pocket that we've practiced, that they're smart enough to pick up. I have no doubt that as you watch us this season, you'll see a team that's constantly evolving."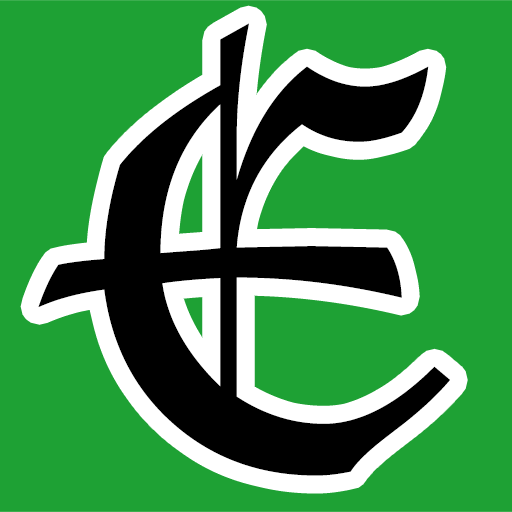 Examiner Media – Keeping you informed with professionally-reported local news, features, and sports coverage.