Setters Defeat Saint Anselm College in Home Opener
We are part of The Trust Project
By Monica D'Ippolito – The Pace men's lacrosse team held off Northeast-10 rival Saint Anselm at Pleasantville High School Saturday, earning a home-opening win and its first Northeast-10 Conference victory of the season.
"That's the thing, in the NE-10 we're 1-1," said Setters coach Tom Mariano after his team's 14-11 win. "To get that first NE-10 win, that's where it really matters. Before this, it's great, that's all frosting on the cake a little bit. But, really, this is the real season. The NE-10, that's what matters. Every win is hard- fought, every win is not easy."
Matt Ruquet started Pace (3-2, 1-1 NE-10) off right out of the gate, winning the opening draw, running down the field and finishing for the game's first goal just 15 seconds in.
It didn't take long after that for freshman phenom Wyatt Barfoot to get in on the action for the Setters, first feeding teammate Joshua Kreitler for Pace's second goal, then capitalizing on a man-advantage two minutes later. Matt Cossidente found Barfoot at the 10:04 mark, giving Pace a 3-0 lead.
After jumping out to a 5-1 advantage at the end of the first 15 minutes, the Setters quickly added to their lead as Liam Brennan found the back of the net 43 seconds into the second quarter for his second goal of the game.
But Saint Anselm, still winless after four games, came storming back, scoring four straight goals in the following seven minutes and cutting the deficit to just one. Kreitler eventually broke up the Hawks' run around the eight-minute mark, wrapping around the cage and finishing with his left, giving the Setters a 7-5 advantage.
Just 47 seconds later, Peter Sharp tallied another goal for Pace, finishing off a feed from Dan Hanson by ripping a shot past Hawks goalie James O'Neill. A Tyler Meigel goal with 3:21 left in the half gave Pace a 9-5 lead, but Saint Anselm countered exactly a minute later and went to the half trailing by three.
The Hawks carried the momentum they had late in the first half by controlling most of the possession time to start the third quarter. They scored three unanswered goals to tie the game at 9-9 with 4:48 left in the period.
"That's just how the game goes, ebbs and flows," Barfoot said about Saint Anselm's third-quarter spurt that tied the game. "We battled back, they battled back. It was just a hard-fought game and we came out with it."
But Pace never allowed the Hawks to get ahead. Anthony Gadaleta and Cossidente each added goals to end the third quarter, giving the Setters back a two-goal cushion.
"I mean, honestly, we played this team almost the same exact way last year," Mariano said. "We jumped on them big, they scrapped back in it. But every time we're about to break, we made a nice play to keep us that lead. It's always better to play with that lead, 100 percent."
Saint Anselm made one last push, trimming its deficit to 11-10 on a Geoff Kennedy goal only 40 seconds into the fourth quarter. With the pressure on, Sharp answered nearly three minutes later, beating O'Neill to the top left corner and restoring the Setters' two-goal margin.
Saint Anselm cut into the lead one last time as a Ben Warren shot skimmed off the left pipe and past Pace goalie Michael Bonitatibus with 6:08 left on the clock.
But as the clock wound down under four minutes, Barfoot stepped up again for the Setters. On an isolation play at the top of the arc, Barfoot beat Hawks defender Oliver Ouellet one-on-one and sneaked his shot past O'Neill, scoring at 3:47 to help cement the victory for Pace.
"Yeah, I was waiting for that all game," Barfoot said of his big insurance goal. "And when I got my chance, I put it in."
"Somebody like Wyatt, he does so much for us, he just competes," Mariano said of the Ontario native, who began the day with a team-high of nine goals and 16 points. "Their whole game plan was to not let him score, but then who's scoring big goals at the end for us? Wyatt. And the difference between him and the other guys. He's not trying to make a big play, he's just trying to make the right play."
Cossidente scored his second goal, assisted by Sharp, with two and a half minutes left and soon the final whistle sounded as the Setters celebrated their first conference win and the end of a two-game losing streak.
"It's our first conference (home) game, so you always want to get that win," Barfoot said. "These guys battled hard, but at the end of the day we got the win. So that's all that counts. We just knew if we came out with a lot of excitement, a lot of energy, we'd have the confidence to win."
Bonitatibus finished with 11 saves for Pace, while the Hawks' O'Neill made 13 saves in the loss.
"Defensively, outside of a couple mistakes, I thought we really played hard," said Mariano, whose team's next home game is Saturday vs. Franklin Pierce. "Got good ground balls, cleared it, did some good things. Put us in position to be successful."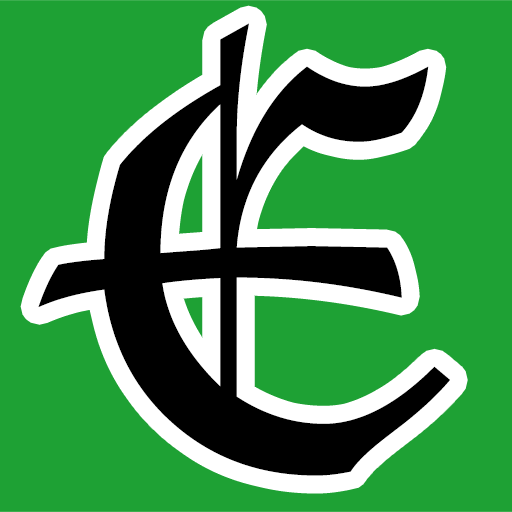 Examiner Media – Keeping you informed with professionally-reported local news, features, and sports coverage.