Serendipity Labs Coworking, White Plains
We are part of The Trust Project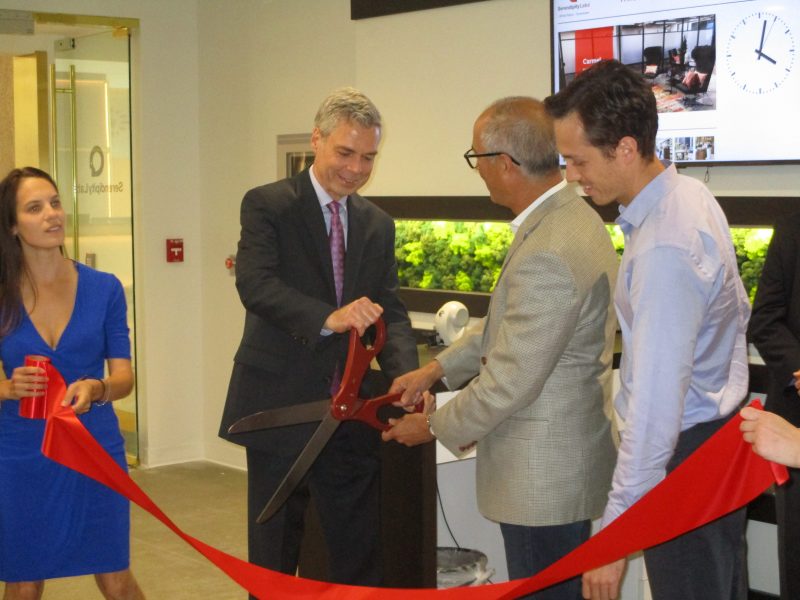 Rye resident John Arenas, chairman and CEO of Serendipity Labs Coworking, said last week his company has grown substantially since it opened its first location in Rye in 2013. Since then, about 30 other locations have opened across the country, he noted.
A ribbon cutting ceremony to honor the new White Plains location, which opened recently on South Broadway, was held on Sept. 9.
"Serendipity Labs is a shared workplace environment where a person or a team of people can have a place to meet and work as much or as little as they want," Arenas said last week.
Some of the features of Serendipity Labs are shared conference rooms, cafes, work lounges and dedicated work spaces including offices, Arenas said. The workspaces are shared among several companies. "As an added bonus, you get the interaction with a lot of other people from your business community and from your community in general," Arenas added. "That's why we call it Serendipity Labs because there's an opportunity for happy accidents and innovation and creation and inspiration."
Arenas said there is a need for the facilities offered by his company in the contemporary work environment. "There's been a transformation in the way people want to work and how they're able to work," he said.  Many employees, with the assistance of modern technology, are trusted by their companies to work where they need to be, he said.
Serendipity Labs helps out workers who want to work close to home but not at home and avoid the need for a long commute, Arenas said. "Why go all the way into the city every day?" he said. "Maybe one day a week you say hey I'm going to get stuff done close to home."
"Work is not really a place anymore," Arenas said. "Work is just a set of activities and you can do them wherever you have the right amenities."
White Plains Mayor Tom Roach welcomed Serendipity Labs to the city during last week's ribbon cutting ceremony. "I want to say how happy we are to have Serendipity in White Plains," Roach said. "I've already toured the space a few weeks ago. It's really remarkable and very innovative. "
"The location is fantastic with all this natural light and the opportunities for collaboration," Roach said. "(It is) a great amenity for the city. We're really happy to have you."
Serendipity Labs Coworking is located at 44 S. Broadway in White Plains. For more information call 800-226-3678 or visit https://serendipitylabs.com/.