Scherer to Run Again in P'ville Election; Griffin-Wagner Bows Out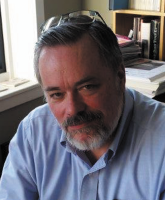 Pleasantville Mayor Peter Scherer will be running for re-election in next month's village elections, but one of two incumbent trustees made it known late last weekend she will step aside.
Before the petition filing period was scheduled to closed Tuesday, Trustee Colleen Griffin-Wagner told The Examiner that she will not be running again for another term in the Mar. 20 election. The two-term board member did not elaborate on the reasons for her decision.
Meanwhile, Joseph Stargiotti last week failed to respond to inquiries on whether they would run again. However, Dan Turner, who has led the Village Party, said on Sunday that Stargiotti plans to seek re-election.
First-time candidate David Vinjamuri announced his decision to vie for one of the two available seats this year and will appear on the ballot.
Scherer, first elected in 2009, will be seeking his fourth term as mayor, citing a desire to see several projects reach completion as a key factor in his decision.
"I'm definitely running again," Scherer said. "There are some remarkable things in the midst right now."
Scherer said future development will support Pleasantville's core values while also modernizing the village in a sensible way. Currently, development on Washington Avenue at the site of the old Try & Buy toy store that is underway and the proposed redesign of the civic space at Memorial Plaza are among the key projects in discussion that promise to reinvigorate the village.
He added that if the downtown civic space is completed it will be transformed into one of the nicest publics spaces in Westchester.
Entering the weekend, there was no conversation about a possible challenger for Scherer who has run unopposed each of the last two elections.
Vinjamuri, 53, a six-year village resident and adjunct professor of marketing at New York University, said his expertise in branding and enterprise will assist the Village Board in its work to implement the ideas within the Master Plan.
Vinjamuri said he wants to be more proactive with the business community and take a more hands-on approach in seeking certain types of businesses that could help the village thrive.
"For me, Pleasantville is just as much of a brand as Jeep, and the brand here is about being a friendly and neighborly village and that's what we're trying to maintain, and so what we do is try to get all the details right that make it feel that way," Vinjamuri said. "The board has done good work but my particular skillset will help the village move forward. I like to be involved in things that I care about."
He agreed that the creation of a civic space would be a positive step forward for the village. He also said he would like to see more sidewalks created throughout Pleasantville, especially for those who live near the village's outskirts.
Vinjamuri is the author of "Accidental Branding: How Ordinary People Build Extraordinary Brands." He is also the president of ThirdWay Brand Trainers, a leading brand marketing training company and a contributor to Forbes magazine. He also served as president of his co-op board for three years while living in Washington Heights.
This year, the Westchester County Board of Elections will be responsible for conducting Pleasantville's election, taking over the operation from the village.