Satisfying Steak Cravings in Pleasantville 
News Based on facts, either observed and verified directly by the reporter, or reported and verified from knowledgeable sources.
We are part of The Trust Project
By Jessica Jafet 
There is a new steakhouse in town to add to the sizzling food scene in Pleasantville. The restaurant, which opened on Wheeler Avenue in January after some refurbishments to the interior, is aptly named Wheeler Prime — and boasts a menu that focuses on top cuts of meat, fresh fish, pasta, and quality wine.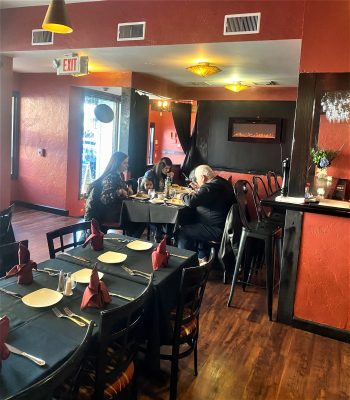 Owner Kais Abiraad's recipe for success has been his longtime dedication to mastering the art of outstanding customer service, with the goal of creating memorable dining experiences. The longtime food-service provider brings years of knowledge to his new venture, having run a restaurant with two partners in Tarrytown for ten years, then another eatery in Mahopac, as well as currently being in charge of food and beverage service for the Saw Mill Club.
But it was the job he held for 17 years as the food and beverage manager at an exclusive golf club in Westchester, that really solidified the approach the restaurateur brings to diners. "There were very powerful people at the club, from Wall Street," Abiraad explained. "They knew what they wanted and demanded it, in a nice way." Being one step ahead of a customer's wishes is what Abiraad believes makes all the difference in his businesses and it is the philosophy that guides his entire staff.
"I want to cater to the customer; I want them to be happy and I want them to have the great experience that they deserve," Abiraad said. "I go out of my way to do things the right way — I anticipate what people want, what people like, and I strive to make their life easier," he said.
The Lebanese-born proprietor came to the United States after finishing high school, fleeing a dangerous period of civil war in his country. He then attended college and earned a master's degree, while holding side jobs at restaurants, and worked for a time as an engineer. Eventually, he dove into the food and service industry full-time and has not looked back.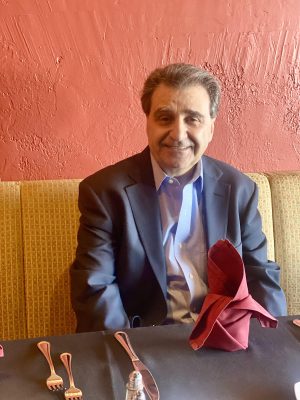 At Wheeler Prime, the menu is sure to entice meat lovers, with its offerings of bone-in filet mignon, ribeye, sirloin, and porterhouse steaks, along with rack of lamb and veal chops. Appetizers to start a meal include King Prawn cocktail, antipasto, baked clams, and fried calamari, to name a few, and the menu is rounded out with chicken, burgers, soups, and salads to please the rest of the crowd.
Carnivorous connoisseurs will appreciate a limited-time special that Abiraad is extending to his customers to allow more people to experience the flavor of Wagyu, the Japanese cattle breed that produces a rich, buttery, and marbled-textured piece of beef. The premium cuts will be sold at the same price as the others listed on the menu (for some weeks, he says) to promote the item.
In fact, the buzz around Wagyu beef has been building steadily over the past 30 years, after a few cows and bulls that provided the genetics for the cattle breed were exported to the United States from Japan.
In upstate New York, Climax Wagyu Farms has dedicated itself to raising and selling the gourmet meat, and is the provider for Wheeler Prime. "This is American Wagyu beef and it is a super delicious, tender, mouth-watering steak," said Travis Burrows, Operations Manager for the farm. "Online sales are increasing, there is more interest from restaurants and even grocery stores," adding his personal take: "Once you eat it, you probably won't go back to normal steak. It just melts in your mouth; it is a fantastic meat product."
Abiraad welcomes meat-eaters and vegetarians alike to his restaurant, and will gladly host private events like weddings and baby showers, special parties, family gatherings, business meetings, or even a marriage proposal.
"I will make sure my customers get what they need and know that they can rely on me and my staff to deliver, in a friendly, comfortable atmosphere," Abiraad added. "I want them to wake up the next day after they dine here and remember that they had a great experience."
Wheeler Prime is located at 68 Wheeler Ave. in Pleasantville. It is open every day for lunch and dinner, except Tuesdays. For more information, call 914-239-8807 or visit https://www.restaurantji.com/ny/pleasantville/the-prime-stk-out-/.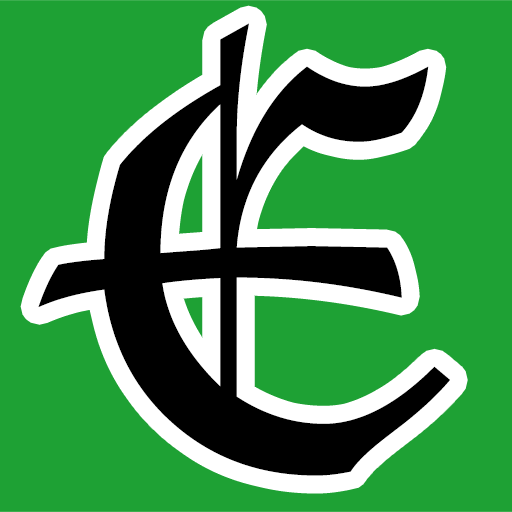 Examiner Media – Keeping you informed with professionally-reported local news, features, and sports coverage.