Sacrifice of Veterans Throughout the Generations Hits Home
We are part of The Trust Project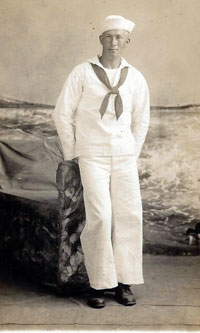 By Michelle Falkenstein
After joining the Navy in the summer of 1918, Nathan Goldstein wrote home frequently from training camp in Newport, R.I. His letters begin cheerfully: "Dear Pop: I am in the best of health and hope that you and Ma and everybody else is the same."
He lists the clothes and other supplies he was given, including three pairs of white trousers he finds hard to wash back to bright white. He bunks with a man called Fritz, a buddy from back home in Pleasantville, and asks after his six siblings, a girl called Esther (probably his fiancée) and the family store, worrying that his father will work too hard and skip dinner.
There are often words of reassurance from child to parent. "The meals are fine and there is plenty to eat."  Then, in September, he mentions quarantine for the Spanish influenza ("whatever it is, I don't know"), and reports accidently walking into a room full of sick men.
On Sept. 15, he writes, "All you can see is ambulance after ambulance full of sailors being taken to the hospital. Spanish influenza is not serious but it is catching and it takes the strength right out of you."
Goldstein was one of nearly 190 young men from the "Town of Pleasantville and Vicinity," as it is referred to on the monument in Memorial Plaza near the train station, to serve in World War I. They represented around 7.6 percent of Pleasantville's population at the time, then around 2,500, according to the 1921 Manual for the Use of the Legislature of New York. Put in perspective, if the same percentage of Pleasantville residents (population just over 7,100 in 2013) went off to war now, the town would bid farewell to around 540 people.
"My father said every man from 18 to 25 left," said Celia Goldstein, the granddaughter of Nathan's brother, Samuel, who was also drafted and taught marksmanship on Paris Island for the Marines.
Mayer Goldstein, Nathan and Samuel's father, was a Russian immigrant who founded Art of Wine on Bedford Road, now run by Celia's brother Graeme. Celia, who moved to Florida 27 years ago, has Nathan's wartime letters, as well as two pictures of him in his new Navy uniform.
A few blocks away from Art of Wine, this year's Veterans Day ceremony was held in Memorial Plaza last Tuesday in front of the World War I memorial. Seven local veterans representing World War II, the Korean War, Vietnam, Iraq and Afghanistan gathered on the unusually balmy day to be honored. Several wore navy blue baseball caps from the local Fancher Nicholl American Legion Post 77, named for a man who died in World War I helping to break through the German Hindenburg Line.
Memorial Plaza buzzed with large groups of mothers and their children from the fourth-grade chorus at Bedford Road School, who sang "Thank You, Soldiers" and "America The Beautiful," and the American Heritage Girl Scout Troop 3031, who presented the veterans with gift bags filled with extra Halloween candy.
The event, which began as decreed at the 11th hour on the 11th day of the 11th month, was presided over by Scott Elliott, a veteran of the conflict in Iraq who leads the Fancher Nicholl post, one of the original 100 American Legion posts in the U.S.  There were remarks by Pleasantville Mayor Peter Scherer, an invocation by Minister Jim Brown from the New York City Church of Christ and an a cappella rendition of "The Star Spangled Banner" by his wife, Teresa, who also sang "Amazing Grace" to close the ceremony.
Chris Day, a veteran who ran unsuccessfully for Congress this year in the 17th  Congressional District, gave the keynote address. A service award was given to Roger Lemcke, a Vietnam veteran who also worked as Pleasantville's fire chief—"for service after service," Elliott said.
Seated in the front row with the other veterans was Jim Raio, 92, a World War II combat engineer who spent two-and-a-half years in Europe and lived through D-Day. Four of his brothers also served in the war, while a fifth who worked for the railroad, was exempted from service because he had an "essential job."
"We all came back," Raio said.
After the ceremony, the veterans stood together and decided to take up Doug Crossett, the owner of McArthur's American Grille on Washington Avenue, on his offer of a free lunch. The crowd of waiting mothers picked up their children and headed off. A town worker began removing the folding chairs from the lot and a fire truck that had been parked alongside the gazebo in honor of Roger Lemcke drove away.
As the area cleared, the World War I memorial was again visible, with the 180 names of those who came home and the six who didn't, three falling in battle and three from disease.
On the ground in front of the memorial stood a semicircle of leaf-covered footstones, including one for Nathan Goldstein. Despite his reassurances to Pop, Goldstein "Died in Service, September 23, 1918," from lobar pneumonia at the age of 21.
Michelle Falkenstein is a freelance writer who lives in North Castle.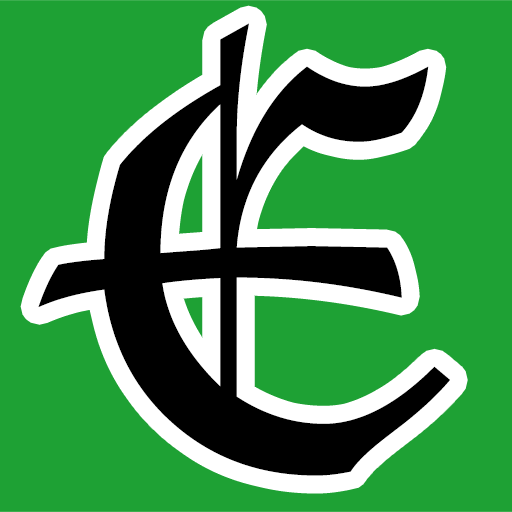 Examiner Media – Keeping you informed with professionally-reported local news, features, and sports coverage.