Restaurants With Special Valentine's Day Dining Deals
We are part of The Trust Project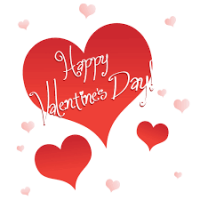 Many Westchester and Putnam restaurants offer special incentives for celebrating Valentine's Day, including the eateries listed below. With some exceptions, the regular menus or limited versions of it will also be available. Prices shown for prix fixe menus do not include tax, tip or beverages, unless otherwise noted. This guide shows selected dishes only and does not cover all prix fixe choices or all specials offered at the listed restaurants.
5 Spice Teahouse & Restaurant (Mount Kisco). Five-courses ($79 per couple). A red rose for the ladies and a glass of red or white wine is included. Reservations limited to 20 couples.
12 Grapes (Peekskill). An à la carte dinner and two shows with seating at 5:30 to 6 p.m. and 8 to 8:30 p.m. Special menu. Vocalist Maria Grispin, bass/percussionist Joe Spinelli and Claudia Grispin on keys perform Broadway, jazz and R&B favorites.
251 Lex (Mount Kisco) and 273 Kitchen (Harrison). Four courses ($79). Fresh shucked oysters and Mediterranean maze. Entrées: Falafel, brazen, Spanish octopus, cavatelli and lamb ambbol ocnese, pork shank and prime steak.
Alvin & Friends (New Rochelle). Three-course menu ($60). Includes glass of champagne. Specials: rack of lamb, snapper, Creole chicken. Dessert sampler includes chocolate covered strawberries, white chocolate-covered brownies and red velvet bread pudding. Pianist Dinah Vero performs.
Augie's Prime Cut (Mohegan Lake). Heart-shaped lobster ravioli with a pink champagne sauce ($16).
Benjamin Steak House (White Plains). Three courses ($89), including coffee or tea. Entrees: Porterhouse steak, Chilean sea bass, surf (lobster tail) and turf (filet mignon).
Ben's of Scarsdale (Scarsdale). Free dessert with any sandwich or entrée. Desserts include, but are not limited to, chocolate babka, seven-layer cake, chocolate or raspberry rugalach.
Bistro 146, (Pleasantville). Three-courses ($55). Entrées: pan roasted Alaskan halibut filet, 14-ounce lobster tail with hollandaise sauce and Nantucket Bay scallops, prime Chateaubriand steak, sushi-grade bluefin tuna. Desserts: fruit tart, mousse duo, molten lava layer cake, red velvet cookie.
Cafe of Love (Mount Kisco). A la carte choices: lobster bisque, seared scallops with cocoa sauce, caviar and kale, ribeye for two with two sauces, bordelaise and chimichurri, lobster fettuccine with champagne sauce, raspberry panna cotta and cookie platter.
California Pizza Kitchen (Scarsdale). One appetizer, two entrees and one dessert ($35).
Captain Lawrence (Elmsford). Five-course dinner plus passed appetizers ($75). Wine from Whitecliff Vineyards in Gardiner, N.Y. paired next to Captain Lawrence ales. One seating at 6:30 p.m. (Plan to stay at least three hours.)
The Chophouse Grille (Mahopac). Specials: Osso bucco (American milk-fed veal shank slowly braised in its natural juices with touch of reduced red wine and fresh herbs); vegetable strudel topped with crumbled stilton cheese wrapped in phyllo dough; baked-in four-cheese béchamel sauce and English Dover Sole, roasted whole, filleted and deboned at table side.
Chutney Masala (Irvington). Three courses ($49.95). Entrées: Spinach and cheese dumplings, eggplant, Chicken Tikea Masala, ginger lamb chops, Alaskan salmon, mango shrimp and curried lobster.
The Cookery, (Dobbs Ferry). Two three-course dinners are available ($75 each). Both come with continuous passed bites and a glass of champagne. One has as entrees ravioli, radiatore with lamb Bolognese, pork osso bucco, chicken, spaghetti with pork and clam sausage, granzino, market steak and market fish. The other menu offers oxtail raviore, grilled beef heart and fried chocolate with spicy cream.
Division Street Grill. Seafood, duck breast, chicken, steak and more.
Empire City Casino (Yonkers). Dan Rooney's three-course with scallops or salmon as entree and triple chocolate tower at $40 or Nonno's Trattoria three-course dinner with surf (two lobster tails) and turf (two filet mignon steaks) at $75 per couple. Add $10 for two glasses of champagne.
Half Moon (Dobbs Ferry). Three courses ($65). Entrées include yellowfin tuna, surf and turf, Long Island duck, chicken, ribeye steak and lobster ravioli. Trio dessert sampler.
Harvest on Hudson (Hastings-on-Hudson). Three courses ($69). Entrées include shrimp risotto, striped bass, salmon, chicken cacciatore, pork mignon, short rib and lamb chops.
Himalaya (Scarsdale). Three courses at ($80 for two). Himalayan cocktail. Entrées: Veg Korma, Murgh Makhini, chicken tandoori and beef curry. Roses for the ladies.
Hudson House River Inn (Cold Spring). Three-course meal ($47). Appetizers include lobster bisque and Maryland crab cakes. Entrées: sea scallops and salmon combination, butternut squash ravioli, chicken with lump crabmeat and short ribs.
Il Sorriso (Irvington). Three-course meal ($45). Appetizers include fried eggplant with cheese and asparagus. Entrées include salmon filet and jumbo shrimp with clams, peas, pancetta, oil and vinegar sauce. Three-layer red velvet cake dessert has layers of strawberry syrup and cream.
La Panetiere (Rye). Six courses at $90 or $140, if wine-paired. Limited a la carte menu also available. Heart-shaped hot chocolate-molten cake and frozen lingonberry sorbet. Ladies take home a bag of chocolates and a rose.
Little Drunken Chef (Mount Kisco). Three courses at 5 p.m. ($55) or 7 p.m. ($60). Entrées include ravioli, chicken and lamb chops. Glasses of wine and champagne included. Desserts: creme brûlée, vanilla and strawberry tart, chocolate-dipped strawberries. Ladies receive a rose.
Mediterraneo (Pleasantville). Three-course meal ($55).
Moderne Barn (Armonk). Three course meal ($78 per person or $118 with select wine pairing). The regular a la carte menu will not be available.
MP Taverna (Irvington). Specials include lobster bisque, crispy shrink and mushroom and roasted parsnip risotto. Chilled rose-scented Zabaglione with raspberries, crystalized ginger and candied rose petals ($49.95).
Patsy's (New Rochelle). Entrées include surf (filet mignon) and turf (lobster tail) for $36. Desserts include chocolate-covered strawberries.
Plates (Larchmont). Three-course dinner ($80 to $85). Entrées: bronzino, filet mignon, veal fettuccini, chicken and braised short ribs. Early-bird seating ($65).
RaaSa (Elmsford). Special dishes: paneer and vegetable spring roll ($11), eggplant chaat ($10), basil shrimp ($13), lamb bhuna stewed with onions ($21), Hariyali murgh, a chicken tenders dish ($20) and Masaledar sabji, melange of vegetables ($17).
Red Hat on the River (Irvington). Hors d'oeuvres. Three-course courses ($72). Entrées include fish stew, Atlantic fluke, Scottish salmon, duck and cherry and short rib bourguignon. Dessert tasting for two.
Rinis (Elmsford). Three-course menu ($29.95). Entrées include Long Island duck. Vocalist Freddie Lando performs. No cover charge.
River City Grille (Irvington). A la carte menu. Entrées include mushroom ravioli ($23), chicken breast ($24), veal cutlet ($24), felt mignon ($32) and twin lobster tails ($44).
Ritz-Carlton Lobby Lounge (White Plains). Three-course menu ($75) includes chocolate polenta cake or yuzu mousse cake, glass of prosecco and chocolate-covered strawberries. Specials: filet of beef and horseradish-crusted salmon.
River Grill, The (Sleepy Hollow). Surf and turf (crabmeat jumbo stuffed shrimp and eight-ounce steak) at $26, lobster and crab ravioli ($24), stuffed chicken breast ($21). Complementary glass of wine or champagne toast.
Ruth's Chris Steak House (Tarrytown). Nearly sold out. Check availability with restaurant.
Sambal (Irvington). Three courses ($49.95). Includes glass of sparkling wine. Entrées: Chicken green curry, red snapper, lamb Massaman curry, Thai beef and broccoli, Penang duck, Pad Thai shrimp and Drunk Man noodles.
Sam's of Gedney Way (White Plains). Three-course menu ($48) or items from the same menu with a la carte pricing. Entrées: lobster pappardelle or prime rib with Yorkshire pudding. Desserts include berries in a chocolate box.
The Seafood Grill (Armonk). Newly opened. Will serve prix-fixe menu to be determined.
Tarry Tavern (Tarrytown). Candlelit room. Veal sweetbreads with wild mushroom ragout, braised short rib, and beef tenderloin. Chocolate truffles and chocolate-covered strawberries ($55).
Thyme (Yorktown Heights). Entrées: Murray's French cut chicken breast, Berkshire double-cut pork chop and Meyer Ranch-aged ribeye. Dessert: Moscato poached pears or raspberry rice pudding. Complementary champagne and chocolate roses for the ladies ($90).
Toasted Barrel (Tarrytown). Menu includes complementary bottle of house champagne (can be upgraded for $15). All appetizers accompanied by salad. Appetizers include lobster tail. Entrées: lamb chops, red snapper and filet mignon ($85).
Trattoria Vivolo (Harrison). Specials plus Cacciucco di Mare (lobster tail. shrimp, vongole, mussels and more.)
Valley Restaurant (Garrison). Closed on Feb. 14. Prix-fixe $89 menu on Feb. 10-11 will offer poached shrimp cocktail, East Coast oysters with American caviar, Nantucket Bay scallops, Long Island duck with foie gras and dessert taster.
Vue (Peekskill). Four-course meal ($69 per couple). Entrées: Diver scallops, seafood paella risotto, duck confit and 14-ounce ribeye pan seared with crumbled gorgonzola. Dessert choice: Bourbon creme brûlée or chocolate pot de creme.
Westchester Broadway Theatre (Elmsford). Dinner and performance of The Piano Men.
Zuppa (Yonkers). Three-course meals ($70). Complementary glass of prosecco.