Opinion Advocates for ideas and draws conclusions based on the author/producer's interpretation of facts and data.
Reconnect With Nature, the Cosmos and Each Other at Linwood Spiritual Center
We are part of The Trust Project
By Michael Gold
Westchester and Putnam residents, harried to the edge of exasperation in their professional lives and consumed with their telephones, computers and TVs 24/7, may find release and reconnection with what's truly important at the Linwood Spiritual Center.
The center in Rhinebeck, Dutchess County, offers its 50-acre site as a place for people to unplug and commune with nature and the divine cosmos. Owned by the Sisters of St. Ursula, a 400-year-old Roman Catholic order, the center provides weekday or weekend retreats for people to interact with the natural world on the hills jutting over the Hudson River, with a view of the Esopus Lighthouse and the Catskill and Shawangunk mountain ranges in the distance.
"We recommend a lot of silence, to quiet the mind," explained Terence McCorry, executive director of the center. "No TV, no electronics."
Instead, the property invites visitors to sit, walk and look at the natural world, by appointment.
"Electronics are not all that good for you," McCorry pointed out. "Turn your phone off. Take a walk with nature. Give quiet a chance."
"Watch the light dance off the river, rather than looking at a screen," he added. "Your body and mind start to naturally unpack. You walk around the grounds of this beautiful landscape and a lot of things you tend to worry about go away. Before you know it, you're exhaling."
"This place is needed more than ever. All we have as Americans, all the things we consume and collect, it never fills us up. There is a growing sense of a lack of something, a lack of connection to one another – a committed path to peace, love, compassion and consideration," McCorry explained. "Our message is inclusion, peace, love, acceptance and God in all people. Everyone is welcome to the table."
The center's theme for 2022 is "Stewards of Creation," emphasizing the connection between the human and the divine.
"Our intention is to deepen your experience of the sacred land," McCorry said.
Stewards of Creation, as called for by Pope Francis, emphasizes prayer and action for the benefit of humanity's common home, the Earth. Humans are to be stewards of creation, not dominate it, McCorry stated in an e-mail.
"The Sisters of St. Ursula naturally incorporate this awareness as an aspect of Catholic social teachings," he wrote. "We increased our recycling efforts on site, minimize waste and open windows rather than use AC. We purchase green cleaning products and recycled paper products."
As part of the theme of stewardship, the center is planning in late September a retreat focused on planting seeds. Diane Wilson, author of "The Seed Keeper," a novel which emphasizes our relationship to seeds and our ancestors, will connect with retreat-goers via Zoom during the weekend.
The retreat will help raise awareness of the Lenape and other First Nations peoples who have lived in the area for millennia. Wilson herself is a descendant of the Mdewakanton people, and lives in Minnesota.
The Society's Sister Isaac plants seeds on the site every spring. The center grows tomatoes, eggplant and squash on the grounds and buys as much locally made food as possible, including yogurt, milk and cider.
"The Pope's Encyclical (Laudato Si, issued in 2015) was a wakeup call to help us understand how we were destroying God's creation, the environment, and people, the seen and unseen," McCorry explained.
"It's about how we affect one another," he said. "The poor are suffering by us not taking care of the environment. We're hurting one another. We're hurting our neighbors, more so those who don't have the resources."
McCorry worked for 14 years in film and television production, before he changed his life, earning a master's degree in theology at the Union Theological Seminary in New York City. He served as director of campus ministry at the now-closed Marymount College in Tarrytown and the College of New Rochelle.
Explaining his philosophy, he said, "If you come with a small cup, only that small cup will be filled. Open up a larger space for yourself. I found my larger container. I felt I was always going upstream. As soon as I turned myself over to God, I was flowing downstream."
"Our goal is to heal and repair what's been broken, rediscovering what's been lost," McCorry continued. "We believe in the divine. We create the space to get people together with the divine."
"This is a place of privilege. You need to be able to make a difference. There's too many people hurting. There's too much suffering in the world for those of us who have plenty to not make a difference."
Linwood hosts retreats for high schools and a variety of groups.
"Linwood can help you see the connection to one another," said McCorry, as two Bald Eagles glided on the wind, against a solid blue sky, outside his window as he spoke. "We're a house to all."
Pleasantville resident Michael Gold has had articles published in the New York Daily News, the Albany Times-Union, The Virginian-Pilot, The Palm Beach Post and other newspapers.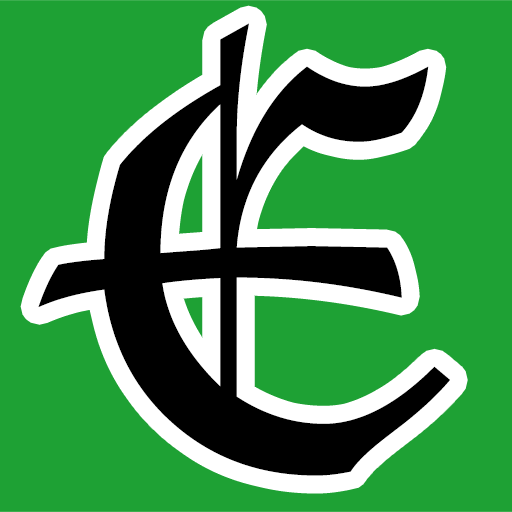 Examiner Media – Keeping you informed with professionally-reported local news, features, and sports coverage.