P'ville Middle School Takes Top Honors at Science Olympiad
We are part of The Trust Project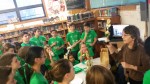 A group of students from Pleasantville Middle School had the best showing of any school from Westchester, Rockland and Putnam counties at the annual Science Olympiad.
After taking first in the region on Feb. 27, earning 19 medals, including seven for first-place finishes, the team of 26 students is in Syracuse this week for the state championship where they will compete in 20 challenges.
"We had questions about airports and how to get from one place to another and about streets," said sixth-grader Jordan Rosen, who placed first in the Road Scholar challenge, where he and another student used maps to answer questions about Washington state. "Using the AAA maps was a way to better learn about the community and even the state. It dealt with depth and elevation and the mountains in Washington."
The Science Olympiad team was started by Chuck and Martha Matteo, Pleasantville residents who have been volunteering to help the students. Both retired Martha, a biochemist, and Chuck, a biochemical engineer, had their children participate in a now-defunct program called Odyssey of the Mind as students.
During the 2011-12 school year, the district was looking to add new programs at the middle school, and the Matteos saw a need going unfilled.
"It became clear that while arts and music and the humanities were front and center, the science front was kind of quiet," said Martha Matteo.
Perhaps most impressive is that the team doesn't have a member of the faculty involved, only a group of dedicated community volunteers who are willing to share their time and STEM-related knowledge.
"These coaches coach four kids, they have Ph.D.s in something STEM related and have a love for it and a love for kids, and what a gift it is," Matteo said. "For the kids that get it and appreciate it, it's special."
Volunteers include Libby Brennesholtz, Jim Coleman, Ben Cornelius, Bob Hughes, Chester Lee, Dr. James Lewis, Nancy Maika, Helen Meurer, Shideh Mofidi, Doug Portmore, Dr. Ravikumar Ramachandran, Dr. Usha Sankar, Sundar Natarajan and Allen Wallace.
Also among the mentors is Chuck Matteo, who coached several students. He has created a master database of information for students to draw off, his wife said.
"Melissa Brown, the curriculum coordinator, said 'Martha, I will I make it happen,' and she did," Matteo recalled.
But Brown and Principal Vivian Ossowski said the Matteos deserve much of the credit for the team's success.
"They're the ones who brought this to us and they have no children involved," Ossowski said. "They just wanted this to happen in the middle school and they made it happen."
The team found success early. In 2012-13, it had four top four finishers and was honored for best new team. In 2013-14, 15 students competed in 20 challenges and tied for fourth in the region before placing first in the region at the state championship and 15th overall. The 2014-15 team placed second in the region, just behind perennial favorite Scarsdale, and placed eighth overall in the state championship.
Some of those original Science Olympiad students have started a team at the high school team, which competed for the first time this year. The high school earned seven awards at the Jan. 30 regional competition, placing 22nd. The older students now help coach the middle school team.
"We have a book and we make pages for it that help us during the competition," said Julia Goodman, a freshman who helps coach students about fossils, her area of interest. "During the competition we can use everything in the book."
The 2015-16 team members are Riik Acharya, Grant Becker, James Blasdell, Wes Coleman, Ian Cotter, Ella Furniss, Michael Gordon, Benjamin Hahn, Katerina Gusarova, Kyle Largey, Abigail Lee, Lucas Lee, Nevan Lewis, Aidan Lynch, Leif Martens-Wallace, Aiden Matano, Coby Nunberg, Georgia Peters, Ava Portmore, Peter Pueyo, Abhaya Ravikumar, Jordan Rosen, Maya Sauthoff, Ethan Spanierman, Anushka Sundar, Anu Subramanya and Nicholas Vines.
The Matteos have incorporated a 501c3 nonprofit organization called The Pleasantville Friends of STEM, Inc., which accepts tax deductible donations to pay for transportation, lodging and training for coaches, which the school cannot pay for but are necessary for the teams to compete at high levels.
They have already received a few donations from private donors. Regeneron Pharmaceuticals of Tarrytown is matching their funding.
"We need board members, we need volunteers and we need money," Matteo said.
For more information on volunteering, contact Martha Matteo at Martha@PFOSTEM.org. For information on making donations, contact Eiko Cornelius at Eiko@PFOSTEM.org. Donations can be made to Pleasantville Friends of STEM, Inc.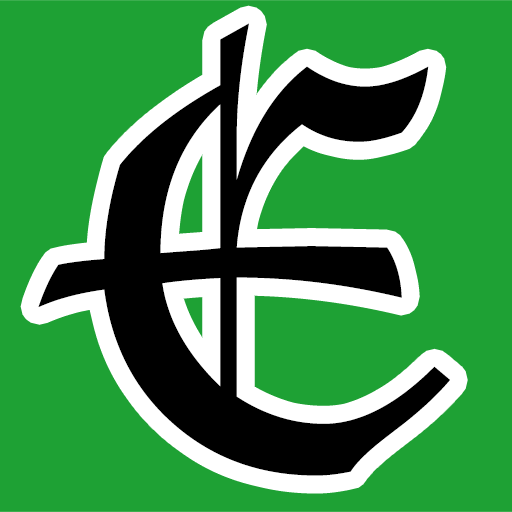 Examiner Media – Keeping you informed with professionally-reported local news, features, and sports coverage.