P'ville Lab School's First Semester at WCC a Winner for All
We are part of The Trust Project
By Anna Young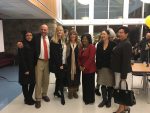 Change can be an unnerving experience, but for the Pleasantville Lab School a move that was made this year has proven to be a winner.
Last Wednesday, the Pleasantville Lab School hosted an open house reception to celebrate its successful transition to Westchester Community College (WCC) this year.
The Pleasantville Lab School, operated by the Pleasantville School District, provides social, educational and vocational opportunities for students 18 to 21 years old with developmental disabilities, giving them a college campus experience with their peers.
After spending three years trying to expand his vision at the lab school's original home at Pace University, Michael Voron, the program coordinator, said the program will grow to its full potential at WCC.
"We had a rough go our first three years and to come here and have the responsiveness from the college is a blessing for students and their families," Voron said at the Dec. 14 open house.
The program is designed to help the students transition into the adult world by providing work readiness instruction, travel training, community habilitation classes, campus internships and inclusion on campus where they can take two college-credit courses per semester.
Among the courses the nine lab school students who participated this semester were able to take included marketing, business, physical education, human services and culinary arts. The students also work at internships at the library, cafeteria, security office, bookstore and radio station on the WCC campus.
Voron said WCC is a strong supporter of the program's mission to provide young adults who want to improve their lives and have an opportunity to grow.
Dr. Peggy Bradford, WCC's vice president of academic affairs, said after meeting Voron and Pleasantville Superintendent of Schools Mary Fox-Alter last February, it was important for the college to live up to its goal to help every person reach their potential.
"Our mission is to provide open access to every individual and expose students to higher education and opportunities," Bradford said. "We give these students a chance to be as mainstream as possible."
The lab school also partners with the college's pre-social work program where this past semester 11 interns had the chance to learn what it was like to work with students with disabilities.
Kevonna Laidley, a pre-social work program intern, said she found inspiration, growth and a new career path during her three-month internship with the lab school.
"After meeting this group of people, they've inspired me to want more," Laidley said. "I didn't think coming into this program I would want to take this on as a career. It was amazing, humbling and beyond what I could have expected from an internship."
Lab school students take on a rigorous 9 a.m. to 5 p.m. schedule Monday to Friday. Voron said they are provided better employment opportunities and the independence to have a better quality of life.
Bradford is also looking to develop a special certificate for students who complete the lab school and display mastery of skills they learned.
"We are always trying to find ways to take care of these kids, but the reality is we need to find ways to help them learn how to take care of themselves at whatever level they're cable of doing," Voron said.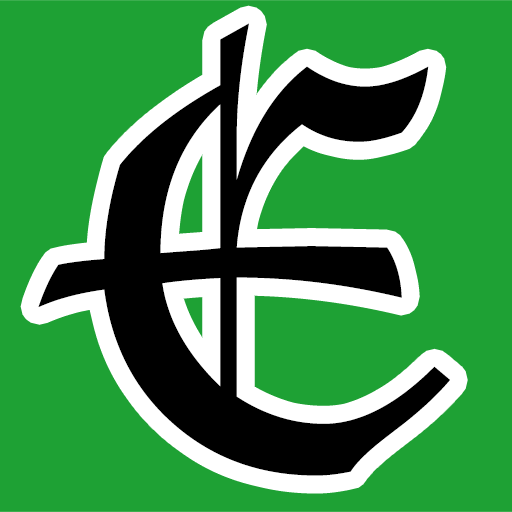 Examiner Media – Keeping you informed with professionally-reported local news, features, and sports coverage.