P'ville Considers Banning Dogs From Next Year's Farmers Market
We are part of The Trust Project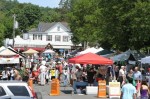 A family outing to the Pleasantville Farmers Market may no longer be able to include the family dog after concerns were raised by village officials regarding potential incidents.
Village Administrator Patricia Dwyer said the agency that provides insurance for the market recommended against allowing dogs to attend the weekly event on Memorial Plaza due to a variety of risks. There is the possibility of bites or attacks and the animals could be seen as a health hazard if their owners do not pick up after them.
Steven Bates, director of market operations for Foodchester, the nonprofit organization that runs the market, said 200 to 300 dogs are typically brought by their owners each week. In his two years running the market there have been no serious incidents but he has seen several altercations.
"It may be a small portion of dogs that come to the market [causing problems], and a large number of the dogs that come are good; even the small percentage are more than they're able to deal with while they're trying to run the farmers market," Trustee Steven Lord said during the village board's Oct. 13 discussion on the issue.
Dogs have been allowed to accompany their owners since the market's inception, but as it becomes more popular the ability to manage a high volume of animals has become a challenge.
Foodchester Chairman Peter Rogovin said there have been incidents of dogs defecating, urinating, nipping at other market shoppers, including children, and taking food samples off vendors' tables. While the overwhelming majority of dogs behave well, when there are as many as a few hundred dogs it only takes a few to misbehave to test everyone's patience.
In one instance, two dogs became territorial and fought, but their owners continued the spat even after their pets had calmed down, he said.
"It isn't that we're unhappy with the majority of dogs at all," Rogovin said. "We don't have the resources or capacity to address what happens when the dogs leave their good manners at home. You really have to ask the question: in a food market with 3,000 people, how many incidents can we manage?"
The situation would be different if Memorial Plaza had enough space for dogs to run around or if the area had a source of water for cleaning up after the animals, Lord said.
Bates said the market does not have the space for dog owners to take pets to run and release energy. There have been concerns voiced by several elderly members of the community about the dangers of dogs in the market, he said. That's a sentiment Trustee Colleen Griffin-Wagner has heard as well.
Griffin-Wagner said she has received phone calls and e-mails from residents who stated that they no longer wanted to attend the market because there were too many dogs. As a one-time victim of a dog attack, Griffin-Wagner understands that some people have a fear and will feel uncomfortable around them regardless of assurances from owners that the animal is friendly.
"A dog is an animal, and given the right or wrong set of circumstances, it will react imperfectly," she said. "It's just not safe anymore."
Rogovin added that most farmers markets prohibit dogs and the Cornell Cooperative Extension recommends that as well. While he expects some market shoppers to be annoyed, others would welcome the change.
The potential ban on dogs, which would have to be approved by the village board, would not take effect until next May when the 2015 outdoor market reopens. It would not apply to service animals. Dogs have not been allowed at the winter market at Pleasantville Middle School.
Martin Wilbur contributed to this article.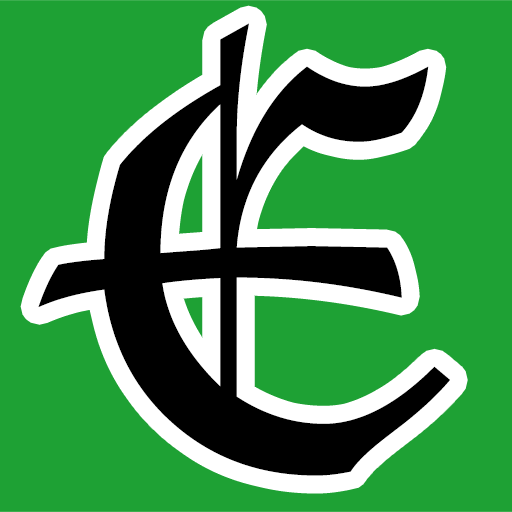 Examiner Media – Keeping you informed with professionally-reported local news, features, and sports coverage.