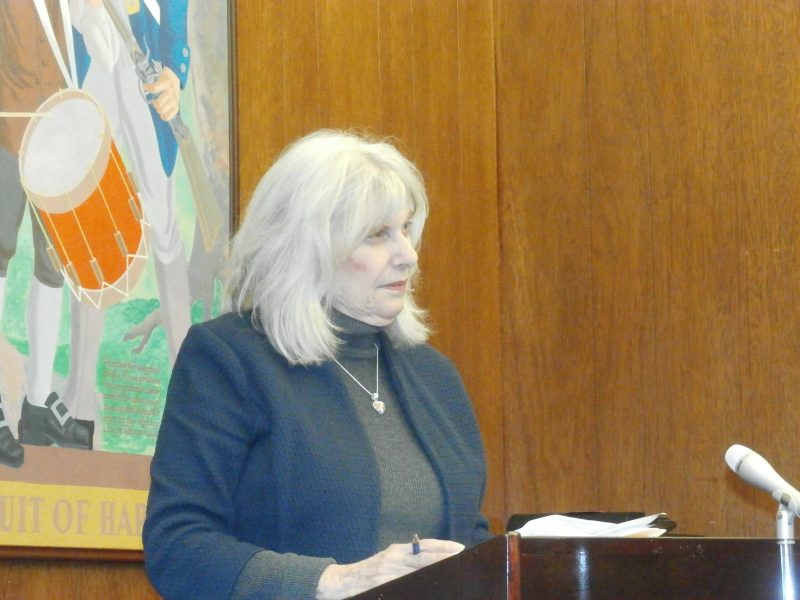 When Putnam Valley Superintendent of Schools Dr. Fran Wills began her teaching career in Massachusetts, the Bronx native never imagined she would one day return to New York to lead a school system.
After an illustrious career in public education, including most recent stops in none other than New York, Wills announced her intention to retire from the Putnam Valley school system at the end of the school year.
"I was born in the Bronx so there's an affinity toward New York, but did I ever think I would be in Westchester County and in Putnam County, no I didn't," Wills said. "It was something I sought after a certain point in my life."
She came back to New York after spending many years in the New England region to help her aging parents and was not sure if she would be able to attain a leadership position in the Lower Hudson Valley. That concern ended up being unfounded with Wills having more than 20 years of school leadership experience in New York.
Wills, who at 76-years-old remains spry, said she wants to have more time to explore other things, which could include other educational opportunities. She would also continue teaching at the doctoral level and spend more time with her family, including her husband.
"I feel I've been very fortunate to have this opportunity at Putnam Valley," Wills said. "It's been remarkable. Sort of a love affair with this school district and families and my administrative team. I love the students here, I feel that we've done some great things together and it's time to pass the torch, but we've got a great foundation."
Wills led the Briarcliff school system for many years before she retired in 2010. But she eventually got back into the public education field when Putnam Valley needed a new leader.
Wills started out on an interim basis in Putnam Valley in 2014 before she took the position permanently. Though she was retired at the time, she was so impressed with the school board's focus on students that she was willing to lead a district again. The school board and her goals were aligned, which made the move easy.
"I felt a connection," Wills said.
Looking back on her time in public education in the Lower Hudson Valley, Wills said she was proud of implantation of a science research program in Putnam Valley and Briarcliff. She wanted to give a diverse set of students the confidence to follow their passions and achieve their goals.
Regarding the Common Core standards, Wills said the district was able to teach it in a way that was most creative and best for students. At one point, former state education commissioner Dr. John King even came to Putnam Valley Elementary School to observe how students were instructed.
Putnam Valley is also going forward with an International Baccalaureate program at the high school, Wills said and now that a bond proposal was passed in December, it'll allow for more flexibility and enhancement at the middle school once upgrades are completed.
The district held a forum Monday to discuss what characteristics and ideals the next school chief should have with staff and community members providing input.
"So there's a process in place," Wills said, who will step down in June.