PV School Board Selects Next School Chief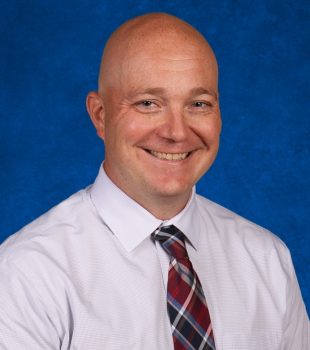 With Dr. Fran Wills stepping down as superintendent of schools in Putnam Valley at the end of the school year, her second-in-command will be appointed to replace her.
Dr. Jeremy Luft, current deputy superintendent and Putnam Valley High School alum, is expected to be unanimously appointed to the superintendent position by the Board of Education at its Feb. 28 meeting, school board members confirmed to the community in an online post last week.
When looking for future leadership in the district, school trustees felt Luft was a "viable" candidate for the position, the board wrote. Tapping into BOCES's consultation services, BOCES officials held informational sessions with staff, administration, and community members to nail down what each of these groups wanted in a next school chief. After the BOCES team conducted an interview with Luft, the team believed he was a "highly qualified individual who possesses the experience and qualifications commensurate with the successful candidates in recent searches."
Luft was also interviewed by the school board, which developed a "strong confidence" he was the right man for the job, the board wrote.
"From the start of his employment with us, Dr. Luft's expertise and leadership abilities were evident," the school board stated.
Luft started at the Putnam Valley school system two years ago when he was named director of curriculum and innovative instruction and then he was late named deputy school chief. Before coming to
Putnam Valley, he was the director of technology and director of curriculum for two Hudson Valley school systems.
Recently, he spearheaded the information flow on a capitol bond project vote that took place in December, which passed and will result in upgrades to the middle school and a new health and wellness center.
"His communication skills and ability to work with diverse groups of people to achieve a district goal were in clear evidence in the past year as he took the lead in developing our facilities improvement plan and in communicating the need of that plan to all Putnam Valley School community members," the school board stated.
Luft declined comment on his future position within the district until it becomes official at the end of the month.
Wills is leaving the district to retire, with her final day June 30. The school board stated Wills left "an indelible and profound mark" on the school system.
"In developing a dynamic, committed and visionary leadership team that most recently included Dr. Luft, who contributed a strong background in curriculum, innovative instruction, and technology, as well as district leadership experience, Dr. Wills provided a foundation for advancing student opportunities and making strong connections with our dedicated, talented staff and supportive community," the school board stated.