Putnam Land Trust Promoting Land Protection, Appreciation of Nature's Gifts
Opinion Advocates for ideas and draws conclusions based on the author/producer's interpretation of facts and data.
We are part of The Trust Project
By Michael Gold
From buying land for preservation and creating pollinator pathways and corridors for wildlife, to sponsoring trail hikes and setting up programs for people to observe birds in the third largest wetland in New York State, the Putnam County Land Trust is working to protect Putnam's natural beauty, all with a volunteer workforce.
The land trust received a donation of a 2.4-acre property in Patterson last fall, the Country Hill Nature Preserve. It's a "biotic corridor," which allows animals to move from one place to another without walking through someone's backyard or trying to negotiate crossing a highway, explained Judy Terlizzi, president of the organization.
The Country Hill property is adjacent to the Guiding Eyes campus, a facility for training seeing eye dogs, which connects to the Brandon Farm Preserve, a land trust property, helping to keep animals safe from cars and people.
"We're always trying to see where we can connect properties, such as near the Appalachian Trail. Our focus is to increase the amount of biodiversity and wildlife habitat," Terlizzi said. "We're working on these biotic corridors, to acquire large land tracts."
The land trust is creating a pollinator pathway by the Diverting Reservoir Trail on Railroad Avenue in Brewster as well, planting beneficial plants that attract pollinating insects and birds, including viburnums, chokeberries, milkweed, goldenrod, big bluestem grass and native roses.
"All these plants provide habitats or food for insects and birds. There's a relationship between plants and birds, and bees, and butterflies," Terlizzi said. "Monarch butterflies need milkweed. Spice bush butterflies need the spice bush to lay their eggs."
The land trust will also try to get rid of various invasive plants currently on the trail, such as mug wort, Japanese barberry, multiflora rose, oriental bittersweet vine and the Japanese knotweed. They have no natural enemies and crowd out native plants.
One of Terlizzi's big concerns is the growing unpredictability of the local weather and its impact on plants and animals.
"A tornado in 2018 wiped out 75 percent of the trees on some of our properties," she said. "Wind is an ongoing problem. The challenge is not knowing what all this unpredictable weather is going to do. How is it affecting trees and shrubs and wildlife? Plants and animals are moving northward because of changes in the weather. Our ash trees are being decimated by the emerald ash borer. The environment is getting wetter and warmer."
The land trust is applying for a grant with The Nature Conservancy, one of the biggest nonprofit land preservation organizations in the world. If awarded the grant, the trust will use the money to acquire more property.
In early May, the trust will hold a "Breakfast with the Birds" program, near the Ice Pond, a land trust property in the Great Swamp, the third largest wetland in the state, which is used by migratory birds. The program will allow people to see a varied number of birds, including ducks and hummingbirds. Breakfast is served at 7:30 a.m. on the site. A naturalist will be there to identify the birds on the property.
The land trust was founded in 1969 by Paul Fitchen, "who was very knowledgeable about nature and bird watching," Terlizzi explained. The organization was originally called Southeast Open Spaces.
"They were building Interstate 684 at that time," Terlizzi explained. "He (Fitchen) wanted people to be able to walk in nature."
The name was changed to "Save Open Spaces," in 1974, then Putnam County Land Trust in 1994.
In the 1990s, Terlizzi offered to help the land trust as a volunteer, and has been the president of the board since 2003.
The trust owns three conservation areas and 27 preserves, about 1,100 acres in total. Another 138 acres of county land is protected in conservation easements.
"Preserving land and open spaces is of utmost importance to not only protect the trees and animals and native plants that cannot speak for themselves, but to protect ourselves and future generations to live in a clean and healthy environment," Patricia Kravit, a Putnam Land Trust co-vice president wrote in an e-mail. "There is true healing in nature and land trusts keep native environments preserved for all. Working with a land trust in any capacity helps our overall goal to maintain valuable environments in perpetuity."
One of the organization's properties is Ice Pond. In the 19th century, before the invention of refrigeration, horses hauled ice out of the pond, then shipped it to New York City on trains. Metro-North still uses the rail paths used by those trains.
The land trust always needs volunteers to write grant documents and fundraising letters and work on many other tasks. To volunteer or contribute funds, visit the Putnam County Land Trust's website at www.putnamcountylandtrust.org.
Pleasantville-based writer Michael Gold has had articles published in the New York Daily News, the Albany Times Union, The Virginian-Pilot, The Palm Beach Post and other newspapers and The Hardy Society Journal, a British literary journal.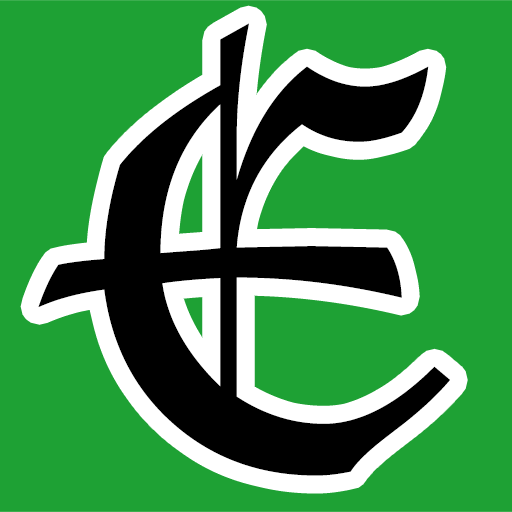 Examiner Media – Keeping you informed with professionally-reported local news, features, and sports coverage.