We are part of The Trust Project
Incumbent Albano, Challenger Friedman Face Off in District 5 Race
By David Propper
In the District 5 Legislator race, Carl Albano has the Republican, Conservative, and Independence lines after winning a write-in vote campaign during the primary election, while Scott Friedman is on the Democratic line. The contentious campaign between the two has featured a couple different debates for the legislator who would represent the eastern half of Lake Carmel, the Hamlet of Carmel and the western side of the Town of Patterson.
Carl Albano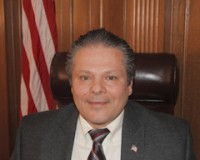 Since Carl Albano has been on the legislature for three years, he believes Putnam County has been moving in the right direction. But he wants to continue to see changes as he fights for a second term. "Every department. We're really trying to make sure they run efficiently now," Albano said. "No waste. That's really the key." Since being in office, Albano boasts his ability to assist in running meetings without tolerating the "nasty stuff" and staying calm even in a sometimes-contentious atmosphere. Albano defends the county running the Putnam County Golf Course, one aspect his opponent has been critical of. At this point, Albano said the only option the county would have is selling it back to New York City for a dollar. He was also quick to point out that the county entity isn't losing millions, which he said he's heard some people claim. Coming up for the legislature in the next few years, Albano said uncontrollable pension costs and health costs are two expenses the legislature has little control over. "I'm very concerned with overtime because when we have a lot of overtime, in addition to the expense in front of you, there legacy costs and they go into the future and they go forever," Albano said. He added infrastructure is also an issue worth tackling, in which the county should search for grants for projects the county must welcome. Albano defended the fact that he often sides with county executive MaryEllen Odell, saying, "if it makes sense, I'm not going to fight it." And when he disagrees, he's said he has no problem voicing his opinion. He also said he felt the attacks about moving out of the district for a few months was a non-issue, noting he had every intention to move back once his house was ready. Albano said he has a "tremendous commitment" to District 5 with much of his family living within the district. By living and working in the district, Albano said he has the unique perspective of both sides of an issue. "I have every good intention into the future and I'll work hard," Albano said. "I love this community."
Scott Friedman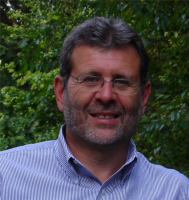 Scott Friedman doesn't consider himself a politician, but rather a community activist running for public office. An active member of the community, this is Friedman's first attempt at public office and if he wins, he wants to restore voter's faith concerning the Putnam County government. Going from house to house, Friedman has heard frustrated people who feel their voices are stifled and opinions disregarded by elected officials. He wants people to be involved and he said he knows if government becomes more transparent and open, taxes will decrease and government will become more efficient. Running on the Democratic line, a major initiative Friedman is pushing to get a YMCA to come to Putnam. The YMCA would have features like a senior center, a community pool, reading attics, performing centers and more. What makes it even more attractive is the fact it wouldn't be run by the government so there wouldn't be the burden of paying public employees and pensions. "Our community lacks anything that binds us as a community," Friedman said. "Our county and town governments have not been successful in creating things that bind us together and a YMCA could serve as a community center." Friedman said the county should focus more on attracting small businesses to come into Putnam, rather than chasing bigger corporations that aren't realistic. Friedman also claims he'd be able to cut fat from the county budget in order to save taxpayer's money by going line-by-line through the county budget. One drain he believes is the Putnam County Golf Course and said the county doesn't have any business trying to maintain and run a golf course and the contracts given out to businesses should be long term. Right now, Freidman said the current legislature has been ineffective and goes along with the county executive far too often. He specifically called his opponent, Carl Albano, a "yes man." Overall, Friedman said for the more than 20 years he's lived in the county, he's been an advocate for residents. "I've exposed cronyism, I've exposed corruption, I've exposed tax waste," he said. "I've done all this stuff as an ordinary resident fighting for my family and my community. I've done that as a resident. I can do that and much, much more as your legislator."
Candidates for Putnam Valley Village Board Lay Out Their Positions
By Dean Tomasula
On Nov. 5, voters in Putnam Valley will go to the polls to elect state and town officials, including two village board members. There are three candidates running for the two vacant seats on the board: Wendy M. Whetsel, running on the Democratic and Conservative lines; Dawn V. Powell, running on the Democratic and Independence lines and Jacqueline Annabi, running on the Republican, Conservative and Independence lines.
Wendy Whetsel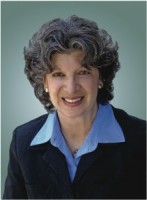 Wendy Whetsel, an incumbent running on the Democratic and Conservative lines, has been a resident of Putnam Valley for 30 years, and she plans – if re-elected – to help preserve its character. She is a retired head of the promotion art department at Family Circle Magazine.
"I'm passionate about preserving the rural character of our community," Whetsel said recently at a Putnam County Chamber of Commerce Candidate's Forum. "People live in Putnam Valley because they love its priceless environmental assets: our brooks and streams and lakes, biodiversity and view sheds."
She noted that she would continue to support environmental regulations that help preserve Putnam Valley as it is today.
Whetsel also is concerned about the economy and the fiscal health of the community – both its residents and businesses. She initiated a town-wide oil co-op that helped lower prices for heating oil customers and has supported sustainable economic expansion
"I have and will continue to work with others to create environments that support out local businesses, community participation and education," she said, noting that she is working with the Putnam Valley Business Association to bring a business expo to town.
While not against development, she does not want to see local taxes go up or Putnam Valley lose its unique character. She was instrumental in developing signage to identify the town's historic homes.
She also said she wants to find a way to revitalize Oregon Corners, hoping that developing a coalition of business owners, property owners and residents can come up with a long-term plan for the business center.
"We have so much talent that lives within our community," Whetsel said. "We want to promote the support of local businesses."
Dawn V.  Powell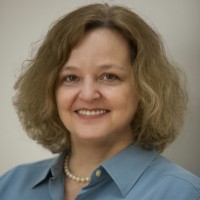 Dawn V. Powell is running on the Democratic and Independent lines and is concerned about the town's taxes and expenditures. She is a chiropractor and has been in private practice since 1985. She also writes a blog about Putnam Valley politics.
"I am running to encourage local democracy and to decrease the tax burden," she said. "There has been less and less participation in our local government and there have been fewer candidates running.  There are more foreclosures in the community, and this combination has led to much less vitality for our town."
Powell also is concerned about haphazard and expensive town projects. She noted she'd like to take a close look at the budget to see where improvements can be made.
"I also want to begin the task of looking at every expense in the budget, so that the taxpayers' money is spent very carefully, providing the services they want without unduly burdening them," she said.  "Some expenses that might be investigated are the high expenses for the maintenance building at the Town Park, the high bids for the proposed Town Hall addition, and the continued truck fund in the Lake Peekskill budget, even with the recent purchase of a garbage truck."
To help keep the town's expenses down, Powell said she wants to work with other board members on budget matters and to lessen the many "unexpected" expenditures that seem to crop up often.
"I would like to start working with the other board members on planning, so that there are fewer emergency expenditures, so that we can plan for necessary large future expenses, and so that we can improve effectiveness in delivering services," Powell pointed out.
Jacqueline Annabi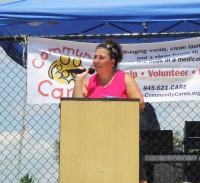 Jacqueline Annabi, an incumbent who is running on the Republican, Conservative and Independence lines, says there is still a lot to be done of the people of Putnam Valley. She works at Sayegh Law, the law firm founded by her brother William G. Sayegh.
She, like Wendy Whetsel, feels that the Oregon Corners businesses are the lifeblood of the town and that they should be helped to thrive.
"Oregon Corners is the heart of our town," Annabi said. "We're trying to keep them viable. I'll do everything I can to keep taxes low."
She notes that while she encourages businesses of all sizes to move to or start up in Putnam Valley, there just isn't enough room for some of the very large operations that thrive in other towns.
"We definitely encourage small businesses," Annabi said. "Our roads are too small to have large businesses like Costco, Wal-Mart or BJ's move in."
Annabi also points out that she is very family oriented and that the families of Putnam Valley are always a concern. As a result, property tax relief is one of her major issues
"I always put family first," she noted.
She said Putnam Valley has only had a 1.59% tax increase recently and that she will strive to keep any future increases below 2%.
"We don't want to just keep taxes low but not give anything back to the residents," she said.
Brewster Has Choice of Two Candidates in Mayoral Race. 
By David Propper
In Brewster, two long time residents are going head-to-head with incumbent Jim Schoenig trying to get reelected as political newcomer Richard Allen is in pursuit. With Brewster going through upcoming change in the downtown area, both men are forceful in their will to assist in the plan. Schoenig is running on the Conservative and Best of Brewster line, while Allen is on the Bulldog line.
Jim Schoenig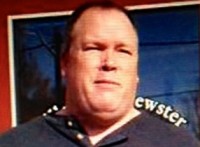 When Jim Schoenig first started as mayor of Brewster, revitalizing downtown was a goal of his. Now as the wheels are in motion, he certainly doesn't want to leave midstream. Since his time as mayor, Schoenig can point to multiple things the village has improved on, which includes cutting down on overcrowding, seeing the police department handle "quality of life" issues, and reinvigorating the downtown business area. He said the village has also done a good job of keeping taxes law, while implementing programs that were never here before he started. Schoenig said the village has been putting money aside for capital projects, rather than needing to go out and bond once improvements are needed. While his opponent Richard Allen has voiced his desire to see the sheriff's department to patrol full-time; Schoenig defends having a village department. He said losing the police department wouldn't cut costs. Schoenig said while the county gave Brewster $150,000 ten years ago to have the sheriff's presence (while Brewster paid the other $150,000), he said residents can't expect to get that money currently from the county. At $320,000 per year, Schoenig said the village police have been able to find ways to improve the quality of life over the past six years. "It's not anything against the sheriff's department but people like to know when they call the police, that within minute, a minute and a half, there's a cop at their door," Schoenig said. As for the revitalization plan, Schoenig said the village residents would have the final say, though he noted meetings a sparsely attended. "At the end of the day, we just want a better main street that'll bring people and families here," Schoenig said. "If people want to see that, they're going to come out and vote for me, if they don't want to see that, they'll vote for Mr. Allen. If people want to see the police department here, they'll vote for me. If they don't, they'll vote for Mr. Allen."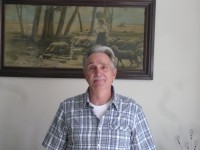 Richard Allen Jr.
When Richard Allen decided to run for mayor, the reason was simple. He thought he could do a better job and after retiring in May 2012, Allen wants to take on the extra responsibility if elected. The Vietnam veteran worked on railroads for most of his life and has also lived in Brewster for most of his life. While this is Allen's first time in the political landscape, he said the campaign has been strong and gotten positive results so far. Allen has an extensive list of reasons he's running, but none are bigger than how to handle the village police department. Allen said he would like to bring back the sheriff's department full-time because a "part-time village police is not adequate." Allen said there are two cars and 14 part-time officers and claims after midnight they aren't around. "It seems like a waste of money to me," Allen said. While Allen wasn't definitive in saying he wanted to get rid of the village police, he said he would keep his options open. His hope is to see the village police work with sheriff's department, but did note if the savings was substantial, he would consider dissolving the department. "All options are on the table," Allen said. "If it's best that the village police are out and the sheriff's department is in 24/7 that's cheaper than that's the way it should be." Other aspects Allen would want to see tackled is the downtown revitalization plan, in which he would get input from both businesses and residents, a more open government, lower the water and sewer rate and fight for term limits. Right now, Allen said the town board moves too slow. Finally Allen said he would work tirelessly for village residents and take their concerns seriously. "I'm not looking for the title of mayor. I'm not looking for the prestige of whatever is with it," Allen said. "It's probably a thankless job but I'm a good people's person…Whatever's best for the village is what I want so it should be pretty easy."
In Contentious Supervisor Race, Doherty and Fleming Clash for Kent
By David Propper
In one of the more heated races in Putnam County, incumbent Katherine Doherty and challenger Maureen Fleming have expressed very different views on how the Town of Kent should be run. Doherty is running on the Republican and Independence lines, while Fleming has the Democratic and Conservative nod.
Katharine Doherty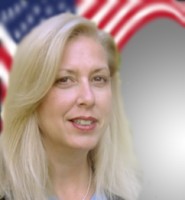 Six years as a town board member and another six years as town supervisor, Katharine Doherty's goal has always been to move the town forward. While there has been progress, she feels her work isn't done just yet. With many projects beginning, Doherty wants to see them all through. After working with many agencies, the Kent now has a sewer district that would be running by April 2014, she said. Another plan is the cell tower master plan that would dictate to companies where the towers can go, rather than the other way around. Doherty also knows there must be a plan in place for a new highway garage and finding a way to make Route 52 a main street to draw businesses. "When you start a project, you'd like to see it through to the finish line," Doherty said. She said a brand new supervisor, who has never been on the town board, would have difficulties picking up where Doherty left off. Doherty also said she's been able to secure multiple grants that Kent never saw before she came into office. She estimated she secured $1.2 million in grant money as a town board member and $8 million as supervisor. As for the entire town board, she believes they've been great because they supported projects she brought forward to them. "We agree to disagree. We all share different views on things," Doherty said. "But as a whole this town board puts the town residents first." Living in Kent for 37 years, Doherty said there is usually no one at the board meetings because "this town board has done what we said we were going to do." Overall, Doherty said she should be reelected because she has kept her promises like keeping taxes stabilized and bring professionalism to the board. "Promises were kept," Doherty said. "And I have the experience."
 Maureen Fleming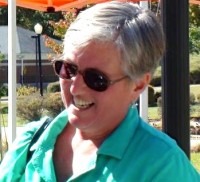 When Maureen Fleming decided early in the summer to run for supervisor, she did so because she believes the resident in Kent can do better under a new administration. Two main areas that bother Fleming are how public participation has been discouraged and stifled, and how the town has been fiscally irresponsible. Fleming said when public hearings are held, decisions are already made regardless of residents' input and she also complained that agendas for meetings are released the same day, making it tough for residents to plan on attending. As for the financial status, Fleming said the town board balances the budget by taking money out of the general fund, which she would want to avoid. "We have to start watching out for people," Fleming said. "And that's why I'm running, I want to watch out for people." If elected, Fleming would want to hold panels made up of business people and residents, which would spread the net of input further. She would also open workshops and televise them like town meetings and publish agendas earlier. As for the budget, Fleming would scrutinize it and find cost saving measures. "We can bid out contracts and save hundreds of thousands of dollars," Fleming said. As for the sewer district along Route 52, Fleming said she doesn't believe that's enough to draw businesses outside of Kent to come in. By getting businesses to move in, it would lower taxes for residents and make it more attractive. Fleming said as an attorney, the director of a unit in the New York City Department of Corrections and as a past deputy advocate for the Department of Health, she has qualifications and is familiar with big responsibilities. "I bring to the table a well balanced background dealing with people, dealing with important issues," Fleming said. "I think the voters of Kent have a clear choice this year."
Candidates for Patterson Town Board Agree on Promising Future
By Jon Craig
Patterson voters will soon choose from four candidates for Town Board with the top two vote getters serving four years in a job that pays about $19,000 annually.
One of the Town Board seats was left vacant since last fall when former board member Virginia "Ginny" Nacerino was elected Putnam County legislator. Meanwhile, Democrat Kevin Burns is seeking re-election in a town that typically supports Republicans. Burns' name also will appear on the Conservative and Independence party lines.
Also running for one of the two Town Board seats are: Peter Dandreano, whose name will appear on the Republican, Conservative and Independence party lines; Luz Shulgin, a candidate on the Democratic and Independence lines, who lost to Nacerino is last year's race for the District 4 seat on the Putnam County Legislature; and Republican Christopher Van Name.
All four candidates agreed on the need for Patterson to actively attract and support new commercial development to add to the town's tax base while giving local residents more shopping options.
Kevin Burns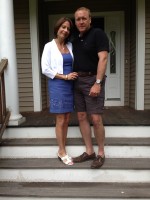 When Kevin Burns was elected to the Town of Patterson Board in 2009, it marked the first time in more than a decade that a Democrat was chosen by Patterson voters. Burns, 49, said he chose to run that year because he was unhappy with the tension between board members, much of it due to what he perceived as political differences "as an outsider looking in."
Burns and this year's crop of newcomer candidates generally agreed the Town Board has made progress on many issues like keeping spending and taxes down while putting political differences aside. "I'm very happy with the tenor,'' Burns said.  He cited the importance of "being a good shepherd of the tax dollars."
He said the town suffers from a glut of vacant commercial space especially along Front Street. "It's quite a conundrum."  Burns said he has been trying to get the town to update its master plan for development. Residents were surveyed on their development opinions, but the town likely would need to hire a consultant to move the process forward, he said.
Burns has been a town resident since 1992. He is a defense attorney and partner in the White Plains law firm Goldberg Segula, specializing in insurance and transportation issues. Burns has four children, two in college and two in Carmel High School.
Luz Shulgin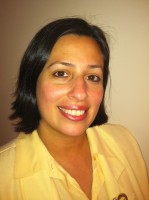 Luz Shulgin, a Democratic and Independence Party candidate, is hoping the name recognition and support she received during her countywide race last fall ­– during her bid for a seat on the nine-member Putnam County Legislature — will help her garner enough votes to win a Town Board seat Nov. 5.
"Even though I didn't win, I felt even more validated,'' said Shulgin, 41, who works as a quality manager with Pfizer Pharmaceutical Co.
Shulgin, an 11-year resident of Patterson, said her business background makes her a great choice if residents want to keep a better watch over town spending "without sacrificing quality."
She said she hopes to bring fresh ideas and more balance to the Town Board. For instance, she's concerned about protecting the water quality of Putnam Lake and keeping it safe for swimming.
She echoed the thoughts of fellow Democrat Burns in saying Patterson needs new business development along Front Street "where there's a handful of stores with limited hours and vacant lots nearby." Even some small steps by the Town Board, such as approving new streetlights or awnings might help attract new businesses, Shulgin said. "The whole street is not aesthetically pleasing,'' she said. "I think that area could be revitalized."
Shulgin said, "It's mostly been a one-party board for many, many years. I see myself spending the next couple of decades living in Patterson."
Peter Dandreano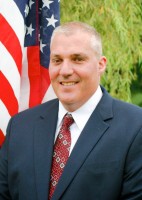 Peter Dandreano aims to put his experience as a police officer and volunteer fire department member to wider use sharing his knowledge of public safety and security on the Town Board. His name appears on the Republican, Conservative and Independence party lines. Dandreano, 41, said he can bring a fresh perspective to the town budget process, by helping identify where the town may be wasting money on public safety services, while keeping taxes down.
He may be better known locally for his work as a First Aid trainer or being seen with his daughters at dance, scouting or sports events, but he's best known for his emergency services and crime prevention work in Westchester County. He served on the Putnam Traffic Safety Board for five years, representing the Town of Patterson. He's also volunteered as medical director for the Patterson Recreation Summer Camp, which serves more than 100 youths.
Dandreano has been a police officer with the Town of Greenwich Police Department for 16 years and founded the Westchester Citizen Corps Coalition. The Mahopac native has lived in Patterson nearly eight years. He's the owner of Angel Care Safety Training and also is a member of the Patterson Chamber of Commerce.
Dandreano teaches first aid and CPR to new police officer recruits. He also owns a small business that offers similar training and teaches driver safety
Dandreano also fretted over the lack of business development in town, saying residents would rather not have to drive to Dutchess County or Connecticut to find stores that meet their needs.
Christopher Van Name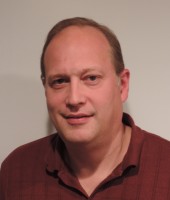 Christopher Van Name said it's time for a change, even if he's not the one elected to do it. Van Name, 51, also is rooting for fellow Republican Peter Dandreano, whose name appears on the Conservative and Independent lines as well.
"It's important we get one of those seats on the board,'' Van Name said of the need for a Republican Party victory.
Van Name, a 20-year resident of Putnam County has been a member of the Patterson Volunteer Fire Department since 2010. One of his campaign suggestions is to have the ambulance corps split off from the Fire Department so it can charge health insurers for some of its emergency services. Under state law, it can't do so as a full subset of the fire department. It can share firehouse space, but needs to be a separate legal entity.
Van Name said he's also for preserving open space, keeping taxes and spending down, and looking for new ways to add to the town's tax base by expanding commercial development. "We've got to do something to raise revenue in the town,'' Van Name said. "We need to attract some larger businesses to the area."
Van Name works in marketing & advertising (currently between jobs) and has two daughters. The former Lake Carmel resident said he'd like to see Patterson improve its parks including Wonder Lake State Park, a relatively unknown park which includes part of what was once Bewitched actress Elizabeth Montgomery's summer home.
The Republican candidate also bemoaned the lack of new commercial development in town, citing the stalled retail project long-planned for Patterson Crossing at Interstate 84 and Route 311. While Costco Wholesale Warehouse remains committed to anchoring shopping there, Van Name said, Lowe's has since dropped plans to build a home improvement center there. "We need to attract some larger businesses to the area,'' Van Name said.