Putnam County Officials Blow Smoke at State Marijuana Law: 'This is a Cash Grab'
By Rick Pezzullo and Anna Young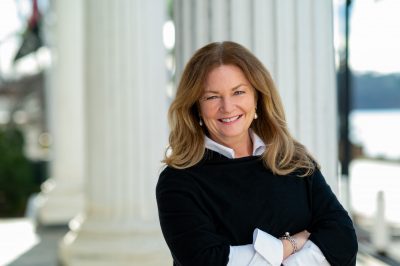 Putnam County officials are contending Governor Andrew Cuomo and other state leaders using the legalization of marijuana as one of the new sources of tax revenue to close a budget gap.
"This is a cash grab by NYS at the expense of the health and safety of our communities," Putnam County Executive MaryEllen Odell charged. "I understand that the state wants to generate a new source of revenue because of past mismanagement of the NYS budget, but at what price? The average person will look at the legalization of marijuana and say, 'This does not impact me.' But it is naïve to think that use among our young people will not increase. Will our roads be safer? It's like your parents always told you, 'Just because your friends are doing it, doesn't make it right.'"
The state plans to establish an Office of Cannabis Management to enforce the new set of marijuana regulations. Cuomo has projected New York State will raise $350 million in annual tax collections from adult-use cannabis.
The state excise tax on the retail sale of marijuana will be 9% and the local excise tax will be 4%. Municipalities that allow marijuana shops to open will get 75 percent of the local tax revenue, according to the new law. Counties will receive 25 percent of the local tax.
For every $1 million worth of marijuana sold in Putnam County, the municipalities in which it was sold would split $30,000.
Under the new state law legalizing recreational adult-use marijuana, cities, towns and villages have the option to ban the sale of the drug if they adopt a ban by the end of this year. Municipalities can also regulate where and when marijuana can be sold by adopting new zoning laws.
Odell is "urging municipal leaders to think long and hard before allowing the sale of marijuana within their borders," noting county government leaders' hands are tied.
"We already have an opioid crisis, we don't need the state making it easier for people to start using drugs at an early age that can put them at risk and impair their quality of life," said Putnam County Legislature Chairwoman Toni Addonizio. "We're just barely getting through the COVID-19 epidemic. It is unacceptable for the state to force this potential public health crisis on us."
In Patterson, Supervisor Richard Williams requested the Town Board exercise caution when mulling if the municipality should opt in or out of the state law. If the town abides by the law, he said the boards "hands may be tied" when deciding where marijuana can be dispensed and consumed despite legislation allowing for jurisdictions to adopt specific zoning rules.
With marijuana grown in a controlled environment, such as a warehouse or greenhouse with 24-hour lighting, Williams said the state would be setting the criteria for where that could occur.
"It could end up in somebody's backyard, which is a very big concern," Williams said at an Apr. 14 Town Board meeting. "The good news is we would be getting some tax revenue out of this but as our County Executive pointed out recently that if we had $1 million worth of sales, they would be allocated to all the municipalities who allow consumption and sales of pot of $30,000 to be split up between them."
Williams said that is not a big revenue source, considering the impact it could have on the community.
Williams added he has written a memo that will be sent to state officials regarding the subject. He noted that the board has about nine months to decide whether they want sales or consumption permitted anywhere within the boundaries of Patterson.
"Going forward we're going to have that discussion about whether we're opting in or out," he said.