Putnam County Leg. District 4 Race: Nacerino vs. Shulgin
We are part of The Trust Project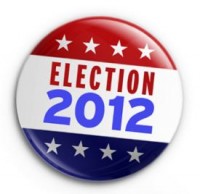 Both Patterson residents, political newcomer and Democrat Luz Shulgin and Patterson Town Councilwoman and Republican Ginny Nacerino are running to fill the county legislative District No. 4 seat that will be vacated by Legislator Mary Conklin at the end of the year.
Just last week, Conklin, a Republican who opted out of running for a third term on the legislature, officially endorsed Shulgin as her pick to take over the seat representing the Town of Patterson.
Nacerino also will appear on the Conservative and Independence Party lines on the Nov. 6 general election ballot and Shulgin also will appear on the We the People line.
Shulgin has lived with her husband in Patterson for a decade. She began her professional life as a biologist, developing vaccinations and cancer treatments, and currently is employed as the quality manager of a major pharmaceutical company.
For the past two years, Shulgin co-chaired a fund-raising walk for the March of Dimes that last year raised $90,000.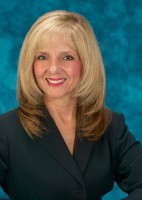 Shulgin said she was inspired to run for the open seat after not seeing much progress for the amount of taxes residents pay and believing her professional background in helping to balance a $50 million budget and working with union employees during tough economic times would be a benefit to county government.
She said she also saw a problem with what she called a "one-party" county government.
"I want to make change…and bring a balance to county government," she said, noting that innovative and creative thinking would be key in identifying ways to save taxpayer dollars. "In my private sector job, I am known as a change agent."
Nacerino is serving her second term on the town board and previously was a member of the town's zoning board of appeals for six years.
For 13 years, Nacerino has worked in the Brewster High School principal's office; a position that she said offered her a unique perspective.
"[It] gives me the ability to really have my finger on the pulse of the community. I know the families. I know the children. And now I know the children's children," she said.
Nacerino said when she first moved to Patterson with her husband and kids 25 years ago, she worked with other community members to defeat a proposal to locate a county dump in town that she said inspired her to get more involved in public service; first, on the town board, and now on the legislature.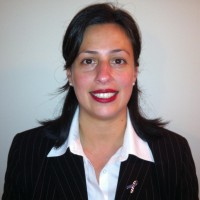 "I have demonstrated I have a good record," she said of her time as a  councilwoman. "We've brought in very responsible budgets, year after year. I'm proud of that."
Shulgin said she believed the county administration and legislators were making efforts to bring in a reduced budget and she wanted to further contribute to that.
If elected, Shulgin said her priorities would be to push for annual budgeting for capital equipment, as opposed to just bonding; implementing cost-saving technologies, like the digital scanning of documents to avoid storage costs; the development of county-funded programs to help small businesses and of public-private partnerships to spur job growth; and working with the towns and state representatives to seek relief from unfunded state mandates.
"No elected official is going to get funding for unfunded mandates unless they partner with the people below and the people above," Shulgin said.
Nacerino also said she would strive to do the same, if elected.
"They are strangling our budgets. We can't keep using fund balance to offset the budgets because these unfunded mandates are imposed on the county," Nacerino said.
Nacerino said, as legislator, her priorities would be to foster smart economic growth, balancing environmental protections with the expansion of commerce in order to reduce the tax burden on residents; to foster an open and transparent government; and to promote tourism as a means to generate more sales tax revenue.
Regarding a recent discussion of whether or not to remove a residency requirement for the county planning commissioner post, Shulgin said she believed there were enough talented and well-educated Putnam County residents who could do the job and would favor maintaining the requirement.
Nacerino said out-of-county residence should not bar the best candidate, possessing the strongest skill set, from being hired for the commissioner post.
On the possibility of the county sharing sales tax with the towns, Nacerino said that while the towns might like it, almost all of the property taxes levied by the county go to pay for unfunded mandates, and sales tax revenues are needed to fund essential services, like the sheriff's department.
"I don't believe it would even be feasible for the county," she said.
Shulgin said she would consider the sharing of the sales tax, but more importantly, she said, she was concerned about how to increase those revenues first.
While Shulgin said she would like to see money for new trucks built into the county's annual budget, Nacerino said the recent bonding was necessary to get started on a county vehicle replacement policy that had long been neglected and applauded the new highway commissioner for taking the necessary actions to implement one.
If elected, Nacerino said she would continue to partner with her former colleagues on the town board to ensure Patterson had a strong voice on the legislature.
"Running for a county position, I think it's important to have the experience of government under your belt. I can hit the ground running," Nacerino said. "I know the dynamics of the county and the town."
If elected, Shulgin promised to be accessible to constituents and to be an independent voice on the legislature.
"I am very much an embracer of ideas from any party," Shulgin said. "Because I am new, I will be challenging existing ideas and existing approaches. I think people are waiting for that."