Putnam Chamber Launches 40 Under 40 Award
We are part of The Trust Project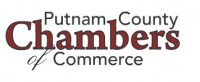 The Putnam County Chamber of Commerce wants to recognize those young adults who are making a difference in the county with the launch of the Putnam County 40 under 40 Trailblazer awards.
"There are so many young professionals who are doing their part to make Putnam County a great place to work, live and raise a family that they deserve to be recognized, " said Jennifer Maher, Putnam County Chamber of Commerce president.  "It is time to honor the up and coming small business owners, corporate executives, doctors, educators, and professionals from any other industry that have decided to lay their roots down in Putnam County."
The 2010 census reported that  13 percent of the population in Putnam County is over the age of 65 and 23 percent of the population is under 18, while the New York State average was 13.7 percent of a population over 65 and 22 percent of the population under the age of 18.
To be eligible for nomination the individual must be under 40 years old as of Dec. 31, 2012 and must work in Putnam County.
"It is not required for a business that is recommending an applicant to be a chamber member," said Maher. "Our goal is to shine a spotlight on the talent we have in this county."
Nominees are chosen through a two-step process.
First they must be nominated. Applications are available online on the chamber website: putnamchamberny.org. The person recommending an applicant must be able to describe the positive impact the honoree has had on the community.
Applications must be received by Nov. 16.
Once all of the applications are received a selection committee, which is made of representatives from the different chambers that as well as other seasoned community leaders, will narrow down the field to 40 honorees.
The inaugural class of 2013 will be celebrated at a ceremony held at Villa Barone in Mahopac on Friday, Jan. 25. Examiner Media has signed on to be the event's media sponsor.
The Putnam County Chamber of Commerce is a joint venture of  The Brewster Chamber of Commerce, The Carmel-Kent Chamber of Commerce, The Cold Spring Area Chamber of Commerce, The Greater Mahopac-Carmel Chamber of Commerce, The Patterson Chamber of Commerce, The Putnam County Independent Business Alliance and The Putnam Valley Area Chamber of Commerce