By Kevin Peters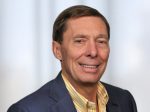 Spring is finally here – at least for a few weeks. All around the region people have begun the process of spring cleaning, clearing out the clutter and junk that accumulated since last year.
While you begin the process of decluttering, use this time to review your finances and consider decluttering them as well.
Consider reviewing and adjusting your financial goals, reinvesting dividends and working on long-term sustainable investing practices. Sustainable, long-term investment practices can provide gains that will be evergreen and fruitful year-round.
So, what can the average investor do to invest sustainably? There are many forms of sustainable investing and among these is energy generation from renewable sources such as solar, wind and biomass energy – bioenergy.
Bioenergy refers to electricity and solid, liquid or gaseous fuels derived from plant- or animal-based materials such as plants, trees and natural wastes. These materials can be gathered from farms and forests but can also be found in industrial and municipal sources and often can be burned in combination with fossil fuels.
This should provide significant investment opportunities in traditional fuel producers, as well as in environmentally conscious companies that produce scrubbing equipment to reduce the pollution effects of burning fossil fuels.
Even though domestic fossil fuel production has increased in recent years, there is an active and growing emphasis on renewable energy sources. Wind and solar projects continue to proliferate – and where there are projects, there are investment opportunities.
Lastly, there are also numerous established businesses that are offering new products or processes that fold sustainability concerns into their business plan. In addition, environmentally conscious investors should work with their financial adviser to explore a variety of investment programs that are composed of companies focusing on green business practices. And with any form of investment, research is necessary. Continue to work with your financial adviser to ensure you are on the right track to meet your short-term and long-term goals.
Kevin Peters is a financial adviser with the Global Wealth Management Division of Morgan Stanley in Purchase. He can be reached at 914-225-6680.
The information contained in this column is not a solicitation to purchase or sell investments. Any information presented is general in nature and not intended to provide individually tailored investment advice. The strategies and/or investments referenced may not be suitable for all investors as the appropriateness of a particular investment or strategy will depend on an investor's individual circumstances and objectives. Investing involves risks and there is always the potential of losing money when you invest. The views expressed herein are those of the author and may not necessarily reflect the views of Morgan Stanley Wealth Management, or its affiliates. Morgan Stanley Smith Barney, LLC, member SIPC.