Primary Preview: Dems to Choose House Candidate from Field of Five
We are part of The Trust Project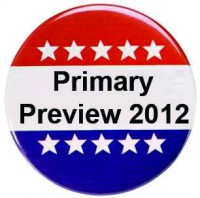 There are five congressional hopefuls intent on making it onto the Democrats ballot line come November to challenge GOP incumbent Congresswoman Nan Hayworth for the New York Delegation's 18 Congressional District. On Tuesday, June 26 registered Democrats will determine which man will be the party's nominee.
Running in the primary is Cortlandt Town Councilman Richard Becker, M.D., Wappinger's Falls Mayor Matthew Alexander, Tuxedo Park Mayor Tom Wilson, Buchanan Village Trustee Duane Jackson and former White House staff secretary Sean Patrick Maloney who recently moved to Cold Spring.
Richard Becker, M.D.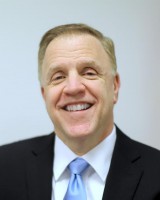 Becker is a cardiologist who has been on the Cortlandt Town Board since 2008. He previously was on staff at Hudson Valley Hospital center, where he served as chief of medicine, president of medical staff, and chairman of the medical board.
In 2005, Becker founded Hospital Medicine Associates, a private practice that provides inpatient care for hospitalized persons. As of 2011, it handles 80 percent of all admissions and consultative services for HVHC. Although Becker subsequently sold this practice, he continues to treat patients in his own private practice.
On the town board, Becker contributed to the creation of the town's discounted oil price program for residents and he has been in the forefront of the town's "Taking Care of Business" cable program, which spotlights area businesses.
Becker believes that as a successful business owner he understands the importance of job creation in the Hudson Valley and what it takes to have the region grow.
The way to coax the region out of the recession is through New Deal-style infrastructure development, according to Becker.
Becker has highlighted potential partnerships between farmers and local school districts and supermarkets that are currently blocked by federal law; which he believes would make it more practical for citizens to purchase fresh produce using food stamps or WIC benefits; the need for a "permanent solution" to flooding along the Wallkill River; and the need for an immediate crop loss program to make farmers whole for losses suffered during recent extreme weather events.
Becker lives in Cortlandt with his wife Terry .Together they have two children: Lauren, who works as a clinical psychologist in Westchester and New York City, and Justin, a second-year medical student at the University of Pennsylvania.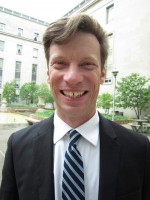 Matthew Alexander
Alexander has been the mayor of Wappingers Falls for six years.  He is an Alabama native who grew up in Orange County.  A graduate of Notre Dame University, Alexander was a certified public accountant working for major corporations, and also previously was a small business owner before entering politics.
For Alexander, his reason for running is to help the country have the same kind of growth that Wappingers Falls has had during his tenure as mayor.
"I want to create jobs by investing in our infrastructure," said Alexander. " I want to advocate for those who need the protection of a social safety net. As Mayor, I have a proven record of advocacy for a challenged municipality. I have a proven record of growing Wappingers Falls by investing in its core, creating jobs and making a better place to start and keep a business. We grew 17 percent, I want to see that kind of growth for all of America and all of its citizens."
Alexander wants the federal government to partner with local governments to invest in infrastructure to create business opportunities, so developers invest locally rather than out of state or out of the country.
He is opposed to hydro-fracking and believes there should be a planned strategy to decommission Indian Point.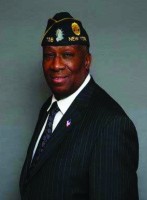 Duane Jackson
Jackson, who made national headlines after alerting police to what turned out to be a bomb in Times Square, wants to use his knowledge as a city planner and experience as a small business owner to help better the country.
Jackson, who for the past 18 years has lived in Buchanan with his wife and two children, was a city planner for the New York City Board of Education before becoming a small business owner 20 years ago.
A proud veteran, Jackson is the president of the Vietnam Veterans of American Chapter 817 and a member of Disabled Veterans of America and the American Legion. He is a staunch advocate for improving services for veterans and their families in the areas of job training and health services and wants to expand education opportunities for returning veterans.
As the owner of several vendor locations in Manhattan, Jackson hires veterans as his employees.
Following Jackson's assistance with the Times Square bomb, he met President Barrack Obama and was invited to the FBI Citizens Academy where he was taught advanced training and liaison with law enforcement and first responders.
Jackson thinks that if the government revised its procurement policy, more American jobs can be saved.
"I think that the government should stop going abroad to get the cheapest price," he said. "It should arrange contracts with American companies that can manufacture things right here and help create jobs and grow our own economy."
Jackson was appointed as a trustee to the Buchanan Village Board in 2011.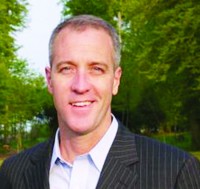 Sean Patrick Maloney
Maloney has worked as a senior West Wing adviser to President Bill Clinton between 1997 and 2000. He is also the former First Deputy Secretary to Gov. Eliot Spitzer and Gov. David Paterson.  He is currently a partner with the Orrick law firm in its New York office and is a member of the Energy and Infrastructure Group.
In a statement announcing his campaign, Maloney said he wanted to make smart investments in education and infrastructure, to establish what he described as sensible tax policies that would help to create jobs and balance budgets, to protect contraception coverage for women and protect the rights of gay and lesbian people.
"I believe the time has come for a new generation of progressive leaders to fight to rebuild our country, and that's why I'm running for Congress," he added.
At a recent candidate forum, Maloney said that if he is elected the creation of jobs will be his number one priority. He said the focus needs to be on jobs that pay good wages, which would entail Congress working on bringing back more manufacturing jobs.
Maloney wants the county to get its debt under control.
"This should be done by cutting wasteful spending, ending the Bush tax cuts and closing special corporate tax loopholes – not by cutting the investments in education, job training and high-tech research that create jobs," he said.
Maloney has been with his partner, Randy Florke since 1992. They have three children, Jesús, Daley, and Essie. Maloney recently moved to Cold Spring.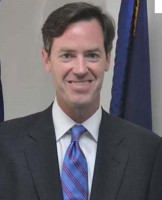 Thomas Wilson
Wilson was elected as the mayor of Tuxedo Park in June 2011, after being voted onto the Village of Tuxedo Park Board in 2010.
Wilson got his start in public service when he co-founded the Tuxedo Land Trust (TLT) in 2006 in order to prevent a $15 billion real estate developer from cutting down 2,300 acres of forest to build 2,000 homes, which it was believed could have led to the contamination of drinking water for hundreds of thousands in the Ramapo River and Tuxedo Lake.
Wilson was accepted into Bowdoin College and later worked in Bridgeport, CT, building inner-city public-private partnerships.
Wilson thinks that promoting public-private partnerships can help the economy and create new jobs.
"From my experience in Bridgeport, I know that public-private partnerships work. We need to use a similar model to re-build municipal infrastructure, bring in more revenues, lower taxes, create new jobs and build energy independence," said Wilson.
For the past 11 years, Wilson has worked in the financial services industry in Manhattan. He previously worked as an independent commodity trader on the floor of the New York Board of Trade at the World Trade Center.
Wilson lives in Tuxedo Park with his wife Alyssa.
Following the results of the 2010 Census, New York lost two congressional seats, bringing its total number of representatives down from 29 to 27. The newly redistricted 18th District includes all of Putnam and Orange Counties and part of Westchester County, including a small piece of Yorktown and New Castle, as well as all of Somers, and the southwestern portion of Dutchess County.
Hayworth is not being challenged for the Republican nomination. Her name will also be on the Independence and Conservative lines in November.