Press Freedom and Repression: Local Station Manager Has Seen Both
Opinion Advocates for ideas and draws conclusions based on the author/producer's interpretation of facts and data.
We are part of The Trust Project
By Michael Gold
Shane McGaffey has seen two sides of press freedom – the wide-open system in America and the curtain of repression and intimidation of media outlets in Russia.
The station manager of Pleasantville Community Television (PCTV) and a former president of the Pleasantville Board of Education lived in Russia for five years, from 1995 to 2000, when he was a student at the All-Russian State Institute of Cinematography.
"You want the press to have as much freedom as possible," McGaffey explained. "You want as much sunshine as possible. The public has a right to know. You always have to engage everybody, that's what the press is for. We've forgotten how special they are, our freedoms."
One of the reasons McGaffey does what he does is the freedom of the press PCTV helps provide locally.
"The key is that anyone in the community can come in and do a show and talk about any topic, as long as they don't break FCC rules," he explained. "It's not being filtered. It's freedom of speech in its purest form because people can not only hear it, but they can also see it. It's not being interpreted."
In contrast, when McGaffey lived in Russia, he witnessed firsthand the openness the country enjoyed when Boris Yeltsin was president, which was then slowly suffocated when Vladimir Putin came to power in 2000.
"One by one, private TV channels were closed," he said. "TV was censored. Newspapers were censored. I couldn't believe it. We thought Russia was slowly going to become Western. It was shocking to see the regression. It reminded you of how fragile some of our freedoms really are."
Curiously, Russian radio was one of the few places left "where you could get what was really going on," McGaffey said.
But, eventually, radio too, as well as the internet, eventually came under state control.
Russians who defy the state's propaganda, by contradicting the government's monolithic messages, "are risking life and limb," McGaffey pointed out. "People on the other side of the world are willing to die for speaking out."
At least 34 reporters have been killed in Russia since 2000, according to PolitiFact, a fact-checking website. PolitiFact used data from the Committee to Protect Journalists, based in New York, and the Glasnost Defense Foundation, based in Moscow, which record violations of press rights.
"Of the 34 killings in Russia, many of the suspected perpetrators are military officials, government officials or political groups," PolitiFact states on its website. "The vast majority of cases remain unsolved."
Additionally, 14 journalists are currently in Russian prisons, according to Reporters Without Borders.
McGaffey saw up close how the restrictions on the Russians affected their outlook, their art and the national mood.
"American films have happy endings, usually," he said. "People in America believe success is possible. Russian films have unhappy endings, most of the time. The culture and the people don't succeed because they don't believe they can."
McGaffey described that short era of press freedom in Russia as "that little blip. That time and place doesn't exist anymore."
Thomas Jefferson, our third president, wrote, "…and were it left to me to decide whether we should have a government without newspapers or newspapers without a government, I should not hesitate a moment to prefer the latter. But I should mean that every man should receive those papers and be capable of reading them…Our liberty cannot be guarded but by the freedom of the press…"
"You want the press to have as much freedom as possible," McGaffey said. "You need that counterbalance (to the government). The erosion of press freedom is a very dangerous thing."
He has also seen how the open American system provides enormous benefits to consumers.
"In Russia, you couldn't buy what you wanted to buy," McGaffey said. "You have to ask for an item that's behind the counter. They may or may not have it."
McGaffey told a story about his former wife, who is from Russia, going into a store in America for the first time in 2000.
"She saw 200 brands of toothpaste and she had to walk out (of the store). She was overwhelmed with the choices."
PCTV's mission in "serving the community is an important thing. Pleasantville has always been my home base," he pointed out. "I moved here in 1978."
McGaffey, who recently made a documentary called "Flagged," with Andrea Garbarini, a Pleasantville resident and film director (whose firefighter husband was killed on 9/11), about the currently polarized political environment in the country, is looking to start some new shows. The station currently broadcasts programming on politics, real estate and gardening. In the past, PCTV had shows on sports and music, too.
"We may do a possible science show for grades 1-6," he said. "The cool part of my job is that I get a different college course every day."
Pleasantville resident Michael Gold has had articles published in the New York Daily News, the Albany Times Union, The Virginian-Pilot, The Palm Beach Post, other newspapers and The Hardy Society Journal, a British literary journal.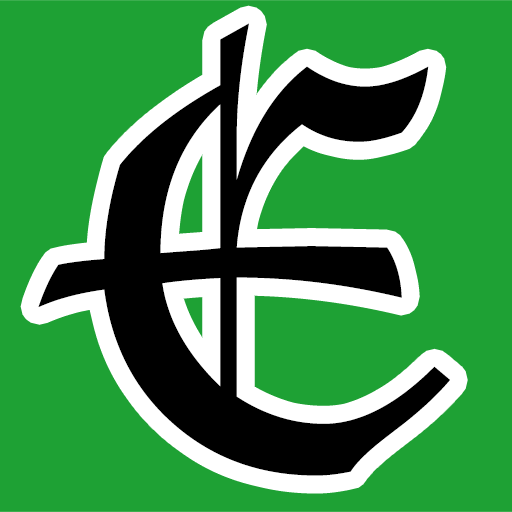 Examiner Media – Keeping you informed with professionally-reported local news, features, and sports coverage.